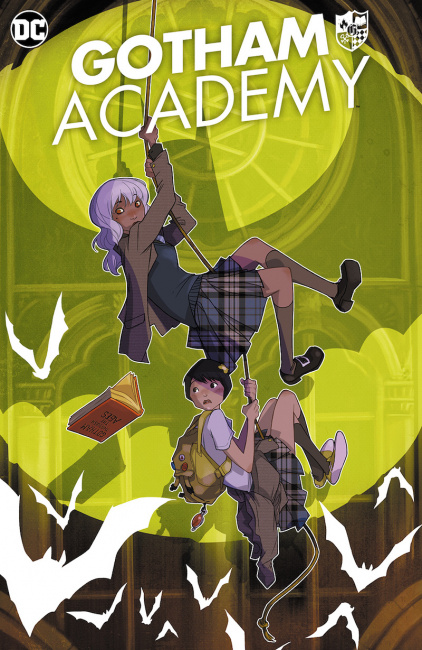 DC is bringing back
Gotham Academy,
by writers Becky Cloonan and Brenden Fletcher and artists Karl Kerschl, Mingjue Helen Chen, and Adam Archer, as a 472-page trade paperback that collects
Gotham Academy
#1-18 and
Gotham Academy Annual
#1. The new collection will be released on May 9, 2023, with an MSRP of $39.99.
Gotham Academy was first published in 2014 as a comics series (see "Two New Batman Ongoing Series"). The story is set in a boarding school across the street from Arkham Asylum and includes characters and backstory from the Batman universe, but it is a self-contained teen adventure tale that can be read independently. The first "semester" ran for 18 issues plus an annual and was followed by a six-issue crossover with Lumberjanes (see "'Lumberjanes' to Cross Over with 'Gotham Academy'") and a second "semester" in 2016. The series has been collected in shorter trade paperbacks, but this is the first time the entire first storyline has been made available in a single volume.