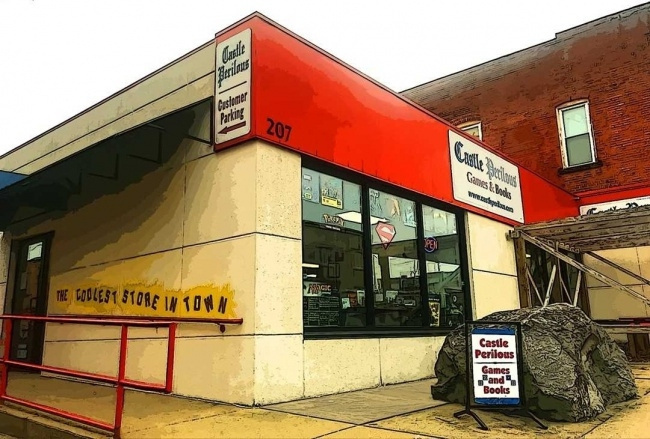 Rolling for Initiative is a weekly column by Scott Thorne, PhD, owner of Castle Perilous Games & Books in Carbondale, Illinois and instructor in marketing at Southeast Missouri State University. This week, Thorne discusses the planning of Magic: The Gathering events by Wizards of the Coast, including the recently announced CommandFests.
I was mildly bemused to read the announcement of the 2023
Magic CommandFest
schedule which, by an incredible coincidence (or maybe not), overlaps the
Magic: The Gathering March of the Machine
prerelease weekend (see "
First CommandFests for 2023
"). This is billed as a celebration of all things "EDH/Commander-related," and as far I can tell, only has
Commander
events on the schedule. Actually, scratch that. I just looked at the website for the Indianapolis CommandFest and I cannot find any events listed on it with only a little more than a month to go. I hope something gets posted up there soon!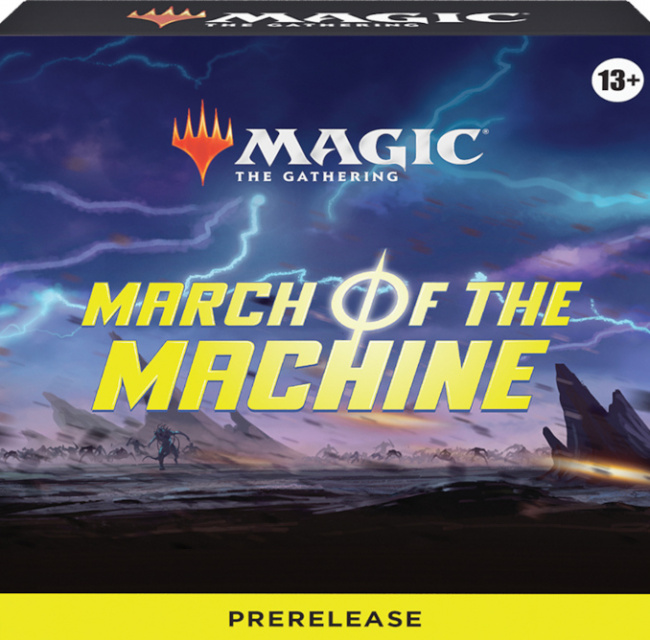 Anyway, it seems somewhat at cross purposes to schedule a major
Commander
event on the same weekend as the
March of the Machine
prerelease. Each of the new prerelease kits contains a card designed for Commander play, with the stated intention of getting more
Commander
players to either show up for or purchase
March of the Machine
prerelease kits (see "
The Machines March On
"). Running a regional Commander event on the same weekend as the first prerelease with something added to it to draw Commander players seems counterintuitive to me, but WotC says the company does not "expect these events to significantly impact store-hosted prerelease in these regions."
It would be nice to know on what WotC bases that expectation? Past events? It just seems to me that, given how far out these events are planned,
Wizards of the Coast
should be able to schedule events so that they do not overlap one another.
Similarly, next month the company has scheduled another Learn to Play
Dungeons and Dragons
event, which is all well and good, but who decided to run it from Good Friday through Easter Sunday? Granted, these holidays do not get the amount of celebration that Christmas does nor the amount of family activities, but Easter is still a major holiday celebrated by millions with the date known years in advance. How difficult would it have been to schedule the Learn to Play
D&D
event the weekend before or the weekend after Easter, when stores could make it the focus? Our store will probably put it off to the following weekend, since experience has taught us store traffic drops Easter weekend.
I can understand WotC not paying attention to events from other companies. After all, each company operates on its own schedule, and over the years, we have had
Magic
prereleases on the same weekend as
Yu-Gi-Oh!
prereleases and
Pokemon
prereleases. It is a pain to run both at the same time, but do-able. Scheduling an event on the same weekend as another company event or a national holiday, especially when there are free weekends before or after the event smacks of poor planning.
However, maybe the company just decided not to bump against the recently announced Acorns in April event. It looks as if someone found pallets of
Unsanctioned
sets sitting in a warehouse and decided "we need to get rid of these. Let's mark them down to zero and tie them into an event that will move some
Unfinity
booster boxes too."
Ending on a positive note, this week Premier Stores started receiving the
Magic: The Gathering 30th Anniversary
packs WotC promised last fall (see "
Looking at Magic Fall 2022
"). Given that sealed boxes of the boosters are selling for anywhere from $1000 to $1800 as of today, that is a very nice gift from WotC. As I have pointed out before, despite everything, WotC store support is amazing (see "
WOTC Surges into 2023 While GW Limps
").
Your comments? Send them to
castleperilousgames@gmail.com
.
The opinions expressed in this column are solely those of the writer, and do not necessarily reflect the views of the editorial staff of ICv2.com.