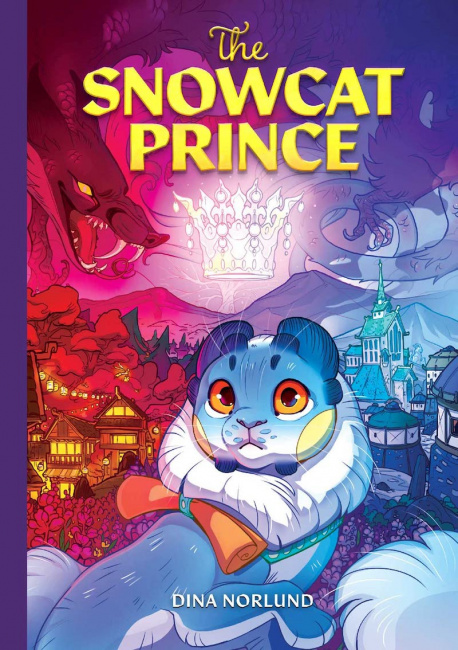 Norwegian creator Dina Norlund died on February 22, 2023, at the age of 27. Her graphic novel
The Snowcat Prince
was published by Oni Press on March 7.
Born in Oslo, Norway, in 1995, Norlund studied drawing at the FZD School of Design in Singapore. In addition to a promising career as an illustrator and comics creator, she posted drawing tutorials and demos on YouTube, where she had a following of 175,000 subscribers.
Norlund's body of work includes the self-published comics Fern and the Moon Rabbit, Sprout, and Greylegs. The Snowcat Prince is a middle-grade fantasy story that Norlund originally self-published in Norway, after funding it on Kickstarter; a year later, in 2021, Egmont published a slightly different edition, also in Norwegian. The Oni Press edition is translated from that version (see "Oni Press to Publish Dina Norlund's 'The Snowcat Prince'"), and the French publisher Albin-Michel has just acquired the rights to release it in French. Norlund's website also lists another all-ages project, Nettle and the Hush-Hush, which was to be published by Egmont in 2022.
In April 2021, Norlund told her YouTube followers that she had been diagnosed with cancer the previous November, but that she had completed her treatment.
Oni Press will donate a portion of the proceeds from sales of The Snowcat Prince to the Norwegian children's organization Sykehusklovnene in Norlund's honor. "Dina was an incredibly talented artist and storyteller," editor Grace Scheipeter said in a statement. "She was such a joy and inspiration to work with, and her passing is a heartbreaking loss. I know her work will continue to inspire young artists, authors, and readers the same way it will inspire me for years to come."