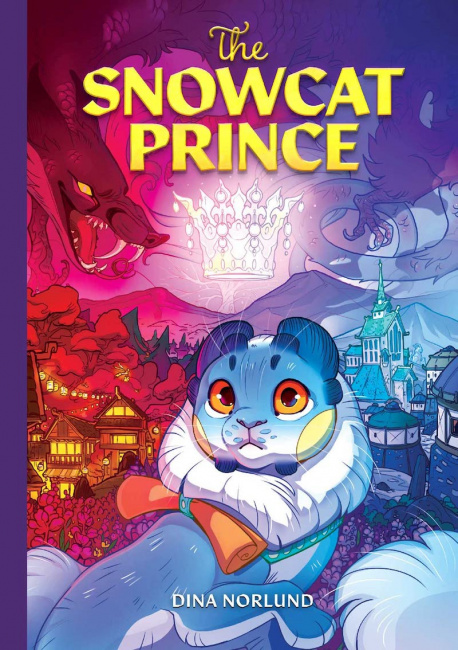 Oni Press will publish
The Snowcat Prince,
a middle-grade graphic novel by Norwegian creator Dina Norlund, in March 2023. The 176-page paperback will have an MSRP of $14.99.
The story, a fantasy tale about a royal snowcat who is sent on a mission to find an ancient ancestor and break a curse on his land, was first published via a Kickstarter campaign that raised £58,204 (about $70,000) to publish 1,800 hardcover books. Shortly after that, the book was picked up by a Norwegian publisher who published a slightly different edition in that language; the Oni Press book is translated from that edition.
In addition to Kickstarter, Norlund is active on social media, with over 175,000 followers for her YouTube videos of live painting and art instruction and 70,000 followers on Instagram, where she posts drawings and updates. She is also actively promoting tie-ins: A recent campaign to fund a snow cat plushie on MakeShip was 164% funded.
Oni recently announced that Hunter Gorinson will be their new President and Publisher (see "Hunter Gorinson to Take the Reins at Oni-Lion Forge").