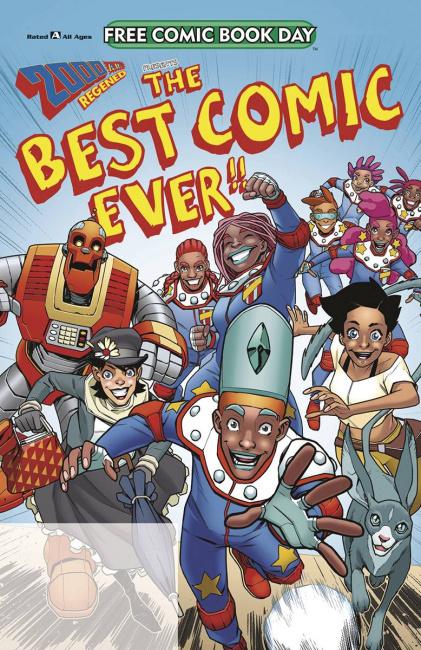 Confessions of a Comic Book Guy is a weekly column by Steve Bennett of Super-Fly Comics and Games in Yellow Springs, Ohio. This week, Bennett makes a correction to his column from last week and discusses Disney's Wish movie.
Last week, I wrote how I wouldn't be able to attend Free Comic Book Day and was hoping I'd be able to snag some FCBD comics after the fact (see "
Confessions Of A Comic Book Guy -- And Here We Are Again
"). Thanks to John of JC Comics & Cards in Cuyahoga Falls, Ohio, I was able to acquire a copy of
2000 AD Regened
, which was the one that I wanted to read because it supposedly contained a story featuring two of my favorite 2000AD characters
D.R. & Quinch.
However, that story had appeared in the 2018 FCBD issue of
2000 AD Regened
; I had somehow confused that issue with the current one. I apologize to the publisher Rebellion Developments Ltd. and to all of you for my mistake.
I've written so often about the Disney/Pixar films
Strange World
and
Lightyear
over the last couple of months that I knew I would be remiss if I didn't mention that together those films have lost Disney over $300 million dollars. Disney must have known the news was coming because back in February the company announced that they had placed into production three movies that are almost assuredly going to be big money makers for them,
sequels to Frozen, Toy Story, and Zootopia
. Not that these will immediately help their bottom line; it takes roughly five years from story development to final dubbing and scoring to make a Disney animated film. But at least they won't be delayed by the current strike of the WGA (Writers Guild of America); the Animation Guild belongs to a different union.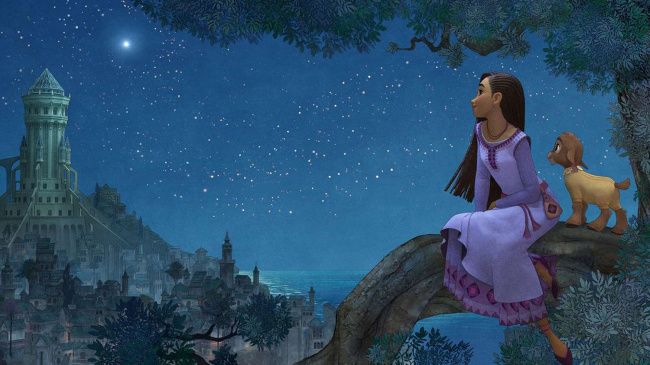 Meanwhile, they do have
Wish
, the "origin story" for Disney's wishing star, that will hit theaters in November 2023, which some see as a return to the company's core menu of fairytale movies that they can build franchises on. Based on the teaser trailer, it certainly seems to check most of those boxes. It has a beautiful young heroine (who isn't an actual princess, at least not yet anyway), who wishes for the wishing star to come to life. Then, together alongside a talking goat, set out to face larger-than-life villain King Magnifico, who has taken control of people's wishes.
Some people online are already calling
Wish a conservative movie
sight unseen because there are no obvious innovative story elements. I can't argue that it isn't a conservative and smart business decision for Disney; when things are bad it only makes sense for a company to reemphasize its strengths. Or as Disney CEO Bob Iger put it, "We are leaning into our unrivaled brands."
But, I think it's a bit premature to definitively declare that Disney is going to walk away from all of the innovations found in movies like
Turning Red
and
Encanto.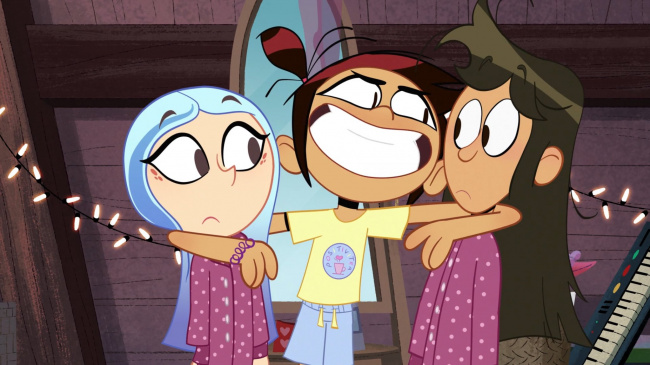 When it comes to those kinds of story elements there definitely seems to be a difference between Disney feature films and their streaming animated series. A Disney film like
Turning Red
, which when it acknowledged menstruation actually existed, received a lot of criticism it was too "mature" for its intended audience of small children. But then, last month on the "A Period Piece" episode of
The Ghost and Molly McGee
one of Molly's friends gets her first period during a sleepover and it's dealt with in a matter-of-fact way; there are even mentions of pads and tampons. And as far as I can tell, there hasn't been a single negative online reaction to it.
The opinions expressed in this column are solely those of the writer, and do not necessarily reflect the views of the editorial staff of ICv2.com.