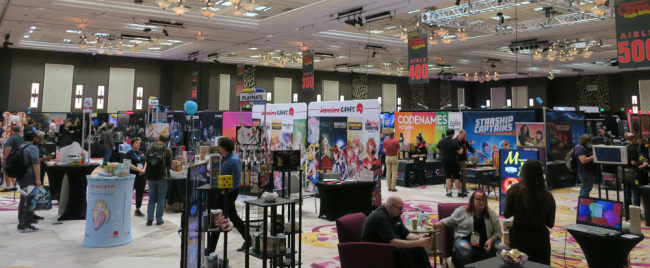 ICv2 explored GAMA Expo 2023 further on Thursday April 27, 2023 at the Peppermill in Reno, Nevada. The second day of photos covered some miniatures releases, more board games, and a few card game companies.
Check out Part 1 as well (see "GAMA Expo 2023 in Photos, Part 1").
Click on Gallery below to continue the story!