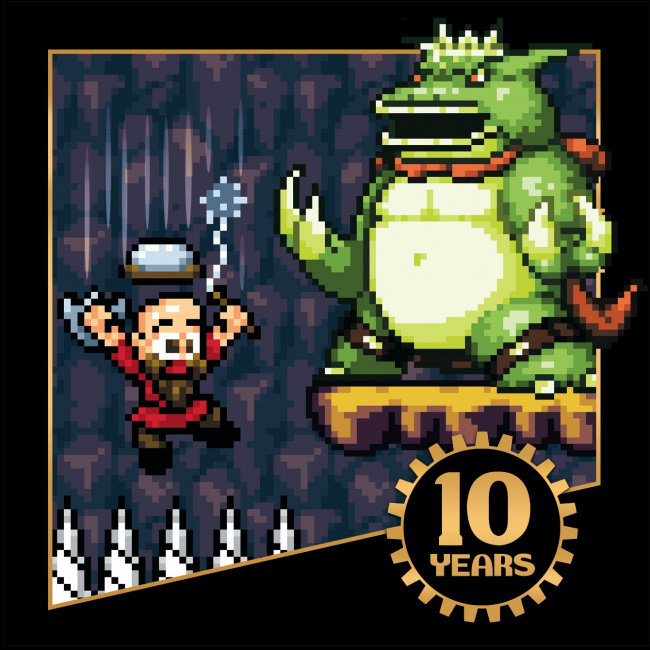 Brotherwise Games, LLC. will release
Boss Monster: 10th Anniversary Edition
, an updated edition of the classic board game, into retail on July 19, 2023.
The best-selling, evergreen card game is back with a new updated edition for the game's 10th anniversary. This edition of the game includes a tweaked rules set and updated card text. The new rules set streamlines some of the timing mechanics so that new players can more easily learn the game. It will also feature 8 new room cards, 4 new bosses (one in each color), and 3 new spells.
This game is for two to four players, ages 13 and up, and plays in 30 minutes. It will retail for $24.95.
Brotherwise Games unveiled Overboss Duel, the next game in the Boss Monster series of games (see "'Overboss Duel'").