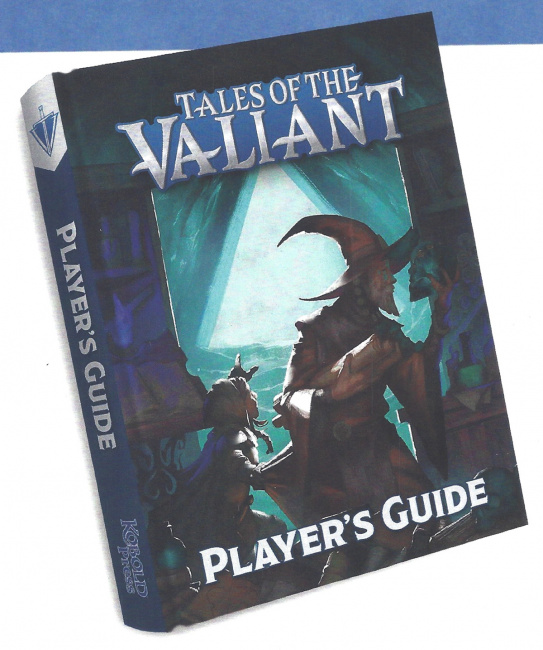 Kobold Press is launching a new role-playing game built on the
5E
engine entitled
Tales of the Valiant
, planned for April 2024.
Tales of the Valiant builds from the base of the 5E Creative Commons to create a different style of role playing experience. The game features 13 base character classes, plus new character creation options, lineages, heritages, and talents. The game will still be compatible with existing 5E material.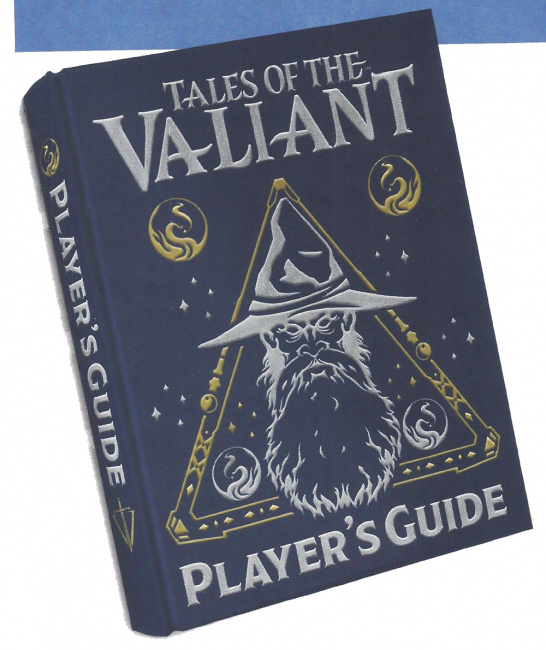 The core rules for both players and gamemasters will be included in the 288-page hardcover
Player's Guide
, which will have an MSRP of $59.99. A more deluxe variant with an alternative two-color foil-embossed cover will also be available at $79.99.
A companion book, the Monster Vault, will also be offered. This 288-page hardcover book describes 400 monsters and antagonists for use in the game, including familiar fantasy creatures and new creations at a variety of power levels. MSRP is $59.99. A premium embossed-cover version of the Monster Vault will also be released.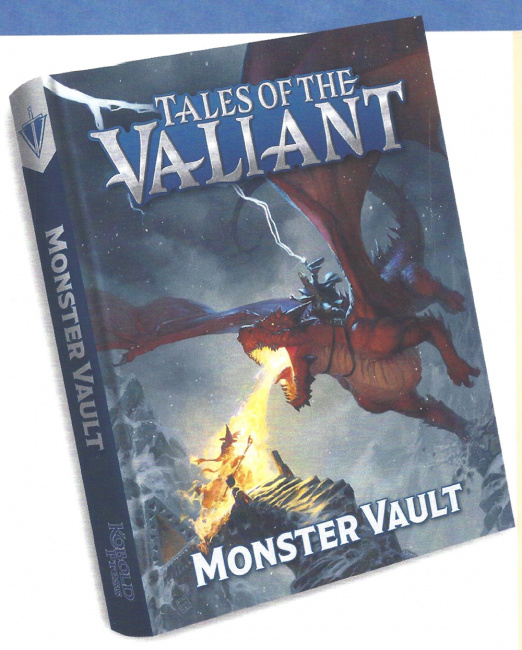 Kobold Press is raising funds to produce the game through a Kickstarter campaign that has attracted $825,953 in pledges from 6,813 backers as of this writing (an average of $121.23 per backer). The campaign includes a retailer-backer package.
Later this year, Kobold Press will launch Wastes of Chaos 5E, a setting book (see "GAMA Expo News: Kobold Press Will Release 'Wastes of Chaos 5E'").