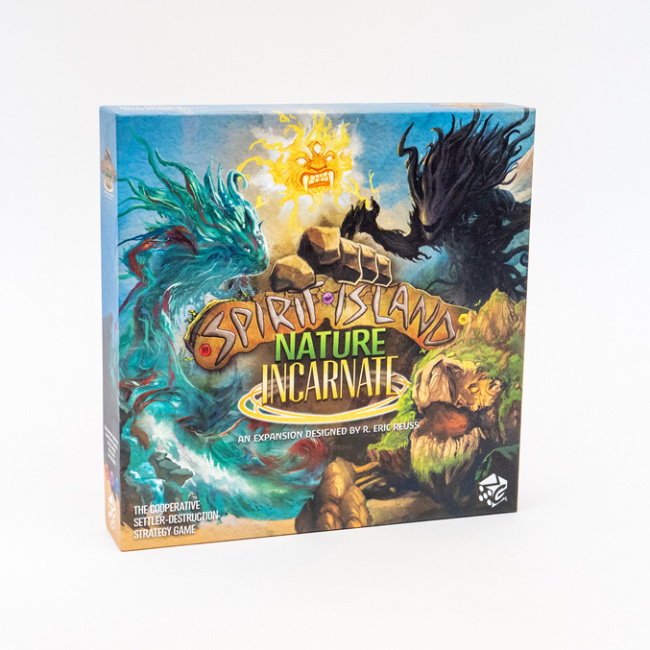 Greater Than Games will release
Spirit Island: Nature Incarnate
, a new expansion, into retail on August 3, 2023.
Spirit Island: Nature Incarnate
was announced back in October 2022 (see "
Greater Than Games Returns to 'Spirit Island'
"). It adds eight new Spirits to the core game. It also introduces 20 new aspects, and a new mechanic called Incarna.
An Incarna is the physical manifestation of a Spirit that has powerful effects in the game. The Incarna Spirits are represented as a special Presence token and have unique game effects. The four Spirits in this expansion each have their own Incarna token and their powers range from being titans of destruction to shadowy figures that sends Invaders into the Void.
This expansion
requires both the core game and
Jagged Earth
to play (see "
Greater Than Games Will Release 'Spirit Island' Expansion
"). The expansion supports one to six players with the core game and will retail for $59.99.
Click on Gallery below for full-size images!