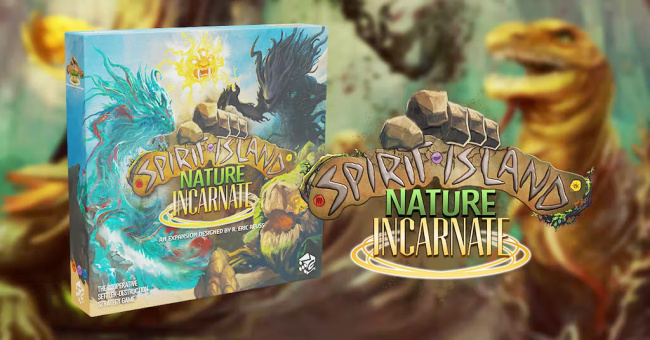 The fourth expansion set for Greater Than Games' "settler destruction" boardgame
Spirit Island
has been announced:
Nature Incarnate.
The Nature Incarnate expansion adds the new Incarna spirit mechanic to Spirit Island. Incarna are spirits that are able to create a physical manifestation, giving them direct influence on the world of the game. Eight Incarna are available, including destructive titans, conflict-calming trees, and shadowy beings that attack solitary invaders. In total, the expansion features eight new spirits and twenty new aspects for the game.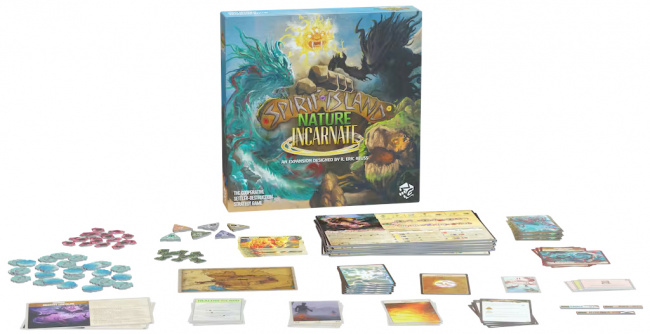 The component list for
Nature Incarnate
has not been finalized, but it will include panels, major and minor power cards, event, fear, and blight cards, and tokens. MSRP has not been announced.
In order to use the material in Nature Incarnate, players will need the Spirit Island core game and the previously released Jagged Earth expansion (see "Greater Than Games Will Release 'Spirit Island' Expansion").
Greater Than Games is raising funds for Nature Incarnate through Backerkit, attracting 7,097 backers to pledge $673,433 in its first three days (an average of $94.89 per backer). Backer fulfillment is planned to occur before the end of 2023.
The game's third expansion, Feather and Flame, was launched earlier this year (see "'Spirit Island' Expansion Heads to Retail").