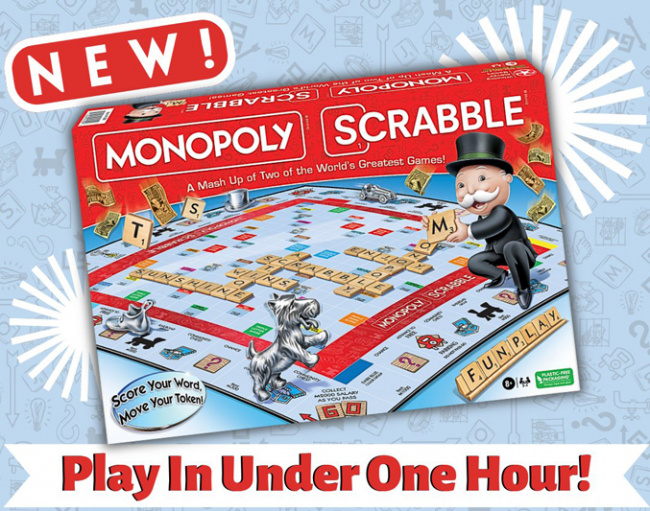 Hasbro and Winning Moves Games teamed up for
Monopoly Scrabble
, a new IP mash up board game, which is projected to hit hobby retail in Q4 2023.
Monopoly Scrabble
offers fans of both franchise a familiar, yet unique gameplay experience. Players move around a Monopoly board by creating words from tiles, and using the word score as the number of spaces to go forward on the board. Players claim properties by building words on premium spaces on the Scrabble board in the center. The Community Chest and Chance cards add new twists and surprises to game. The game ends when the last tile is played, and the player with most property and cash value wins.
This game is for two to four players, ages 8 and up, and plays in under an hour. It will retail for $35.00.
Hasbro also recently expanded its partnership with Renegade Game Studios to include
Heroscape
(see "
'Heroscape'
").