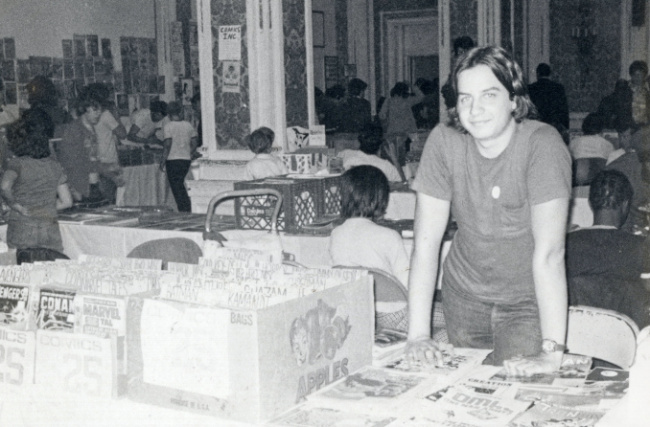 For our article on the early days of the Direct Market (see "
How the Drive to Get Comics Created the Direct Market
"), ICv2 interviewed several of the earliest comic retailers to buy comics in this new way. One of them was former IDW Publishing and Topps executive Greg Goldstein, who started out selling comics at Phil Seuling's New York City comic conventions, and was Sea Gate customer #6.
The video is embedded below, and we are also making available a lightly edited transcript of the interview (see "ICv2 Interview: Greg Goldstein").

This interview was conducted as part of ICv2's Comics Direct Market 50th Anniversary celebration; for more, see "Comics Direct Market 50th Anniversary."