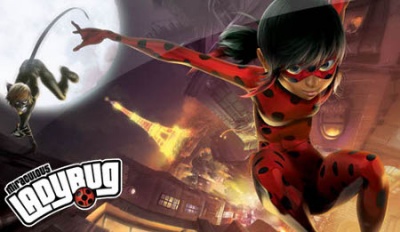 Confessions of a Comic Book Guy is a weekly column by Steve Bennett of Super-Fly Comics and Games in Yellow Springs, Ohio. This week, Bennett talks about some new animated properties coming down the pike.

Yes, I will be writing about the recent International Licensing Expo again (see "Confessions of a Comic Book Guy--What Do You Do When You're Branded?*"). Because in spite of all my complaining about the epic volume of character revivals we'll be facing in the coming year, there were a couple of original franchises being launched that did catch my attention.

Like French Zag Studios' Miraculous Ladybugs, a co-production with Japan's Toei Animation that's being billed, incorrectly, as "the first super heroine for girls." It's a tween-skewing series focusing on a pair of Parisian schoolgirls who gain superpowers via a pair of magical earrings, and become the costumed crimefighters Ladybug and Cat Noir. Thirty-nine episodes are set for a Fall 2015 launch and Disney has an option on it for the US market, where it's expected to air on either Disney Channel or Disney XD (though I'll bet you eight to five it'll be Disney XD).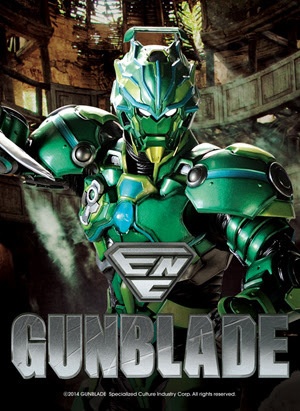 Then there's a Korean tokusatsu (a Japanese term meaning any live-action project featuring lots of special effects, think
Power Rangers
or
Ultraman
) series focusing around the "Gunblade Team," a special missions unit of armored superheroes who protect mankind from the evil of Dr. Dexter (a name which must seem strange, foreign and absolutely dripping with exotic menace from a Korean perspective). It's a $20 million production that will air in Korea in March 2015 but won't make it to America until 2016, which is admittedly a long time to wait but there are clips on YouTube you can check out. It looks, in my considered opinion, much cool.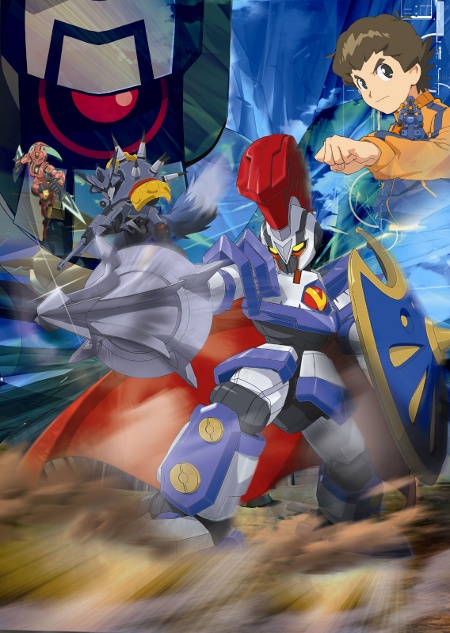 Then there's
Little Battlers Experience
, an animated series based on the Japanese multimedia franchise known as Denball Senki. It is, naturally, about a group of kids whose toys (in this case customizable mini battle robots known as LBX) prove themselves unexpectedly useful in battling evil. The English dubbed version is set to premiere on Nicktoons later this year; personally I prefer my Japanese robots giant-sized, but I'll take what I can get. At least it's not another series about kids playing with tops or cards.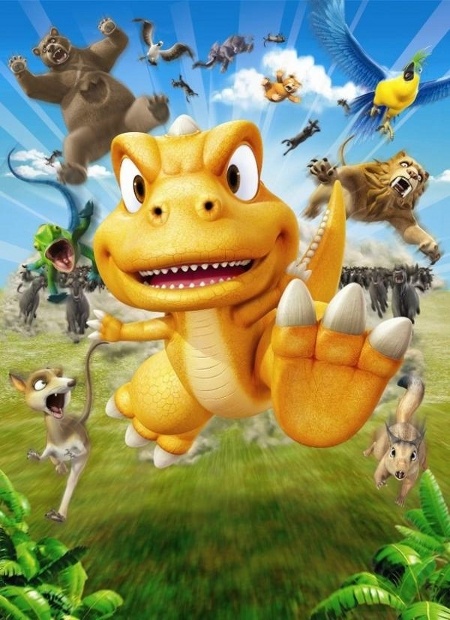 And among the properties that Rainbow (the Italian animation house behind
Winx Club
) brought with them to the Expo was
Gon
, featuring the powerful little dinosaur created for manga by artist Masashi Tanaka. It's a 2012 CG series intended for kids 4-8, a co-production between the publishers Kodansha and Daewon that originally aired in Japan but which will now be (hopefully) seen across Europe. Most likely we'll never get a chance to actually see it (other than maybe on YouTube), though stranger things have happened.
Just in time for Canada Day, which for the record was yesterday, came the announcement on September 1st that Toronto archivist/publisher Rachel Richey was starting a Kickstarter campaign to reprint the Golden Age adventures of Johnny Canuck. I've written here repeatedly about my interest in the character (see "
Confessions of a Comic Book Guy--Does The Name Sluggy Freelance Ring A Bell?
"), a two-fisted adventurer of the non-powered variety who appeared in the pages of
Dime Comics
between 1941 and 1945. The story understandably got a lot of coverage in the Canadian press and Ritchey is quoted as saying she'd be interested in seeing modern adventures of Johnny. But that ignores the fact that in 2010 and 2011, Canuck appeared in two issues of Moonstone's Northern Guard as part of a team made up of other Canadian Golden Age heroes such as Freelance, Commander Steele and Ghost Woman. Sadly a third issue never came out, not yet anyway.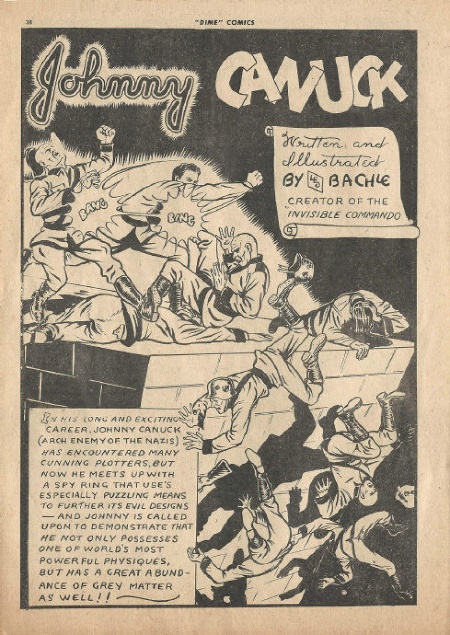 In last week's column I mentioned that at a pet store I saw Official Yoda Ears for Dogs; here's an image I found at a pet supply website.
The opinions expressed in this column are solely those of the writer, and do not necessarily reflect the views of the editorial staff of ICv2.com