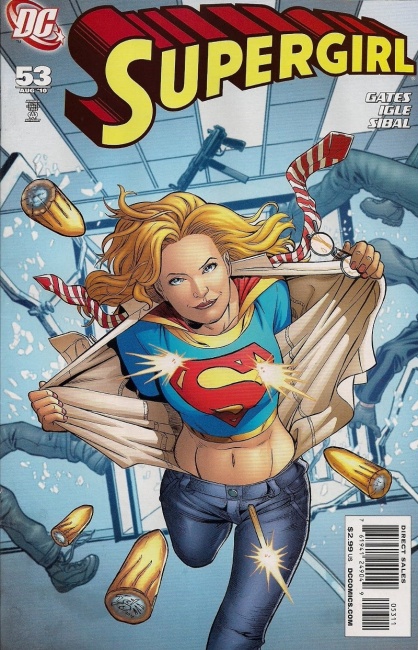 Confessions of a Comic Book Guy
is a weekly column by Steve Bennett of Super-Fly Comics and Games in Yellow Springs, Ohio. This week, Bennett argues that we are in the Golden Age of Comics.
"The People Who Live in a Golden Age Usually Go Around Complaining How Yellow Everything Looks."
--Randall Jarrell
It looks like it's going to be another banner year for comic book/genre movies. I'm sure I've missed a few (that's where the smart money would bet anyway), but so far there's…
Terminator: Genisys, Star Wars: The Force Awakens, Jurassic World, Mad Max: Fury Road, Peanuts, Minions, Pan, Cinderella, Kingsman: The Secret Service, Tomorrowland,Ex Machina, Jupiter Ascending, Avengers: Age of Ultron, Inside Out, Strange Magic, Home, Ant-Man, The Fantastic Four, Crimson Peak, Pixels, Spectre, The Good Dinosaur.
There is also, of course, a plethora of comic book TV series right now, so many it would be easy to see the upcoming
Supergirl
as just one more. But there is something significant about the show that I didn't get until I read the
Entertainment Weekly
piece
, "CBS reveals 'Supergirl' details: the costume is 'awesome.'" Not that it reveals a lot of details. They still haven't cast the lead and there's no image of the outfit; for the moment we'll just have to take the word of CBS Entertainment Chairman Nina Tassler that it is in fact "awesome." Seeing as how it's been designed by Oscar-winning costume designer Colleen Atwood, chances are it will be.
On paper, the show should belong to CBS's sister network, The CW, home to
Arrow
and
The Flash
. It just didn't make sense, until I learned what should have been obvious, that according to Tassler, like so many other CBS programming staples, Supergirl will be a "crime procedural" (just imagine, a superhero who actually fights crime instead of juggling personal crises and extinction level events) featuring a "strong female character"--like the ones on CBS shows like
The Good Wife
and
Madame Secretary
. The significant thing is that they're trying to create a superhero show that will appeal to the audience already watching CBS--whose median viewer age is 56.1.
Comics are everywhere and in everything--I tuned into a repeat of
Late Night with Seth Meyers
because Rosario Dawson was a guest. Not only did Meyers mention the actress's upcoming role as Night Nurse on the Netflix
Daredevil
series, he prefaced it with the statement "we're both big fans of comics…" Back when you were twelve, could you ever have imagined anyone saying that on network TV?
So I can see how gratifying it is to see this happening, how much fun it is to keep track of the latest casting rumor or newest teaser trailer of the next Hollywood production. The same way it's easy to complain about the publishers, distributors and even our customers. It is nice seeing nerd culture becoming indistinguishable from the mainstream one, but we don't sell TV shows, we sell comic books. And we should at least occasionally acknowledge that for all intents and purposes we are living in a Golden Age of Comics.
It's indisputable that sales of both comic books and graphic novels have been steadily increasing for years. With digital downloads becoming an increasingly important revenue stream for publishers that grow the readership without hurting direct shop sales. And according to a recent report on
The Beat
website
, "Updated Facebook demographics show male/female comics likers approaching parity." All the proof you need that that's true is after decades of holding desperately to the belief a female readership was imaginary, anecdotal or inconsequential, publishers have woken up to the fact that one exists. How else to explain
The Unbeatable Squirrel Girl
, or the fact that DC suddenly decided to create a Power Girl that might actually appeal to, you know, girls?
While the piece points out that "liking" comic books doesn't mean that the likers buy them, but it does show just how much the current readership can grow. There's certainly an incredible diversity of comics for them to read right now. Right off the top of my head there's
The Li'l Depressed Boy, Copperhead, Ody-C, Deadly Class, Trees, Black Science, Saga, LittleNemo: Return To Slumberland, Princess Ugg
,
Rocket Salvage, Gotham Academy, Lumberjanes, Terrible Lizard, Abigail and the Snowman
. The list literally goes on and on.
This being the case, in 2015 I'm going to try to write more about actual comic books. Not that I will be completely turning my back on Hollywood. For example, I've repeatedly complained about how anachronistic it is that Arkham Asylum still exists in Gotham City (see "
Confessions of a Comic Book Guy--Do Your Research
"). So I'd be remiss if I didn't mention that upcoming episodes of the TV series
Gotham
will focus on "the 'creation myth' of the iconic location."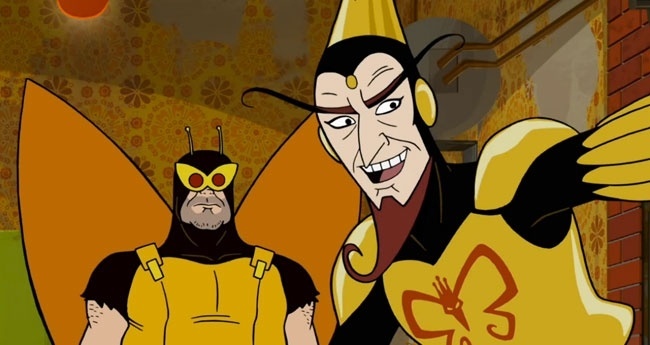 The same way having confessed that I'm a big fan of
The Venture Bros.
(see "
Confessions of a Comic Book Guy--Like I Was Saying
") it would be wrong of me not to mention how on Monday at midnight on January 19th the one-hour
Venture Bros. Special--Space
will finally premiere. And for that, personally, I can hardly wait.
But I'm going to try.
The opinions expressed in this column are solely those of the writer, and do not necessarily reflect the views of the editorial staff of ICv2.com.