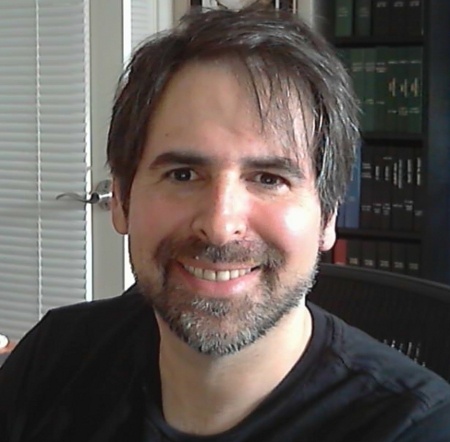 One of the earliest and loudest promises of digital comics was to break the bottleneck of the direct market and get a more diverse range of comics into the hands of a broader readership, thereby improving the income potential of artists working on independent projects. How well has that worked out, exactly? Who is making money on digital and web comics and how much money is there to be made?
Like most questions on the business side of publishing, that can be tricky to answer. Fortunately there is now a go-to reference work as comic creators attempt to figure out how to make their living in the 21st century digital marketplace:
The Economics of Digital Comics
by Todd Allen.
The Economics of Digital Comics
is actually an updated version of a publication Allen originally began in the mid-00's as a graduate school research project. The current edition, released recently in print and digital formats following a successful Kickstarter, is completely revised and updated with new data current through the end of 2014.
Who's making what how?
At its most basic and valuable level,
Economics
gets deeply specific about the dollars and sense of comics publishing, both digital and traditional. Creators looking for the answer to the primal question "how many copies do I need to sell to make this project worth my while?" will find them in this book, down to the dollar, depending on dozens of variables and scenarios.
Allen covers the ins and outs of publishing ad-supported web comics, demystifying the metrics that advertisers use to assess value to give creators a realistic basis for estimating revenues. He does the same for publishing on just about all of the standard paid digital distribution platforms. He calculates the value of merchandise sales and convention appearances, and the potential of generating additional freelance income from the exposure afforded by digital publishing. The costs and benefits of crowdfunding? Marketing? Social promotion? It's all here.
Almost all of these calculations are supported by data diligently scraped together from disparate sources, including concrete examples of successful projects and statements from ordinarily tight-lipped industry executives. Taken together, they shine a floodlight into one of the darkest corners of the creative economy, and provide a corrective to the guesswork and wishful thinking that scuttles so many promising projects.
A single point of failure.
As a prologue to his discussion of the digital comics economy, Allen provides an overview of the traditional print comics publishing and distribution business that is as illuminating as it is alarming.
Allen sees Diamond as a "single point of failure" in the supply chain -- a place where business practices tilt against independents and make it nearly impossible for small books to get onto the shelves of comic stores. That's a familiar refrain, but rarely has the critique been made in such devastating, data-based detail. From this early section of the book, it is clear why comics needed digital distribution and why digital comics evolved in the way that they did.
Scraps of recent history.
There is a third aspect to
The Economics of Digital Comics
: a history and attempted analysis of the rise of digital distribution platforms from the mid-1990s to the present day. Allen is as relentlessly detailed here as elsewhere, capturing parts of the story that most have forgotten, but his tactical focus does not serve the reader quite as well when discussing larger trends and strategy.
The narrative in this section is choppy and disjointed, likely to confuse even those with a strong knowledge of the business and the players. For example, the discussion of how comiXology emerged from a pack of contenders to become the dominant leader in the market seems perfunctory and incomplete. Data on the market growth of tablet devices, surely a contributing factor in the popularity of digital comics, is missing, denying readers the context necessary to understand the rapid market share growth of digital comics post-2009. Also absent is any discussion of the globalization of comics made possible by digital distribution, something that figures prominently in the future potential of digital platforms in general and likely contributed to Amazon's acquisition of comiXology in 2014.
Mixed results.
There is one other important theme that darts in and out of Allen's analysis without ever coming into explicit focus: the bifurcation of comics into two distinct industries -- one pumping out stories of company-owned and licensed properties as part of a transmedia strategy, and the other offering a platform for individual creative visions.
Allen has written a book whose primary audience is creators or aspiring creators in the second industry, but he repeatedly uses sales data and anecdotes pertaining to the first. The people who can most benefit from Allen's clear-eyed analysis of digital publishing scenarios need to hear more about successful out-of-nowhere digital projects like "Diary of a Wimpy Kid," "Axe Cop" or "Dim Sum Warriors," and less about "Injustice: Gods Among Us."
These criticisms should not take away from Allen's important contribution to our understanding of the economics of comics distribution in the digital era, or his remarkable research in gathering and presenting real, actionable data for creators and publishers. This book is essential for anyone who wants to participate in the digital comics economy, and is a useful template for those in other content industries as well.
--Rob Salkowitz (@robsalk) is the author of Comic-Con and the Business of Pop Culture.
The opinions expressed in this column are solely those of the writer, and do not necessarily reflect the views of the editorial staff of ICv2.com.