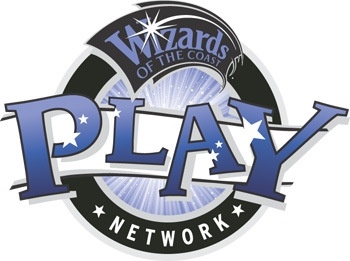 Rolling for Initiative is a weekly column by Scott Thorne, PhD, owner of Castle Perilous Games & Books in Carbondale, Illinois and instructor in marketing at Southeast Missouri State University. This week, Thorne looks at the news that a group of Magic: The Gathering judges have sued Wizards of the Coast.
In case you missed the news,
a group of 'Magic' judges have filed a class action lawsuit against Wizards of the Coast
, alleging that they are treated as employees of Wizards of the Coast and thus entitled to the compensation due employees, including wages, overtime, and meal breaks. The lawsuit (the second filed by judges against WotC, the first was filed last October) alleges that "the activities necessary to conduct Wizards' events/tournaments are carried out by judges" and that further "the work performed by judges for the benefit of Wizards is performed under close supervision and control by Wizards that creates an employer-employee relationship," going beyond answering rules questions to further "perform labor necessary for Wizards' events/tournaments to function, routinely fulfill duties and responsibilities including administration and oversight regarding
Magic
gameplay, and evaluate and train other judges."
The plaintiffs argue, for the purpose of the lawsuit, that WotC oversees all aspects of judge certification. WotC tests judges before certifying them, imposes rules and standards of behavior on them and disciplines them should they violate those rules and standards. Since WotC determines what is and is not a sanctioned tournament and requires stores to have a judge on hand if they host any upper-tier events, such as Preliminary PTQs, the plaintiffs argue that WotC has complete control over the tournament structure as well as complete control over who can and cannot be a judge, the judges are de facto employees of WotC.
In response to the lawsuits, WotC issued the following
press release
:
"A handful of individuals who have been Magic judges for many years recently brought two lawsuits against Wizards of the Coast alleging that participating in the Magic community as a judge equates to employment with Wizards. These lawsuits are meritless.

"With the exception of the Pro Tour, the World Magic Cup, and the Magic World Championship, Magic events are run by tournament organizers and local game stores who directly engage judges. But these lawsuits claim that Wizards runs all events and that the people judging those events are Wizards employees. Anyone who has played at their local store knows this simply is not true.

"Magic: The Gathering is fortunate to have the greatest community in gaming. Fans choose to become judges out of a sincere love of the game and as a way to enjoy their favorite hobby. They ensure events are fair and fun, and we appreciate everything they do.

"We look forward to quickly resolving the matter. While we defend against these spurious lawsuits, we want to assure the Magic community that we will do everything possible to ensure that premier events continue to run smoothly. We thank the entire Magic community—players, organizers, and judges—for their continued support."
You will notice in the press release that WotC never refers to judges as "volunteers," instead choosing to use the term "fans," likely because classifying them as volunteers would not pass muster before the
Department of Labor
, which says that "Individuals who volunteer or donate their services, usually on a part-time basis, for public service, religious or humanitarian objectives, not as employees and without contemplation of pay, are not considered employees of the religious, charitable or similar non-profit organizations that receive their service." Not by any stretch of the imagination would anyone consider either WotC or the game stores that host tournaments as having public service, religious or humanitarian objectives.
I am not a lawyer, however, I would bet (and hope) that WotC looks closely at the
recent Uber settlement
, which ended a class action lawsuit by Uber drivers, who similarly claimed that Uber exercised sufficient control over them that they should be classified as employees. Settling now allows WotC to maintain the status quo while giving the company time to develop a plan for judges in the future. Pro sport referees work on an "as needed" basis but
are considered employees
by the various sports leagues. Should WotC judges, especially at the Pro Tour level, be treated differently?
The opinions expressed in this column are solely those of the writer, and do not necessarily reflect the views of the editorial staff of ICv2.com.