This week's home entertainment releases include one of this past summer's biggest comedy hits (Central Intelligence), a superior shark-attack thriller, a $160-million adaptation of World of Warcraft, and a masterful film by the man who has been chosen to direct the next Thor movie for Marvel Studios.
Theatrical Films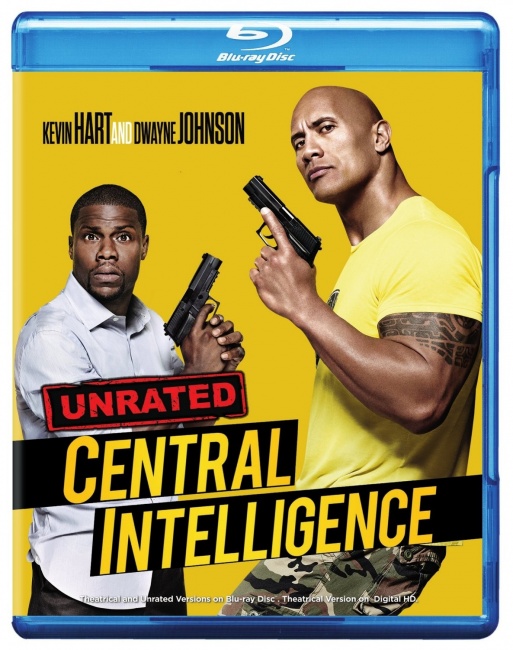 This week's most successful film at the box office is the action comedy
Central Intelligence
(Warner Bros., "PG-13," 117 min., $28.98, BD $29.98), which stars a hyperactive Kevin Hart and a laid back Dwayne "The Rock" Johnson in a predictable story that earned a solid 69% positive critical rating almost solely due to the efforts of its two stars.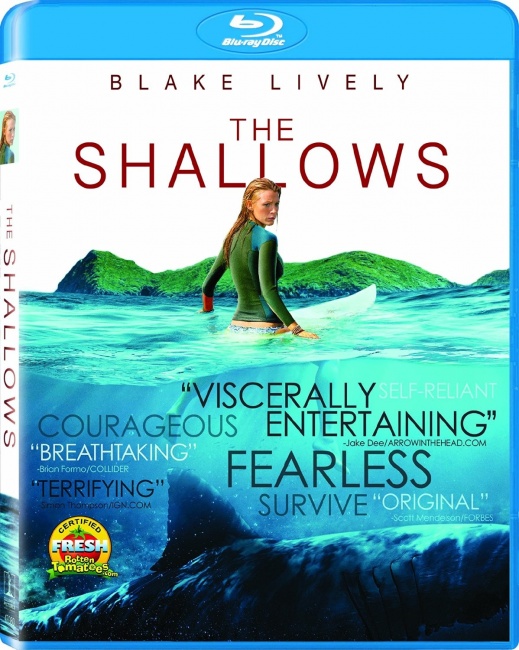 Fans of realistic horror films are in for a real treat with Jaume Collet-Serra's
The Shallows
(Sony, "PG-13," 86 min., $26.99, BD $34.99), a superior "shark attack" film that features an excellent performance by Blake Lively in a searing story of survival that earned a spectacular (for a horror movie) critical rating of 77% positive on Rotten Tomatoes.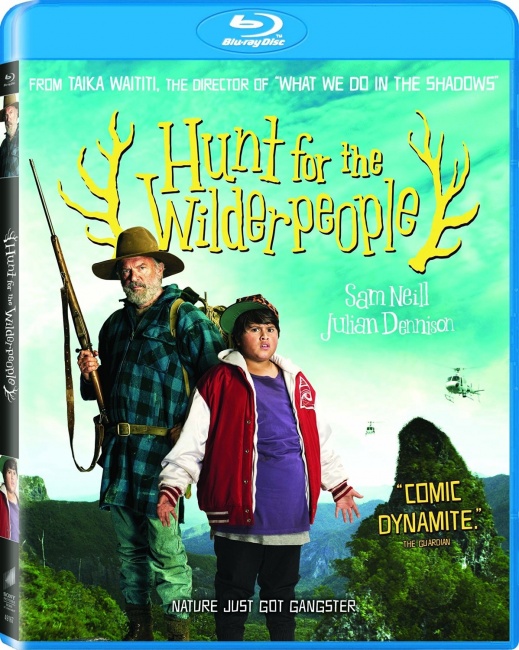 The best film due out this week is Taiki Waititi's
The Hunt for the Wilderpeople
(SPE, "PG-13,"121 min., $16.99, BD $26.99), a coming-of-age saga set in New Zealand about a defiant city kid who must learn to find common ground with his rural foster parents that earned an astounding 98% positive rating on Rotten Tomatoes. But even more important than my recommendation (or those of the critics) for Marvel movie fans is the fact that Waititi has been selected to direct
Thor: Ragnarok
(see "
Thor Ragnarok Gets a Director
")—an outside the box choice that should pay dividends for Marvel, which gambled by hiring James Gunn to direct
Guardians of the Galaxy
, a move that turned out pretty well.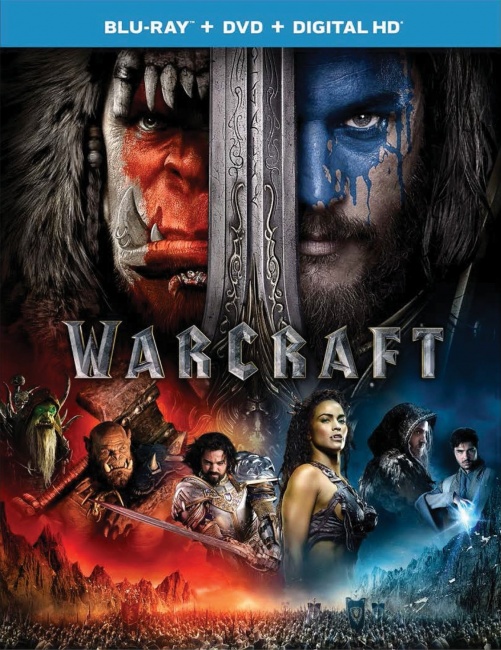 Two other feature films that are due out on Tuesday didn't quite make it into the top tier, but they should appeal to some fans. The R-rated comedy
Mike and Dave Need Wedding Dates
(Fox, "R," 99 min., $29.98, BD $39.98) could manage only 35% positive on Rotten Tomatoes, but for those who like their comedies raunchy, there are some laughs here, while
Warcraft
(Universal, "PG-13," 246 min.,), a $160-million blockbuster based on the popular
MMORPG World of Warcraft
that could earn only $47 million here in North America (though it did much better in China).
WoW
fans will want to own this film just to see their favorite character types and classes come to life, and in spite of Warcraft's pitiful 28% positive rating on Rotten Tomatoes.
TV on DVD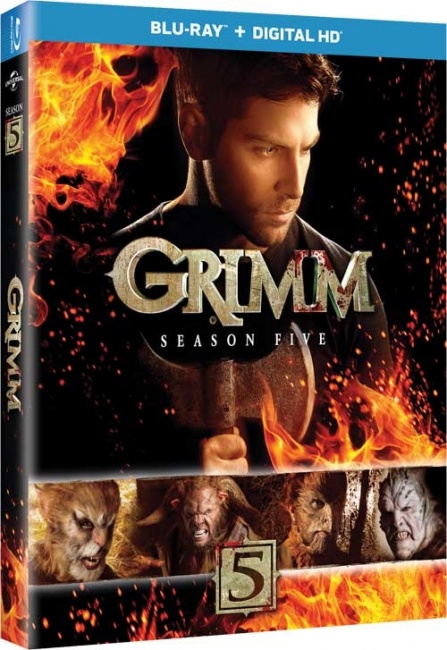 This week's top TV release for geek viewers is the NBC police procedural fantasy series,
Grimm: Season 5
(Universal, 880 min., $59.98, BD $69.98), which collects the 22-episode fifth season of the fantasy set in a Portland, Oregon where characters from
Grimm's Fairy Tales
exist in an otherwise modern context.
Also due this week is the CW historical fantasy romance series, Reign: The Complete 3rd Season (Warner Bros., $39.98), as well as a new edition of Mystery Science Theater 3000: Vol. 3 (Shout Factory, 360 min., $44.99) in which the MST3K guys make merciless fun of a quartet of lame B-movies.
The top animated offering for geek viewers is the Adult Swim collection, The Mike Tyson Mysteries: Season 2 (Warner Bros., DVD-R, $24.99), though some might prefer the final season of John Dilworth's whip smart Courage the Cowardly Dog: Season 4 (Warner Bros., 286 min., $24.98), a wonderfully dark and surreal saga, which is set in the bustling metropolis of Nowhere Kansas.
The only vintage series due this week is the beloved sitcom The Wonder Years: Season Six (TimeLife, 450 min., $29.95).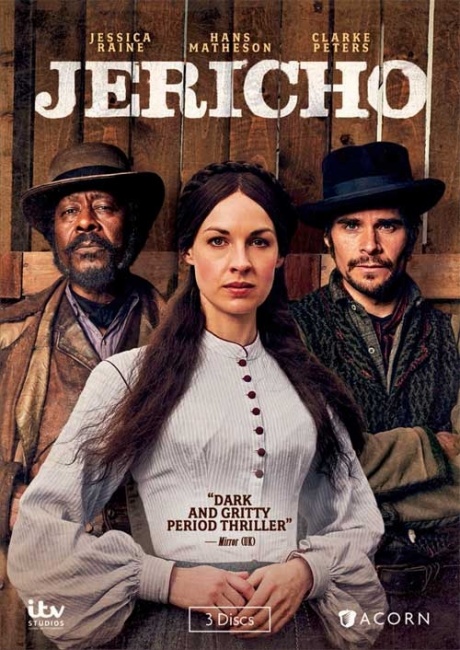 There are a number of excellent series from overseas debuting this week including a very interesting (and rare) British "western,"
Jericho: Series 1
(Acorn Media, 380 min., $59.99), a gritty thriller, which is set in the wilds of 1870s Yorkshire and follows the adventures of a penniless woman who sets up a lodging house in a rough and tumble railroad town.
Also of great interest are the realistic French miniseries, The Disappearance (Acorn Media, 417 min., $49.99) about a family's desperate search for their missing 17-year-old daughter, and the BBC 1880s Whitechapel mystery series, Ripper Street: Season 4 (BBC, $34.98).
Anime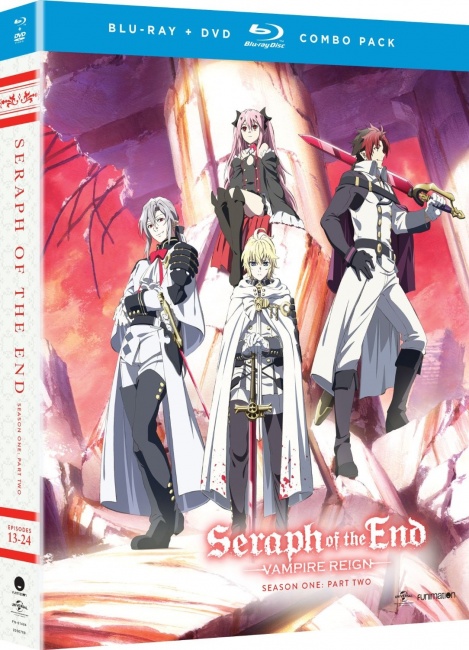 This week's top release for fans of dark fantasy is
Seraph of the End: Vampire Reign—Season 1, Part 2
(Funimation, 300 min., BD/DVD Combo $64.98), which includes the 12-episode second half of the 2015 anime series from Wit Studio based on the science fiction manga by Takaya Kagami set in a world in which a man-made virus has killed every person over 12 years of age.
Also due on Tuesday are the Maria the Virgin Witch Complete Collection (Funimation, 300 min., BD/DVD Combo $64.98), which collects the 12-episode 2015 series from Production I.G. that is based on Masayuki Ishikawa's seinen manga series about a powerful witch who plays a significant role in the 100 Years War in late medieval France, the Mikagura School Suite Complete Collection (Funimation, 300 min., BD/DVD Combo $64.98), which includes the 12-episode 2015 Doga Kobo magic school anime based on a popular light novel and shojo manga series, and the yaoi-tinged digital series of short anime episodes about cute boys who work at a corner café, Rainy Cocoa: Seasons 1 & 2 (Funimation, 126 min., Subtitles Only, $19.98).
Other series out this week include Chaika--The Coffin Princess—Avenging Angel (Sentai Filmworks, 275 min., $59.98, BD $69.98), which collects the second anime created by Bones that is based on the dark fantasy light novel series by Ichiro Sakaki, and The Eden of Grisaia + The Labyrinth of Grisaia: Complete Collection (Sentai Filmworks, 300 min., Subtitles Only, $49.98, BD $59.98), which collects the 13-episode 2014 season from 8-Bit that is based on an "eroge" visual novel/video game.
Older releases include the 2005 "fighting girls," harem parody from Studio Flagg, Koi Koi Seven (Discotek Media, 325 min., Subtitles Only $39.95), the 1999 supernatural action comedy produced by Trans Art, the Gokudo Complete Collection (Discotek Media, $44.95), and the collection of six mid 1990's OVAs produced by Tatsunoko Productions and based on the company's original science fiction property.