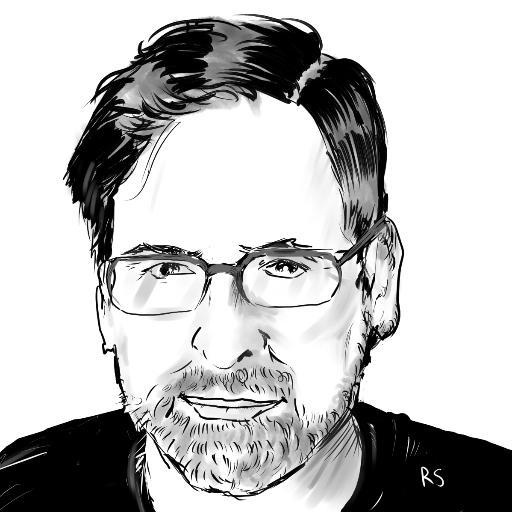 As I sat down to work on my column this weekend, my Facebook timeline was full of sad news about the comics legends we lost recently: underground comix titans Skip Williamson and Jay Lynch, and then, on Sunday, Bernie Wrightson.
I was a little young to encounter Williamson and Lynch's work firsthand, but Bernie Wrightson was at or near the top of the pantheon when I started appreciating comic art in the 1970s. His draftsmanship was unparalleled, but unlike some of his virtuoso peers, he never let his detailed technique get in the way of clear, atmospheric storytelling.
Wrightson was also one of the first pros I met in person. He was guest of honor at the Phil Seuling Con in 1977, and I remember being awestruck at actually seeing the person who drew those amazing pictures. Years later, I had a chance to see him and talk to him a few times at San Diego Comic-Con, and always found him to be warm, wry and quick-witted. His recent struggles with his health were heartbreaking, particularly the news that he could no longer draw. He left us much too early. However, this kind of news is something my generation of fans is going to have to get used to, as the big names of our youth are now heading toward That Age.
Also on Death Watch: Civic Discourse. Besides a string of RIPs, another thing I've seen scrolling by in high volumes on Facebook are indignant political posts, many from well-known comics creators. I happen to be on Facebook-Left, so the majority of commentary I see is of the "screw Trump!" variety, but I'm sure it's the same level of anger, differently directed, on the other side.
Rage is, of course, good for business, as purveyors of partisan clickbait have discovered over the past few years. And as much as we might like it to be otherwise, Geek Culture doesn't exist in a vacuum. It has always reflected the mood of its times, from the lefty "relevance" craze of the 60s, to the more muscular Rambo-esque vibe of the 80s, to the 90s-00s neoliberal lionization of tech culture and entrepreneurship, right up to the current trend of retroactively injecting diversity into the pantheon of mainstream superheroes to fit the broader tastes and demographics of Millennials.
Usually politics in comics manifests as subtext rather than the text itself. That is, we get, say, oblique fables about mutants facing discrimination and hostility from generic "government" types. But these days, subtlety is out. Whether it's because creators feel obliged to take up the cause of the Resistance in their work, or because publishers see potential profits in playing to the anger, fear and anxiety that many younger people in their audience are feeling toward the current regime, it looks like we are about to see a big wave of explicitly political work come to market this spring and summer.
Marvel's new Secret Empire storyline looks like it may fall into this genre, based on the new teaser materials that are coming along. At the very least, the name of the story, which harkens back to one of the most politically-charged epics of the early 70s and all but exposed then-President Richard Nixon as the Big Bad behind the conspiracy, suggests that Marvel is at least reflecting some of our current stranger-than-fiction headlines. Marvel's CEO, Ike Perlmutter, is of course a close confidant of President Trump, having even been rumored for official duties within the Administration, so it will be interesting to see how this plays out.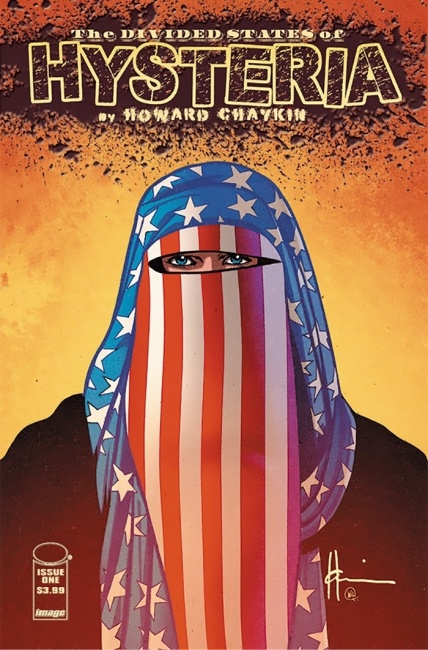 On the indy front, Image just announced a June publication date for Howard Chaykin's explosive new
Divided States of Hysteria
title, which was actually announced at Image Expo last year, before anyone realized quite how prescient it would be. And Black Mask, whose stock-in-trade appears to be hellraising agitprop, will add
CalExit,
a new series about a separatist uprising in California, to a roster that already includes
Young Terrorists, Black
and
The Dregs.
I'm sure we will see more in this vein in the coming months.
The problem here is that while the creative community and a sizeable chunk of outspoken fans online are sympathetic to progressive causes, not everyone who goes into a comic shop shares those views. Retailers, who can't afford to be picky about their customers' politics, risk facing outrage from offended conservatives if they promote and place left-leaning comics too conspicuously, and criticism from the left if they don't feature them prominently enough. The same will be true if and when Trump loyalists start producing work that appeals as explicitly to right-wing or white nationalist ideology as some of these works do to the left.
As important as our national politics are at the moment, I have to say I sympathize with retailers who are trying to run a business under what are already very trying conditions, and rightly don't want to see their stores become militarized zones in an escalating culture war. But short of setting up separate Red and Blue comic stores, it's hard to see how this ends well for an industry and culture that has thrived by uniting people around shared fandom, not dividing them along ideological lines.
European Renaissance. So as not to end on a total downer, I also want to observe a trend that gives me some cause to celebrate. American comic fans are getting access to great work from Europe these days in more quantity, better editions and more formats than ever.
Dark Horse recently released Edina, the first volume of its Moebius library, after extensive negotiations with the estate of the late Jean Giraud. Like most Dark Horse trade editions lately, it is gorgeously designed, generous with its material and page count, and reasonably priced.
IDW is getting into the act too, adding full color volumes like Jean-Pierre Gibrat's Flight of the Raven to its EuroComics line, which has already produced the definitive US collections of Hugo Pratt's Corto Maltese epics. These add to the many great titles already available from Humanoids, Titan, Archaia and Fantagraphics, who have been bringing the best European comics to our shores for years.
ComiXology has been increasing its inventory of both new and archival European comics available digitally, and has been promoting this stuff heavily to American audiences. This is probably the best way for American fans to keep pace with current Franco-Belgian comics, as well as catching up on titles that are harder to find in collected editions.
Add it all up and you have a treasure trove of diverse, literate and gorgeously-drawn material that is still largely undiscovered by most American fans. And, as a bonus, almost all of it is 100% divorced from our current divisive politics.
The opinions expressed in this column are solely those of the writer, and do not necessarily reflect the views of the editorial staff of ICv2.com.
Rob Salkowitz (@robsalk) is the author of Comic-Con and the Business of Pop Culture.