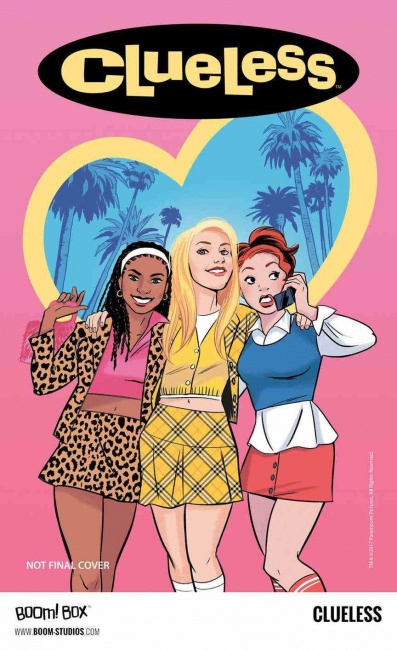 Confessions of a Comic Book Guy is a weekly column by Steve Bennett of Super-Fly Comics and Games in Yellow Springs, Ohio. This week, Bennett looks at comics featuring teen protagonists and licensed properties.
There usually isn't anything particularly noteworthy when a publisher acquires the license for a comic book based on an outside property; sometimes it seems like there's a new one every week (last week there literally was; Dynamite announced they had gotten the rights to the TNT series The Librarians). But recently one announcement did get my attention, "Exclusive: The Dream of the 90s Is Alive in New Clueless Comic Book" which appeared on Vanity Fair. This was partially noteworthy due to the fact new comic books usually aren't announced via Vanity Fair, and partially because movies like Clueless usually don't get their own comic book.
Even if you've never seen it, you probably know that the movie stars Alicia Silverstone and takes Jane Austen's Emma and deposits it into 1990's Beverly Hills. Thanks to strong characters and deft direction, what could have easily been just another teen movie became a seminal lowercase classic, which, thanks to home video and endless showings on basic cable, has been embraced by a new generation. So, the comic should come preloaded with priceless pre-awareness and broad mainstream appeal.
Clueless could be a big comic for its publisher BOOM! Studios, both inside and outside the direct sales market. If that seems to be overly optimistic, well, there's another comic based on a 90's multi-media franchise that's done pretty well for itself, it's called Buffy the Vampire Slayer.
Clueless is also another example of a high-profile teen comic, and there's been quite a few of those lately. The Archie "New Riverdale" titles have been racking up both sales and positive reviews and the Riverdale TV series has already been renewed for a second season. Dynamite already has "noir" versions of teen detectives Nancy Drew and The Hardy Boys and, back in 2016, they announced they'd be doing a series of graphic novels based on the Sweet Valley High franchise. So maybe it's finally time Marvel and DC got in on the action by reviving their teen characters.
Stepping outside its comfort zone is always risky for a publisher, but DC has had unexpected success with their Hanna-Barbera Beyond titles and Marvel has finally begun to utilize their long-neglected catalog of Kaiju with Monsters Unleashed. So, why shouldn't DC reset resident redhead Jimmy Olsen to his teen settings and have him attend Metropolis High (which is populated by Binky, Buzzy, Debbi and Scooter), or Marvel cast Patsy Walker, Millie the Model and Chili in a Riverdale style drama.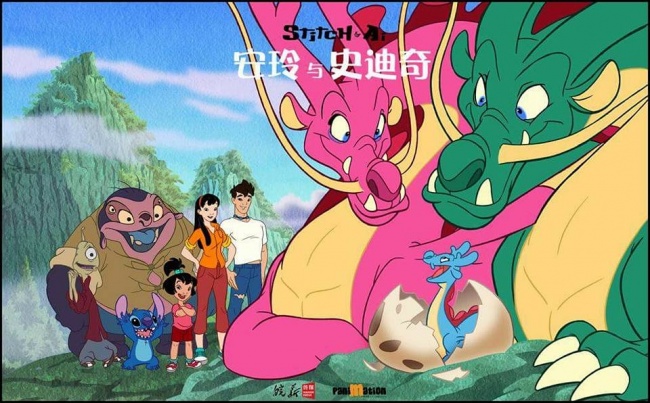 The things you can learn by being on social media. For instance; I'm Facebook friends with artist David Alvarez, creator of the comic strip
Yenny,
who's done outstanding work on the DC titles
Looney Tunes
and
Scooby Doo Team-Up.
He's Facebook friends with Tony Craig, who has worked as a director and producer for Disney on a variety of animation projects, including the
Lilo and Stitch
movies and TV series. Which is how I learned that for over two years, he's been working on a 13-episode series called
Stitch and Ai
which began airing in China this month. In this iteration, Stitch lands in the Huangshan Mountains of China where he's befriended by a little girl named Ai while being pursued by evil aliens.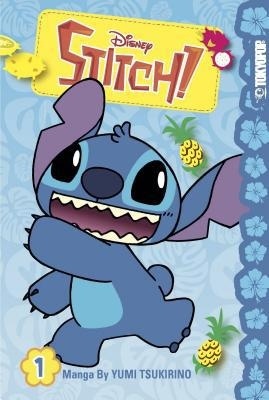 Unlike the anime spin-off from 2008,
Disney Stitch!
, where Stitch landed on a Japanese island which was made specifically for the Japanese market (Tokyopop has so far published two volumes of the translated manga adaptation done by Yumi Tsukirino under the title
Disney Stitch!
),
Stitch and Ai
was animated in English for a US release and then translated into Mandarin for Chinese audiences. Production art and a video of a trailer for the series have been posted on Craig's Facebook page and Disney fans, and fans of Stitch in particular, will want to take a look, because both the visuals and animation are gorgeous. (See video below.)
Sadly Craig has been notified that a US release of Stitch and Ai isn't a sure thing and suggests anyone who do want to see the series should post comments on the Disney/ABC Television Group Facebook page.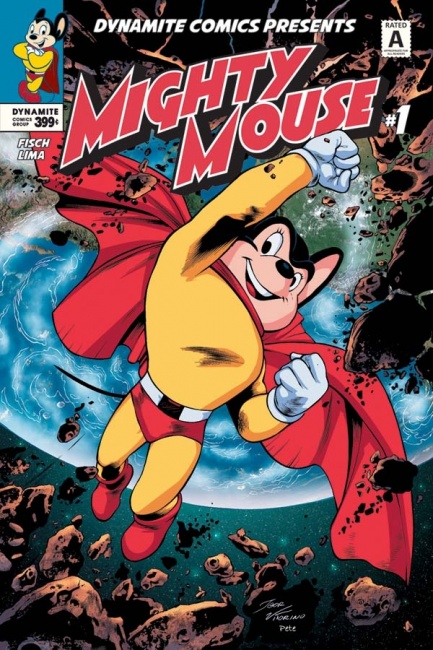 There was an announcement of a licensed comic book from Dynamite that got my full and undivided attention this week,
Mighty Mouse
. Written by Sholly Fisch (who's responsible for those issues of
Scooby Doo Team-Up
I love so much) and drawn by Igor Lima, the first issue will be out in June. When it comes to comics, I'm much more about the contents than the covers, and I'm usually left indifferent to the dubious charms of variant covers. But having seen the ones done for
Mighty Mouse
#1 by both Neal Adams (!) and Alex Ross (!!) I must confess I can kind of see their point.
The opinions expressed in this column are solely those of the writer, and do not necessarily reflect the views of the editorial staff of ICv2.com.