This week's home entertainment offerings include Fox's best X-Men film to date, Jordan Peele's slyly subversive, socially conscious horror film Get Out, an animated film starring the DC Comics' heroine Vixen, the second season of the Milestone/DC cartoon series Static Shock, and the first release based on the most highly rated kids' TV series to debut in the past five years.
Theatrical Films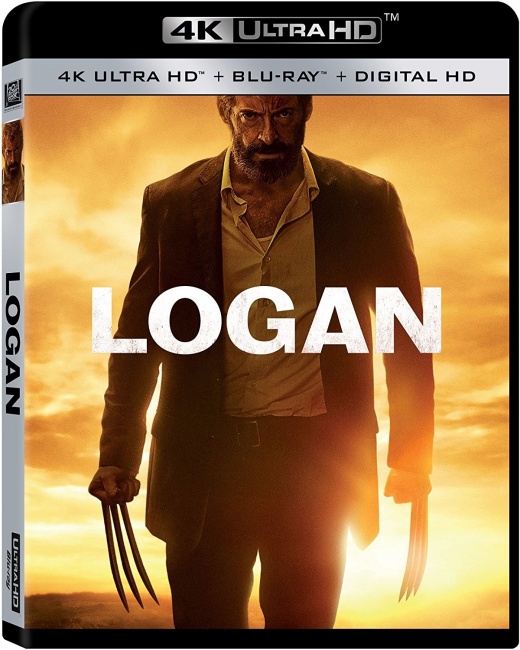 This week will see the release of two of 2017's most successful movies, Fox's most successful
X-Men
adaptation yet, the R-rated
Logan,
and Jordan Peele's socially conscious horror film
Get Out
.
Logan
(Fox, "R," $29.98, BD/DVD Combo $39.99, BD4K $39.99), which was ably directed by James Mangold, is loosely-based on Mark Millar and Steve McNiven's
Old Man Logan
in which an aging Wolverine takes on one last adventure in a dystopian near future world.
Logan is the third (and final) Wolverine movie to feature Hugh Jackman, and it is clearly the best. Like Fox's Deadpool, Logan is rated R (for violence and language), and like Deadpool, it showed that there is an appetite for gritty, bloody superhero movies (and surprisingly the bloodshed in Logan, though graphically portrayed, is not as gratuitous as the more antiseptic CGI violence in so many modern superhero screen epics). With its nods to Shane, The Wrestler, Paper Moon, and The Cowboys, Logan is a movie that cinephiles will really "get," and mainstream audiences will really enjoy thanks to mesmerizing performances from Jackman and Patrick Stewart (as an aging Professor Xavier).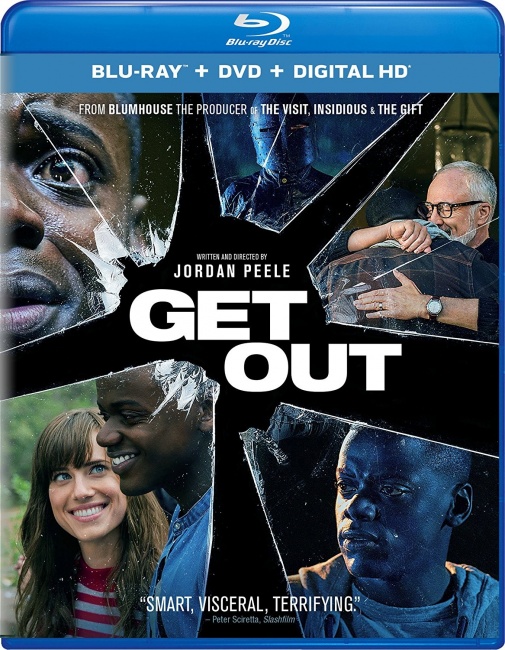 Jordan Peele of the Comedy Central series
Key and Peele
is better known for comedy than horror, but his debut feature as a writer/director
Get Out
(Universal, "R," 208 min., $29.98, BD $34.98) mixes social commentary and horror movie tropes with great flair in a film that manages to provide both the surprising shocks of a horror film and the incisive satire of films like
The Stepford Wives
. Made for well under $5 million,
Get Out
has earned $230 million at the box office—and is clearly the number one horror film of 2017 so far.
Get Out
is not just the surprise hit of 2017, it is a multi-layered and important satire of the stubborn institutional racism that continues to plague American society—something that very few important art works of our time have the courage to confront.
Also due on Tuesday is The Great Wall (Universal, "PG-13," 206 min., $29.98, BD $34.98), which represents the shape of things to come in the increasingly globalized movie world. The Great Wall is an "event" film produced in China with international stars including Matt Damon. Directed by the talented Zhang Yimou (Raise the Red Lantern, House of Flying Daggers), The Great Wall is essentially a monster movie, filled with CGI special effects, color-coordinated costumed hordes, and tons of action. It is not any sort of historical epic and has no political point of view. Produced for $150 million, this spectacle film did not make a profit, earning just $330 million globally, but it won't be the last film of its type as producers keep searching for the precise formula for a worldwide blockbuster. Given that China is now the #2 film market in the world, and will soon become #1, the quest to produce films that will succeed in both the North American and Chinese markets will continue.
If The Great Wall was an unsuccessful attempt to create a Jaws-type spectacle film in China, Rock Dog (Lionsgate, "PG," 90 min., $29.98, BD $34.98) represents an attempt to produce an animated feature film in China that will rival the output of Pixar and Dreamworks. This makes perfect sense since Hollywood's two most successful types of productions in the global marketplace so far in the 21st Century have been spectacular event pictures, and animated feature films. Whatever the shortcomings of The Great Wall may be, it has to be seen as a bit more successful bit of emulation than Rock Dog, which doesn't even measure up to the second level of American-produced animated films (like Hotel Transylvania), much less reach the heights of artistic and commercial success attained by films like Finding Dory.
TV on DVD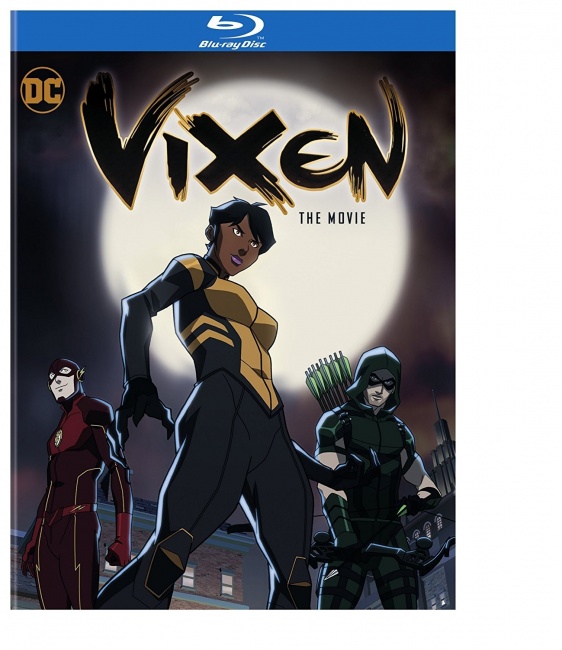 This week's top TV release is actually from the web, but no matter.
Vixen: The Movie
(Warner Bros., 75 min., $18.74, BD $19.98), which collects the DC Comics-based animated web series created by Marc Guggenheim, Greg Berlanti, and Andrew Kreisberg and based on the character of DC Comics heroine Mari McCabe/Vixen, who has the power to emulate the abilities of any animal who has ever lived on Earth. The series is set in the CW's
Arrowverse
and features voice acting by characters from the
Arrow
and
Flash
TV series. The "Vixen Movie" contains episodes from the show's first two seasons (on the CW's online Seed streaming platform) plus 15 minutes of new footage. In addition the disc comes with bonus features that include two episodes from
Justice League Unlimited
selected by Bruce Timm (
Hunter's Moon
and
Grudge Match
).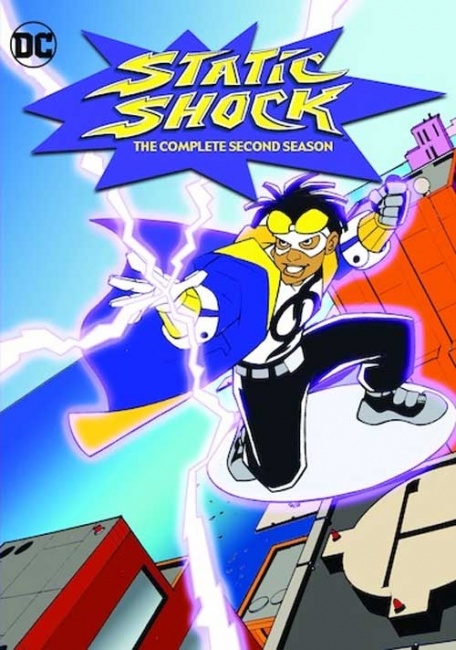 Also of great interest to those who enjoy TV series with comic book ties is
Static Shock: The Complete 2nd Season
(Warner Bros., DVD-R, 325 min., $24.98), which collects the second season (out of four) of the animated series based on the Milestone/DC Comics character Static, who was created by Milestone Comics founders Dwayne McDuffie and Denys Cowan.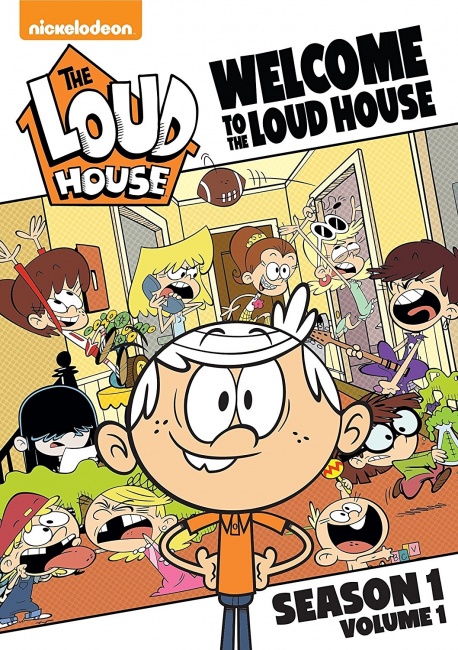 One of the best (and the most popular) new Nickelodeon series is Chris Savino's
The Loud House
.
The Loud House: Season 1, Vol.1 Welcome to Loud House
(Nickelodeon, 305 min., $18.99), a two-disc collection of the first 13 episodes of what quickly became the number one children's animated series on TV thanks to its deft mixture of hearty laughs, engaging characters, and heartwarming storylines.
The other interesting animated TV on DVD release is a new lower-priced edition of SpongeBob Squarepants: The First 100 Episodes (Nickelodeon, 2,230 min., $49.98), which is now listing for half its original MSRP. Other kiddie offerings skew even younger including the Teletubbies 20th Anniversary Best of Collection (Sony, 504 min., $14.99); My Little Pony: Friendship Is Magic—Twilight and Starlight (Shout Factory, 110 min., $14.98), and the live-action Power Rangers Mystic Force: The Complete Series (Shout Factory, 750 min., $19.97).
The only American-produced live-action drama series due on Tuesday is the final season (on WGN at least) of the Appalachian "drama" series Outsiders: Season 2 (Sony, 594 min., $38.99).
Far better drama can be found in the two-part UK series Dark Angel (PBS, 180 min., $29.98), a true-life crime drama based on the Victorian mass murderer Mary Ann Cotton, who may have poisoned as many as 21 people, including 11 of her 13 children, or in the more positive storylines of Call the Midwife: Season 6 (BBC, 475 min., $44.98), which chronicles the lives of a number of nurses determined to give the best possible care to the poorest women in London.
Anime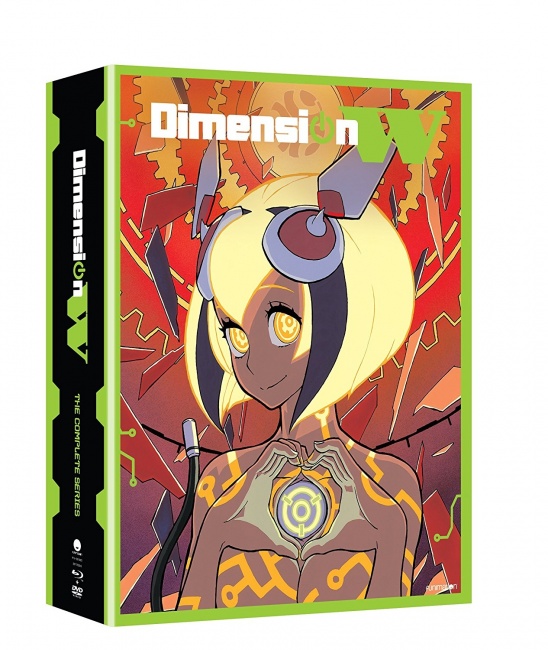 This week's anime releases include the science fiction saga
Dimension W: Complete Collection
(Funimation, 300 min., BD/DVD Combo $64.98, Ltd. Ed. $84.98), which collects the 12-episode 2016 series from Studio 3Hz that is based on the science fiction manga by Yuji Iwahara that takes place in a world where energy is taken from a fourth dimension via coils that are closely controlled by the government. Ten years on, illegal private coils are an increasing problem, and a coil-hating collector teams up with a robot girl to solve a major mystery. The limited edition includes a stylish art box, art cards, and cool illustrated mini-screens.
Also of interest to DBZ fans is Dragon Ball Z Kai: The Final Chapters Part Two (Funimation, 575 min., $49.98, BD $54.98), which contains chapters 122 to 144 of the 167-episode Dragon Ball Z Kai reworking of the hugely successful DBZ anime based on the manga by Akira Toriyama. In addition to "cleaning up" the animation art where possible, the DBZ Kai reboot features a reduction of the "filler episodes" that were produced by Toei while waiting for Toriyama to finish additional volumes of the manga. The DBZ Kai narrative therefore hews much more closely to the manga's narrative.
For One Piece fans there is One Piece Collection 19 (Funimation, 575 min., $34.98), which includes 23-episodes of the long-running pirate saga at a reduced cost.
This week's only "subtitles only" release is the Momokiri Complete Collection (Sentai Filmworks, 325 min., Subtitles Only, $49.98, BD $59.98), which collects the 26-episode original Web animation produced by Satelight that is based on a webcomic by Kurose about a high school girl with a serious "crush" on a hapless, but "cute" boy.