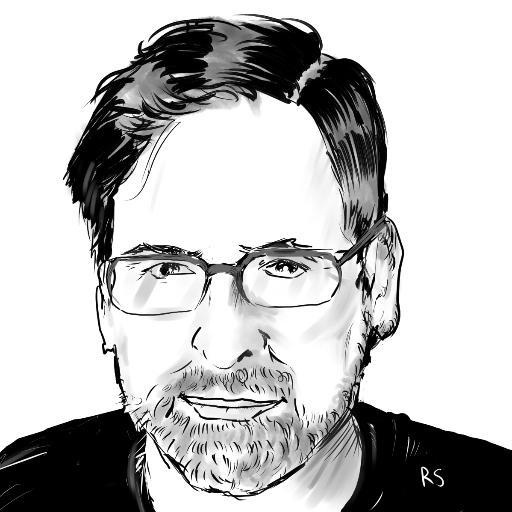 With Warner Bros'
Wonder Woman
receiving
strong reviews
ahead of its release later this week and experts predicting an initial box office weekend of nearly $100M, it looks like the Amazon princess is about to join Marvel's gun-toting raccoon and Fox's grizzled old mutant as one of the bright spots in a fairly dismal 2017 for the movie industry.
Spider-Man: Homecoming
and
Thor: Ragnorak
are also receiving a fair share of positive buzz (Spidey's
poster fiasco
notwithstanding) heading into the summer. Meanwhile some of Hollywood's non-spandex franchise contenders are wilting in the heat.
The latest big ticket tentpole to take a canon shot below the waterline is Disney's Pirates of the Caribbean: Dead Men Tell No Tales, which managed to "win" Memorial Day weekend, grossing $62.6M according to the stats site Box Office Mojo. That's the good news. The bad news is that the fifth installment of the Johnny Depp-helmed franchise, whose production budget topped $220M before marketing and promotion, started seeing declines of over 27% day to day through the weekend on the back of some brutal reviews.
Altogether, over a four-day weekend (Friday night-Monday night), Pirates brought in a little more than half of what Guardians of the Galaxy 2 pulled in in two days earlier this month. And the prognosis looks less than rosy as more competition moves in over the next few weeks.
Pirates isn't the only franchise going down with the ship. Despite the rough waters, Pirates looks like a smashing success compared to last week's winner Alien: Covenant, the second in Ridley Scott's recent revival of the Alien franchise designed to fill in some of the backstory to the Alien universe. Covenant has rung up just short of $60M in domestic box office in its 11-day run, compared to the $92M that its predecessor Prometheus did in 2012. Covenant only has a $97 million budget to recoup, so it is likely to be profitable after international release, but it's already seeing a huge drop-off following a weaker opening.
One franchise that finished strong is the final (?) installment of the Fast and the Furious saga, F8: The Fate of the Furious, which came close to matching the performance of 2013's Fast & Furious 6 at $223M in domestic gross compared to $239M for F6. Meanwhile, Transformers: The Last Night, due out June 21, is hoping to reverse a slide that's seen each installment since 2009's Transformers: Revenge of the Fallen bring in around $75M less than its predecessor. Domestic box office is incidental for these movies, however; they rule China, and that's where the big audience is these days.
If established non-superhero franchises are struggling, the picture is really murky for studios aspiring to spin up cinematic universes from old bits of IP they found in the attic. Warner Bros' King Arthur is looking like a gold-plated bomb, bringing in just $34.8M on a production budget of $175M in the three weeks since it opened. That's not even on track to surpass 2004's King Arthur (featuring Clive Owen and Keira Knightley), which didn't exactly set the world on fire.
King Kong: Skull Island took a big tumble off a high place, topping out at $167M domestic (on a $185M budget). And does anyone have high hopes for the Mummy reboot starring Tom Cruise, which is supposed to get the ball rolling on Universal's Monsterverse?
Franchise fatigue? There are a couple of easy explanations for the disappointing results so far. Studios are lamely blaming sites like Rotten Tomatoes, which aggregate the critical hatred and audience loathing for these bombastic would-be blockbusters in one easy-to-read score that helps moviegoers spot the must-avoids. It's true that Rotten Tomatoes, plus garden-variety social media and word of mouth, can amplify the collapse of bad movies; they can also light a fire under good ones.
Another factor is that the big stars that have anchored four, five, or more movies in a franchise are getting a little bit long in tooth. Johnny Depp, Vin Diesel and Tom Cruise are all pushing 50; The Rock is 45; Ben Affleck is 44. Shia LaBoeuf is 30, but then again, he's Shia LaBoeuf. Maybe people are getting tired of their faces and their off-screen baggage? So what about Robert Downey, Jr. and Hugh Jackman, who are in the same age bracket? Or Sir Patrick Stewart, who, I confidently predict, would be able to anchor a geek-culture franchise at age 90 if he holds up?
One explanation that may gain traction if Wonder Woman outperforms expectations is that audiences are getting tired of seeing franchises anchored by shopworn middle-aged guys and are ready for some female action leads. Something tells me Hollywood isn't quite receptive to that message yet, no matter what the numbers say, but we can hope…
Or maybe… good movies do better than bad ones! I think in this case, the simplest explanation is the best. Superhero movies are incrementally getting better; other franchise movies are getting worse. That's not to say any of these movies is likely to be mistaken for Citizen Kane or the Godfather, but in the box office race, you don't have to be faster than the bear; you just have to be faster than the other films opening that weekend. And it turns out, being coherent, witty, genuinely fun and even a little bit smart doesn't hurt.
That's good news for Marvel, which started at a high level and has been able to maintain it with nary a misstep for almost a decade. But it's even better news for Warner Bros, which has stumbled out of the gate creatively, if not financially, with every film since The Dark Knight in 2008. If the reviews of Wonder Woman are to be believed (I can't say, as I haven't seen it yet), director Patty Jenkins and star Gal Gadot have finally managed to shine some light into DC's dark movie world. If that's true, maybe they can reset critical expectations ahead of the coming Aquaman and Justice League installments, putting the DCEU on a firmer footing and aligning moviegoers' experience more closely with the traditional strengths of DC's comics brand.
The opinions expressed in this column are solely those of the writer, and do not necessarily reflect the views of the editorial staff of ICv2.com.

Rob Salkowitz (@robsalk) is the author of Comic-Con and the Business of Pop Culture.