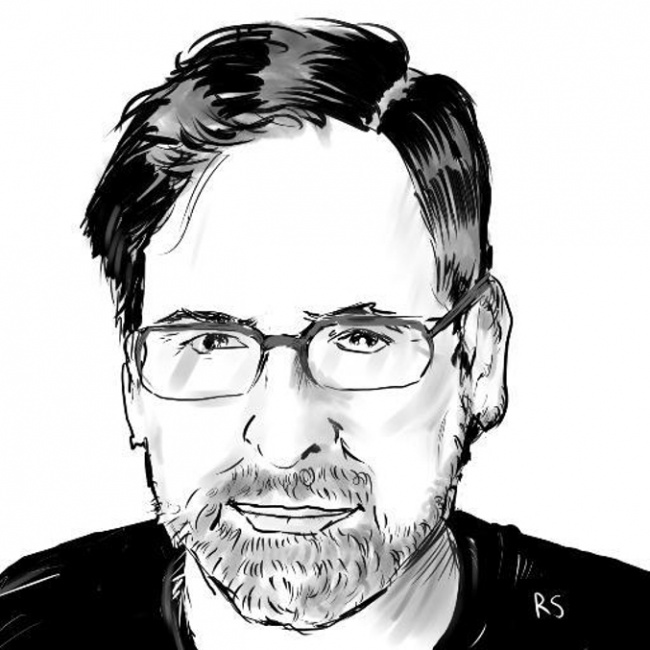 Valve's Steam digital videogame platform has transformed the game distribution market, reaching a worldwide audience of gamers with a deep catalog of downloadable and playable titles. The company has also recently started selling other kinds of media like movies. Are comics in the future?
Rumors that Steam might be looking into additional content including apps, TV and comics took off when PCGamer discovered an interface mockup in a hidden folder of images that went out with a beta release of the new Steam client in February. Valve deleted the file in the next round of updates, but the talk about expanding the storefront continues to bubble under the surface.
Uniting tribes. Selling digital comics on Steam would be a natural fit if that's the direction Valve decided to go, says Larry Kuperman, Director of Business Development for NightDive Studios, a company that distributes updated versions of vintage videogames on Steam.
"There's a lot of overlap between comic IP and videogames going in both directions," said Kuperman. "For example, Titan does lots of comics based on gaming franchises like Assassin's Creed, Dishonored and so on. By the same token, comic characters like Batman, Spider-Man and Captain America have fueled a lot of popular videogames over the years."
Despite some similar demographics, comic and gaming audiences don't always overlap, especially when it comes to consumer behavior. Gamers who might be interested in comic tie-ins to games may not frequent comic shops or be aware of what's available. But this audience is already buying lots of content digitally on Steam, and cross-selling comics – especially game-oriented comics – in their line of sight might just help the business level up.
Buy digital, stay digital. Kuperman pointed to market data showing that customers who consume one kind of content digitally are more likely to consume other kinds of content digitally as well. In that respect, an established platform like Steam could provide a good launchpad for a digital comics market that has already harvested most of the low-hanging fruit, and has seen the leaps-and-bounds growth on digital that prevailed from 2011-2015 slow to a crawl in recent years.
Though Valve is not publicly traded and does not disclose its sales and revenue, the industry consensus is that it drove more than $3.5 billion in revenue worldwide last year, almost entirely in games. That is an order of magnitude higher than the most optimistic assessment of worldwide digital comics market, despite the stepped-up efforts of Amazon, comiXology and others to tap into the potential of Europe and Asia.
In other words, if Valve could cross-sell 5% of its digital gaming dollars into comics, it would more than double digital comics revenue, estimated at a little bit under $100M after shrinking in 2016, according to ICv2/Comichron (see "Comic and Graphic Novel Sales Top $1 Billion").
There are hints that Valve is thinking in that direction. The latest version of Steam has amped up cross-media search and discovery, making it a lot easier for videogame fans to find related content in other parts of the site.
Easier said than done. If Valve were interested in distributing digital comics on Steam, there are a few ways they could go. The simplest would be to sell the content directly as PDF files or the zipped image file formats (.cbr and .cbz) used by pirate and scanlation sites, which raises red flags around digital rights management and piracy, but might appeal to independent publishers who care more about establishing their market presence than protecting against illicit downloads.
Steam could also, in theory, offer access to other digital comics storefronts via API, essentially adding a discovery and re-distribution layer to the existing model. That would require a series of business deals with individual publishers or some kind of arrangement with an incumbent digital comics platform. Given the competition between Valve and Amazon, comiXology is unlikely to be party to that kind of a deal, which leaves bit-players like Madefire and ComicBlitz.
A more complex solution would be for Valve to build its own digital comics storefront from scratch, including proprietary DRM and technology to format comics for different devices, resolutions and form factors, then get publishers on board with that as a separate channel. Then there's the issue of building a reader for iOS and Android, and deciding whether or not to enable in-app purchases (and thus cut Apple and Google in on the revenues) or create a two-step buying process. That would require a capital outlay that duplicates investments that comiXology and others have already made, with no guarantee of delivering a comparable reading experience.
Plenty of smoke, no fire yet. Valve has made no announcements on when, or whether, a new version of Steam incorporating a comics and app store might be released; right now, all the speculation is being driven off that one screen shot that may not even be legitimate.
That said, companies that work with Valve are paying attention. Nightdive Games, for example, is working with various consultants including Jeff Webber, who recently left his position as VP of Digital at IDW. Comics publishers with game-related IP might want to watch this space.
The opinions expressed in this column are solely those of the writer, and do not necessarily reflect the views of the editorial staff of ICv2.com.
Rob Salkowitz (@robsalk) is the author of Comic-Con and the Business of Pop Culture.