This week's home entertainment releases include an acerbic adaptation of Daniel Clowes' graphic novel Wilson, the 2017 science fiction horror film Life, a complete set of all 39 episodes of the Brian K. Vaughan-created, Stephen King novel-based Under the Dome, and the last half of the fan favorite third season of the Sailor Moon anime.
Theatrical Releases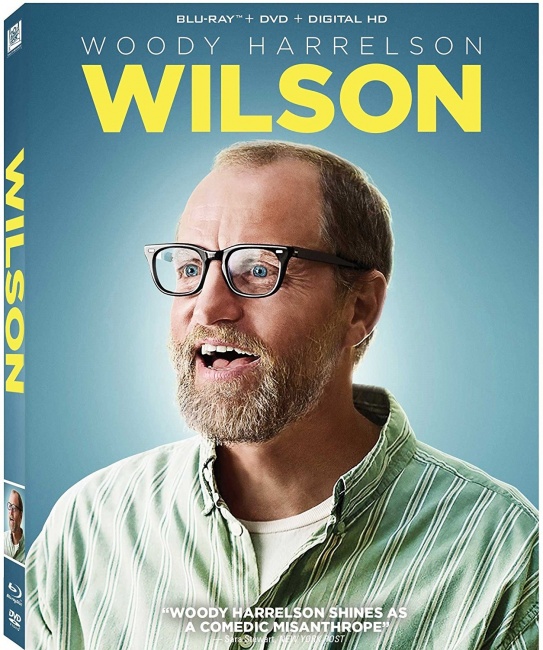 In many ways this week's most interesting release is
Wilson
(Fox, "R," 95 min., $29.98, BD $39.99), an adaptation of Daniel Clowes' 2010 graphic novel about a prickly loner. Clowes' book is composed of a series of one-page vignettes—and what goes on between these mini-dramas is as important as what happens within them, an elliptical sort of narrative that is difficult to adapt for the screen. Nevertheless Woody Harrelson is quite good as the eponymous curmudgeon, who is a direct descendent of cranky male comics page characters like A.D. Condo and J.W. Raper's
Everett True
.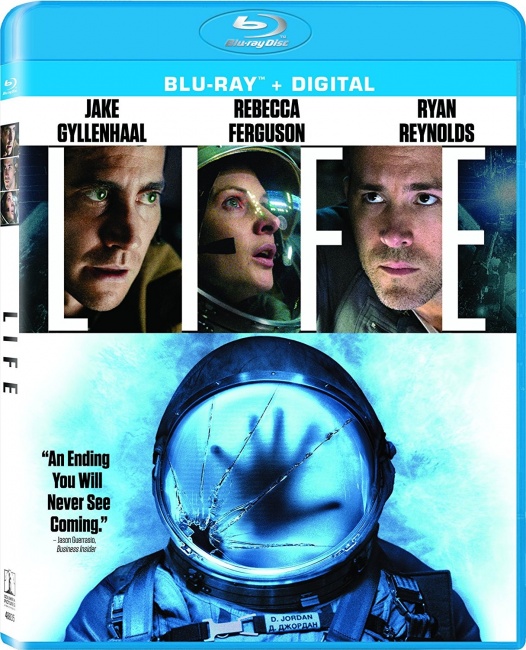 Also due this week is the science fiction horror film
Life
(Sony, "R," $30.99, BD $34.99), which stars Jake Gyllenhaal, Rebecca Ferguson, and Ryan Reynolds in the taut,
Prometheus
-like, story of six astronauts on a space station, who think that they may have discovered life on Mars. While the new
Alien
movie,
Alien: Covenant
failed to impress North American audiences, earning a franchise low $72.7 million,
Life
could manage to bring in just $20 million in spite of the fact that it made it into theaters well before
Alien: Covenant
.
This week's other release is the crime/police drama Sleepless (Universal, "R," $29.98, BD $34.98), which features an excellent cast that includes Jamie Foxx, Michele Monaghan, and Dermot Mulroney in a remake of the French film Sleepless Night (Nuit Blanche). Unfortunately something was lost in translation—the French film has a 96% positive rating on review aggregator Rotten Tomatoes, while the American film, in spite of its cast, has just a 21% rating.
TV on DVD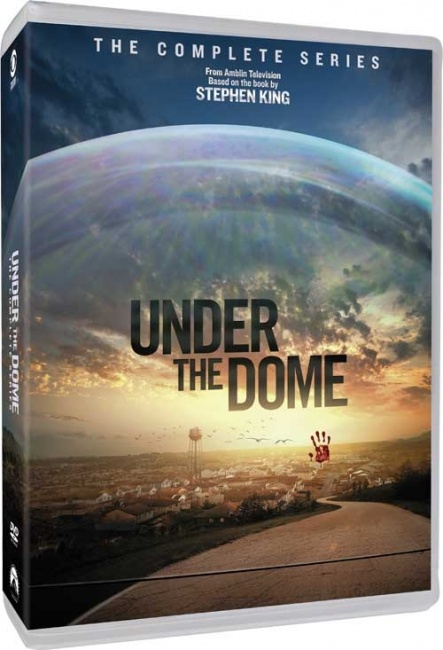 It is a pretty light week in the TV on DVD category, but there are some releases of interest to geek viewers starting with the Stephen King-based
Under the Dome: The Complete Series
(Paramount, $39.98), which contains all 39 episodes of the summer replacement series that was created by Brian K. Vaughan (
Y: The Last Man, Saga
).
Also of interest are the near-future dystopian thriller Colony: Season 2 (Universal, 550 min., $29.98), a DVD-R set that includes the 13-episode second season of the USA Network series developed by Carlton Cuse; the SyFy series Incorporated: Season 1 (Paramount, 420 min., $39.98), an unfortunately cancelled series that was set in Milwaukee in 2074 in a world struggling with climate change and oligarchical rule by a group of vast international corporations; and Workaholics: The Seventh & Final Season (Comedy Central, $19.99), the slacker workplace sitcom, which is also available in a complete set—Workaholics: The Complete Series (Comedy Central, $36.96).
The only animated releases of interest are Ozzy and Drix: The Complete Series (Warner Bros., 546 min., $29.99), the 2002-2004 Kids WB series that was based on the animated film Osmosis Jones; and the single-disc Transformers: Rescue Bots—Rescue Family (Shout Factory, 110 min., $14.93).
Anime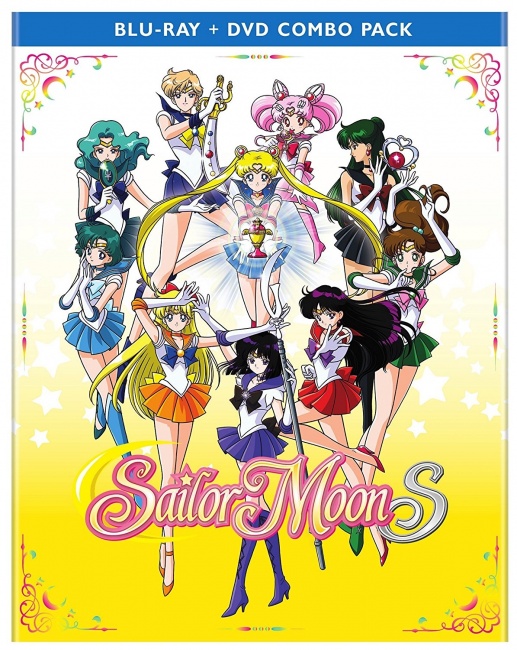 This week's top releases are anime blasts from the past led by
Sailor Moon S: Season 3, Part 2
(Viz Media, 440 min., $39.99, BD/Combo $69.99), which collects the final 19 episodes of the 38-episode third season of the 1990s adaptation of Naoko Takeuchi's classic "Magical Girl" manga.
Sailor Moon S
is one of the darkest chapters in the saga, and features one of the franchise's top villains Mistress 9. Although Pioneer did release
Sailor Moon S
years ago, this is the first Blu-ray high-definition version released in North America—and this uncut Viz Media version is the only version that contains the unaltered subtext that reveals the romantic relationship between Sailor Uranus and Sailor Neptune.
Also new to North America is Dragon Ball Z Kai: The Final Chapters, Part 3 (Funimation, 575 min., $49.98, $59.98), which includes episodes 145-167 of the revamped DBZ anime produced for the 20th Anniversary of the anime adaptation of Akira Toriyama's manga. DBZ Kai not only features a clean-up high-def look, but differs from the original DBZ series in that all the filler episodes created while animators were waiting for Toriyama to complete the manga, an action that reduced the DBZ episode count from 291 to 167.
Another series of interest is The Seven Deadly Sins: Season 1, Part 2 (Funimation, 300 min., $39.98, BD $64.98), which includes the final 12 episodes of the 24-episode 2015 series from A-1 Pictures that is based on the medieval fantasy adventure manga by Nakaba Suzuki (published here by Kodansha USA) . Netflix acquired the streaming rights to this series with Funimation handling the discs.
This week's lone subtitles-only release is the Norn9: Complete Collection (Sentai Filmworks, 300 min., Subtitles Only, $49.99, BD $59.98), which collects the 12-episode Kinema Citrus series from 2016, which is based on a female-targeting "otome" game. This series was streamed by Hulu and the Anime Network.
Also of interest to those who enjoy older anime series is the first high-definition edition of The Big O: Season 1&2 Collection (Sentai Filmworks, 650 min., $79.98), which collects all 26 episodes of the 2000-2003 series produced by Sunrise and released here originally by Bandai Entertainment. The Big O was a stylish series with film noir-influenced visuals and a plot that mixed a major detective story mystery with mecha anime tropes.
This week's lone re-priced re-release is a S.A.V.E. edition of Ping Pong The Animation: Complete Collection (Funimation, $29.98).