This week's home entertainment offerings include the first blockbuster film to feature LGBT and autistic superheroes, the big screen adaptation of the CHiPs TV series, a twenty-years-on look at the characters from Danny Boyle's Trainspotting, a horror film written by Guardians of the Galaxy helmer James Gunn, the third season of Guillermo Del Toro and Chuck Hogan's underrated medical/horror series The Strain, and a major slate of anime release.
Theatrical Movies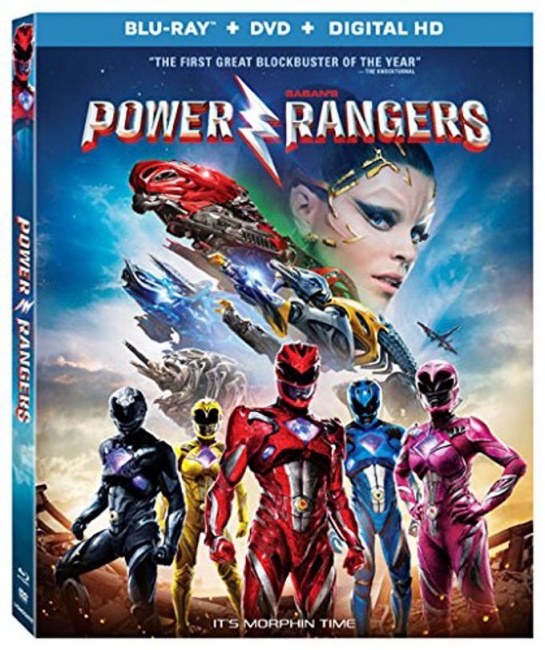 This week's release with the biggest box office is
Power Rangers
(Lionsgate, "PG-13," 124 min., $29.95, BD $39.99, 4K $42.99), an ill-fated attempt to ape the
Transformers
movie franchise that wastes a cast that includes Bryan Cranston and Elizabeth Banks. While
Power Rangers
is the first superhero extravaganza to feature autistic and LBGTQ superheroes, unfortunately the film's script doesn't do right by its misfit teen characters. After a surprisingly strong debut $40.3 million,
Power Rangers
died quickly earning just $140 million worldwide against a production cost of $100 million, insuring that there won't be a fourth attempt to bring the color-coded teen heroes to the big screen, and only hardcore
Power Rangers
fans need check out this misfire.
Another box office bomb, Dax Shepard's CHiPs (Warner Bros., "R," $29.95, BD $35.99) represents, like Power Rangers, an attempt to cash in on the success of a nostalgia-fueled property, in this case the R-rated comedy film based on the old 21 Jump Street TV series. Well 21 Jump Street will never be confused with Hill Street Blues, but it was a heck of a lot better show than the well-meaning, but hopelessly cheesy CHiPs—and the same hold true for the movie adaptations of the two TV series.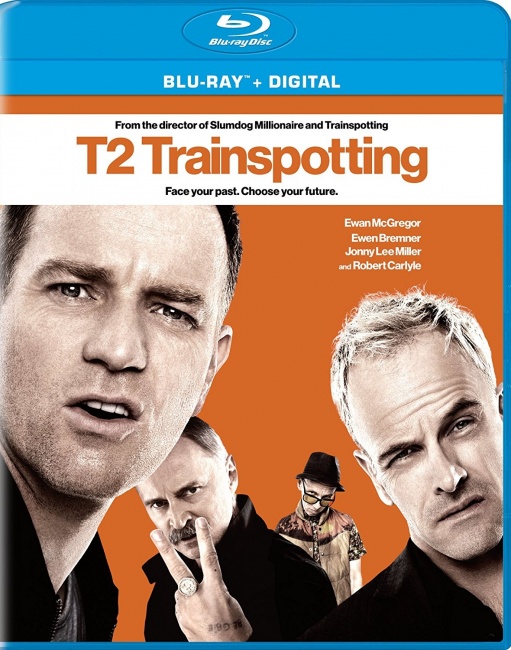 There are some better options this week including
T2: Trainspotting
(Sony, "R," 117 min., $24.95, BD $30.99, 4K $45.99), which finds director Danny Boyle and his brilliant original cast (Ewan MacGregor, Johnny Lee Miller, Robert Carlyle, and Ewen Bremner) returning to Edinburgh twenty years on for what is a surprisingly good sequel to the classic dystopian urban classic.
T2
managed to get a solid 78% positive rating on review aggregator Rotten Tomatoes, a good showing for a sequel.
James Gunn has earned considerable fame from the success of the two Guardians of the Galaxy films that he directed, but before Guardians, he was known as the director of innovative genre films like the underrated Slither. Gunn wrote The Belko Experiment (MGM, "R," 89 min., $29.98, BD $39.99), but with the success of Guardians, Gunn didn't end up directing The Belko Experiment, which was helmed by Greg McLean. Of course even Gunn's subversive sense of humor might not have worked in this bloody allegory of corporate struggle in which employees of a giant firm in Columbia are shuttered in their office tower and ordered to kill each other. The Belko Experiment was not a box office success, but its story arc has the kind of bloody rigor that will appeal to some hardcore horror fans.
TV on DVD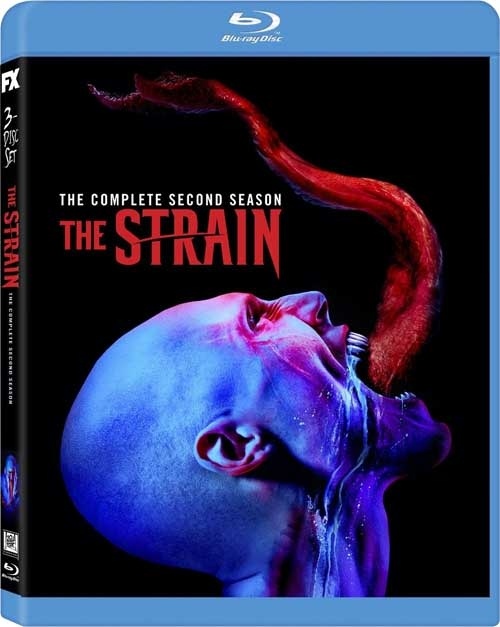 This week's top offering is Guillermo Del Toro and Chuck Hogan's
The Strain: The Complete 3rd Season
(Fox, 420 min., $39.98). With all the great TV (and streaming) series
The Strain
is often overlooked, but this medical/vampire saga is one of the best of its genre in the history of television.
The only other contemporary series due this week is Prison Break: The Event Series (Fox, 391 min., $19.98, BD $29.99), which contains the 9-episode fifth and final season that aired in April and May of this year.
The top animated TV on DVD offering is Home Movies: The Complete Series (Shout Factory, 1590 min., $59.57), which collects all 52 episodes of the cult classic animated series from Loren Bouchard (Bob's Burgers) and Brandon Small (Metalocalypse). This series was originally released in 2008, but went out of print.
The only other animated release is Bunnicula: Season 1, Part 1—Night of the Vegetable (Warner Bros., $18.94), which collects the first 20 episodes of the new series that follows the paranormal adventures of Bunnicula, a vampire rabbit, who drains the juices of various vegetables.
The top vintage release is a Blu-ray edition of one of the best TV detective series ever—The Rockford Files: The Complete Series (Mill Creek, 6120 min., BD $129.99). Other older offerings include the 1960s time-traveling comedy It's About Time: The Complete Series (Classifix, $24.98), and the likeable 1990s sitcom The Jamie Foxx Show: The Complete Third Season (Warner Archive, $29.98).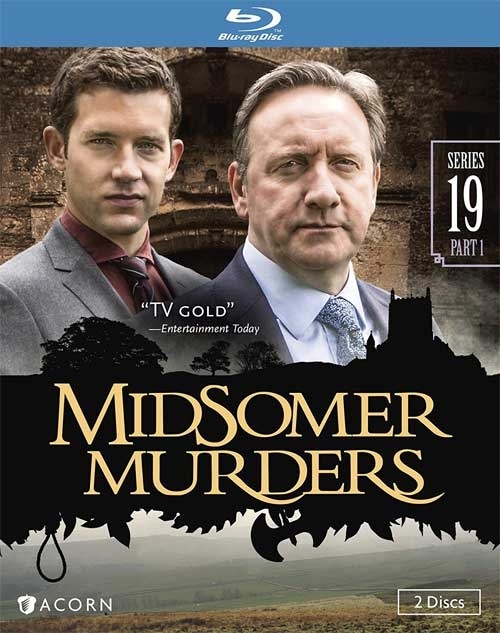 The best overseas offering this week is
Midsomer Murders: Series 19: The Village That Rose From the Dead
(Acorn Media, 353 min., $34.99, BD $34.99), which contains four feature-length intriguing English village murder cases that deftly mix copious amounts of character-driven humor with superior whodunit plots.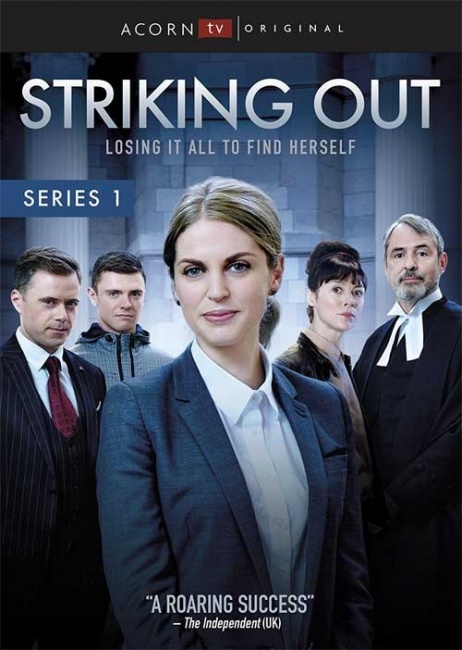 Another enjoyable offering from across the pond is
Striking Out
(Acorn Media, 214 min., $39.99), an Irish legal drama about a young lawyer who strikes out on her own as a feisty independent barrister in a series that quickly became Ireland's number one show.
Anime
With the July 4th week set to disrupt releases next week, there is a surplus of interesting offerings due this Tuesday including the second half of the second season of the popular science fiction/alien series Assassination Classroom: Season 2, Part 2 (Funimation, 300 min., BD/DVD Combo $64.98); the Sunrise-produced, 5-episode OVA Code Geass: Akito the Exiled Complete Collection (Funimation, 290 min., BD/DVD Combo $64.98), a Code Geass anime side story set in Europe during the Britannian invasion of Europe; the 2015 zombie survival saga, the School-Live! Complete Collection (Sentai Filmworks, 300 min., $59.98, BD $69.98); and the 2015 12-episode samurai-themed series based on the popular video game, Samurai Warriors: Complete Collection (Funimation, 300 min., $44.95).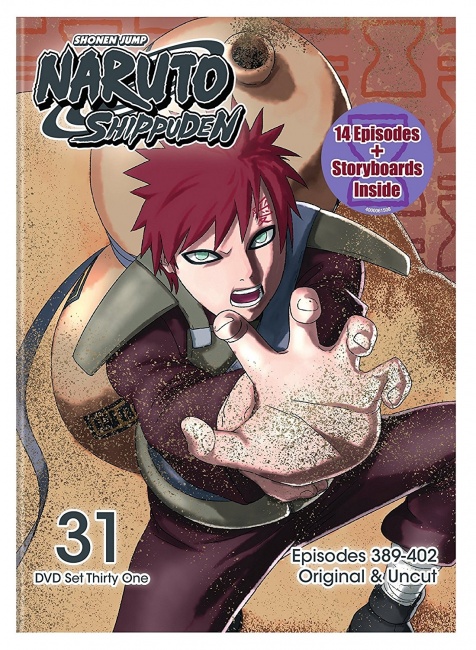 Also due on Tuesday are
Naruto Shippuden Uncut: Set 31
(Viz Media, 350 min., $39.99), which includes episodes 389-402 of the long-running anime based on Masashi Kissimoto's classic ninja manga, and the
KanColle--Kantai Collection; Complete Collection
(Funimation, 300 min., BD/DVD Combo $64.98), which is based on a Japanese browser game that uses "moe anthropomorphisms" with World War II naval worships that are portrayed as cute young girls.
Dsicotek Media continues to release interesting historical anime series in new Blu-Ray editions. This week's offerings include a new high-def edition of the 1972 Go Panda, Go (Discotek, 71 min., BD $29.95), which was created by Isao Takahata and Hayao Miyazaki before they formed Studio Ghibli; the 1980s super robot anime film GoShogun: The Time Etranger (Discotek, 90 min., $19.95, BD $29.95); the 1981 Japanese/Australian/New Zealand anime film The Sea Prince and the Fire Child (Discotek, 108 min., BD $29.95); and the 1994 martial arts video game-based Fatal Fury: The Movie (Discotek, BD $29.95).