This week's home entertainment releases include the fifth film in the popular Pirates of the Caribbean series, a moody indie "ghost" story, the latest seasons of iZombie and American Horror Story, a new edition of another science fiction series created by Gene Roddenberry, plus a new stylish gothic anime fantasy from the creators of Hellsing.
Theatrical Movies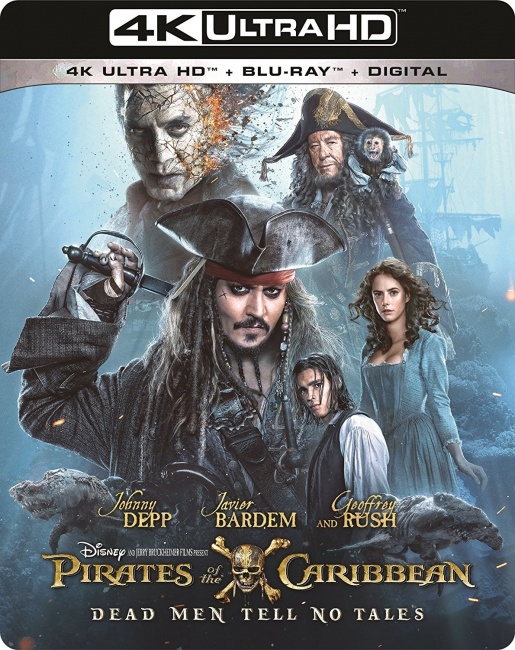 This week's major release is
Pirates of the Caribbean: Dead Men Tell No Tales
(Disney, "PG-13," 125 min., $29.99, BD $35.99, 4K $39.99), the fifth film in the
POC
series and by far the least successful in the North American market, though it did manage to make $172.6 million here in North America and almost four times that much overseas, where tolerance for Johnny Depp's mannered performance as Captain Jack Sparrow is evidently much greater. A well-deserved case of 'sequelitis' held down domestic grosses, and unless you are a real fan of the
POC
series, don't bother with this one.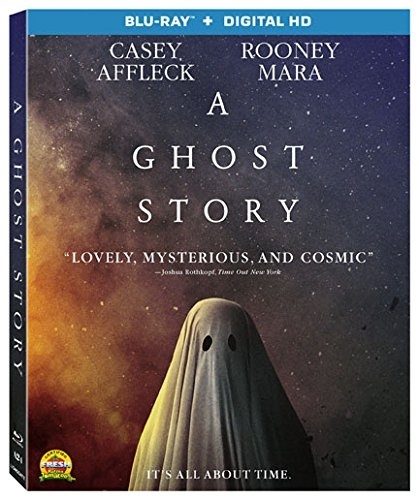 David Lowery's
A Ghost Story
(Lionsgate, "R," 92 min., $19.98, BD $24.98) is a supernatural drama, not a horror movie. Casey Affleck and Rooney Mara give strong performances in this moody atmospheric film that the critics, who gave the film a strong 92% positive rating on Rotten Tomatoes, liked better than audiences (the film earned just $1.9 million). But those who like indie productions with supernatural overtones might just want to check out this
Ghost Story
.
Critics found Colin Treverow's The Book of Henry (Universal, "PG-13," 210 min., $29.98, BD $34.98) hopelessly maudlin, giving it just a 22% positive rating on Rotten Tomatoes, and it was a definite box office flop, earning just $4.4 million against a $10 million production cost, but there are some strong performances in this wildly uneven family drama that doesn't manage to be nearly as convincingly quirky and eccentric as it should have been.
Also failing to measure up to its subject matter is Churchill (Sony, "PG," 105 min., $25.99, BD $30.99), which wastes a solid performance by actor Brian Cox.
TV on DVD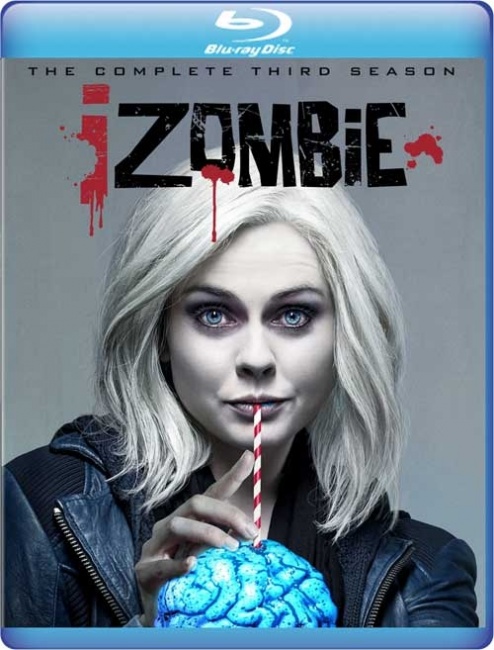 This week's top geek release is
iZombie: The Complete 3rd Season
(Warner Bros., 572 min., $24.98, BD $39.99). Created by Rob Thomas,
iZombie,
which is loosely based on the Vertigo comic book series, deftly mixes comedy and satire with elements of a police procedural and a novel take on a less-than-apocalyptic zombie event. Though like other CW network shows
iZombie
has a likeable cast of talented young actors actors led by Rose McIver, who gets to demonstrate her range every week since her character (the aptly-named "Liv Moore") is an unwilling zombie who takes on the characteristics of the person whose brain she is consuming.
Other shows of major interest include the latest season of the always fascinating American Horror Story—The Complete 6th Season: Roanoke (Fox, 450 min, $39.98, BD $44.98); the gritty, action-packed Vikings: Season 4, Part 2 (Fox, $38.98, BD $49.99); the crackling Netflix political drama starring Kevin Spacey, House of Cards: The Complete 5th Season (Sony, $45.99, BD $55.99); the AMC western drama The Son: The Complete 1st Season (Lionsgate, 433 min., $29.98); and the Epix premium channel espionage series Berlin Station: Season 1 (Paramount, 531 min., $29.99).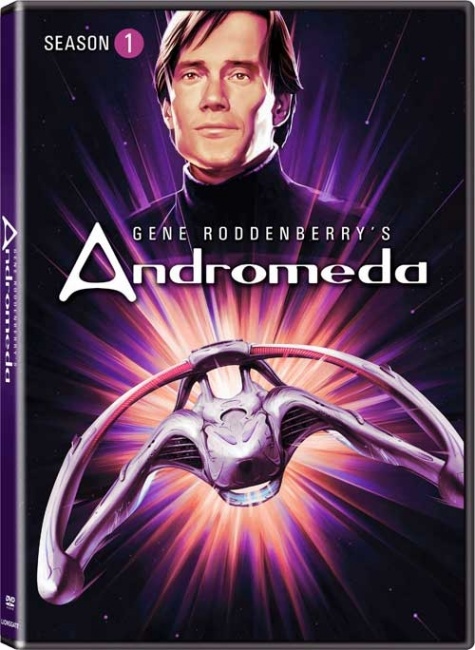 Created by Gene Roddenberry, the
Andromeda
series ran from 2000 to 2005 and was previously released by ADV, but now it will be available again starting with
Andromeda: Season 1
(Lionsgate, 946 min., $19.98), and with the recent revival of Roddenberry's
Star Trek
both on the big screen and on TV, it is interesting to take a look at another "universe" that Roddenberry conceived.
This week's only animated TV release is the single-disc My Little Pony: Friendship Is Magic—Holiday Hearts (Shout Factory, 132 min., $114.98).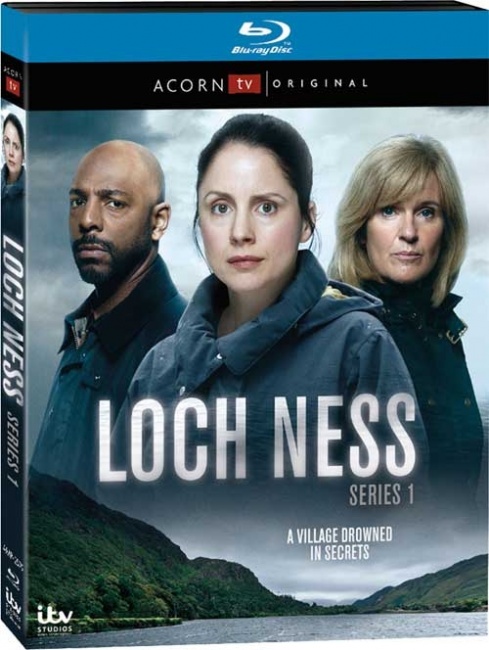 This week's top overseas offering is
Loch Ness: Series 1
(Acorn Media, 268 min., $49.98, BD $49.98). Also known as
The Loch
, this six-part crime drama is a riveting police procedural set in the absolutely beautiful and atmospheric Scottish countryside. For those who enjoy costume dramas this week's other UK offering is
Sharpe: The Complete Season 2
(BBC, 312 min., $24.98), which includes 3 feature-length episodes set in Spain during the Napoleonic Wars, starring the estimable action hero Sean Bean, and based on the novels by Bernard Cornwell.
Anime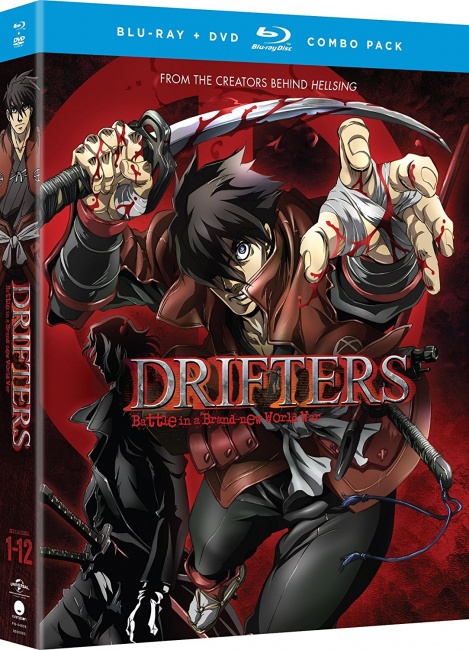 Those who enjoyed the stylish
Hellsing
manga and anime should definitely check out
Drifters: The Complete Series
(Funimation, "TV-MA," 300 min., BD/DVD Combo $64.98), which is based on a new manga series by
Hellsing
creator Kouta Hirano. This action-packed alternate history fantasy saga is set in a world in which magicians have summoned forth some of history's greatest warriors from different eras and continents (samurai Shimazu Toyohisa, Hannibal, Scipio Africanus, Butch Cassidy) to work together to save this fantasy world from destructive forces.
This week's releases include the video game-based Danganronpa 3: The End of Hope's Peak High School—Despair Arc (Funimation, "TV-MA," 300 min., BD/DVD Combo $64.98) and its companion, Danganronpa 3: The End of Hope's Peak High School—Future Arc (Funimation, "TV-MA," 300 min., BD/DVD Combo $64.98), which together include all 24 episodes of the 2016 anime series from Lerche that is based on the Spike Chunsoft mystery games. The Future Arc features a storyline that serves as a conclusion to the "Hope's Peak Academy" storyline from the games, while the Despair Arc serves as a prequel to the two main Danganronpa video games.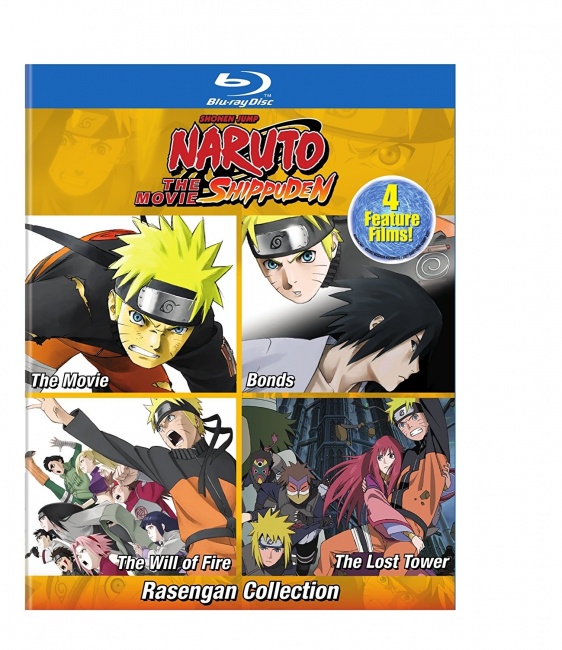 For those who love
Naruto
, this week's top release is probably
Naruto Shippuden: The Movie Rasengan Collection
(Viz Media, $24.98, BD $29.98), which contains four previously released
Naruto
movies including
Naruto Shippuden: The Movie, Naruto Shippuden: The Movie Bonds, Naruto Shippuden: The Movie—The Will of Fire
, and
Naruto Shippuden: The Movie—The Lost Tower
.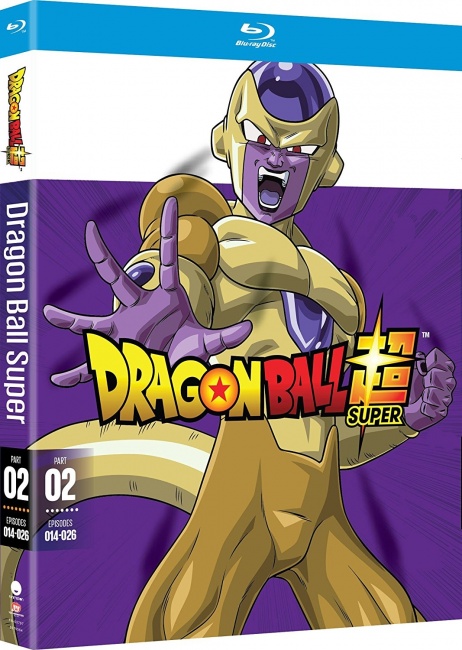 For
Dragon Ball
fans there is
Dragon Ball Super: Part 2
(Funimation, "TV-PG," 325 min., $39.98, BD $44.98), which contains 13 more episodes of the first new
Dragon Ball
saga in 18 years.
Dragon Ball
creator Akira Toriyama wrote the overall storyline for the new DB series, which is produced by Toei.
This week's lone "subtitles only" release is the Golden Time: Complete Collection (Sentai Filmworks, 600 min., BD $79.98), which collects all 24 episodes of the 2013-2014 J.C. Staff romantic comedy series that was previously released here in two parts in 2015.