This week's home entertainment releases include Denis Villeneuve's cinematic science fiction tone poem Blade Runner 2049, the only one of 2017's many successful horror films that was written by a comic book scribe, a fascinating animated Vincent Van Gogh biopic fully painted in the fevered style of the artist, the key "turning point" season of Breaking Bad spin-off Better Call Saul, and a new anime adaptation of Kentaro Miura's bloody Berserk manga.

Theatrical Movies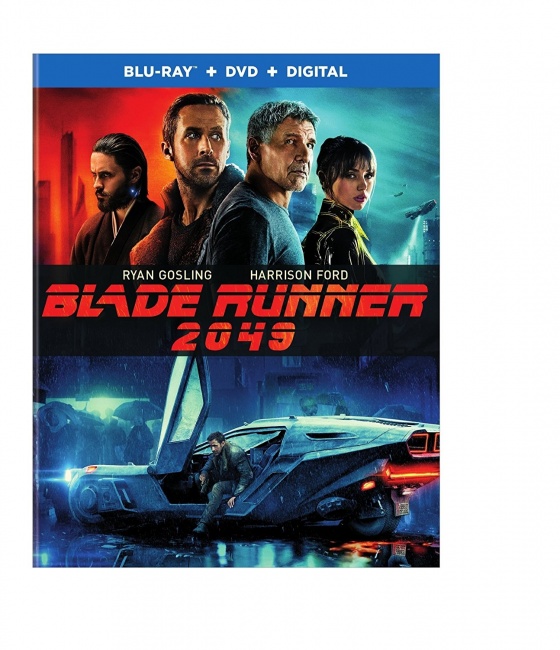 This week's top release is Denis Villeneuve's
Blade Runner 2049
(Warner Bros., "R," 163 min., $29.98, BD $35.99, 4K $44.95), the sequel to Ridley Scott's atmospheric original.
Blade Runner 2049
was one of Warner Bros.' major flops last summer, but serious science fiction movie fans will have to see this film, and watching it at home has certain benefits, especially with the film's nearly 3 hour running time. The reason a lot of folks (like this reviewer) like science fiction is the creation of an immersive world (whether on the page or on the screen), and like Ridley Scott's original, Villeneuve's sequel does just that thanks to consistently strong visuals.
Blade Runner 2049
is more like a tone poem than a traditional space opera, and there is nothing wrong with that—just don't expect a fast-paced action movie with rayguns instead of Glocks.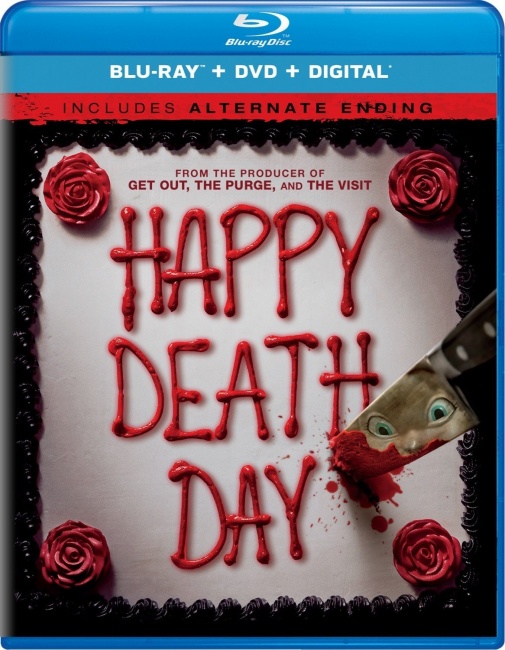 For horror movie fans there is
Happy Death Day
(Universal, "PG-13," 194 min., $29.98, BD $34.98), a slasher movie that is sort of
Groundhog Day
meets
Scream.
Veteran comic book writer Scott Lobdell (
Uncanny X-Men, Generation
X) came up with the "high concept" for the film, and then wrote the screenplay for
Happy Death Day
, which earned over $115 million versus a cost of less than $5 million.
In spite of strong source material (a novel by Norwegian Noir maestro Jo Nesbo), and a cast that includes Michael Fassbender, J.K. Simmons, Val Kilmer, Rebecca Ferguson, and Chloe Sevigny,
The Snowman
(Universal, "R," 240 min., $29.98, $34.98) is a disjointed mess that has a rating of just 7% positive on review aggregator Rotten Tomatoes. Skip the movie and read the book instead.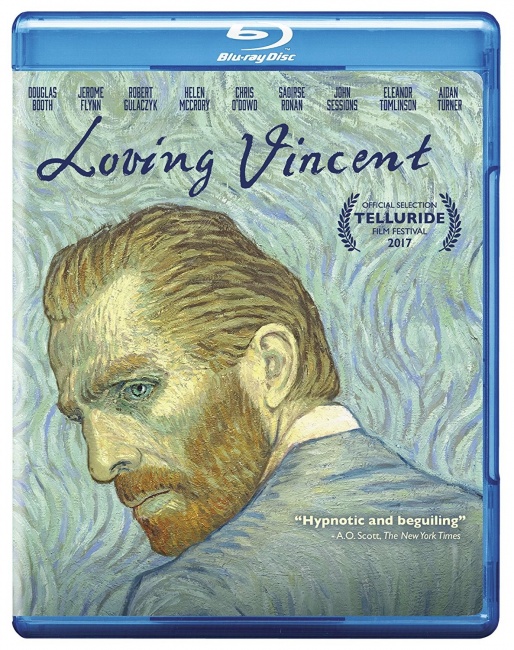 This week's most intriguing release is the animated biographical film
Loving Vincent
(Cinedigm, "PG-13," 95 min., $19.97, BD $24.98), the world's first fully (oil) painted animated feature. 125 artists created 65,000 frames, each an oil painting on canvas done in Van Gogh's style, and together they make up an animated biography of one of the most important and influential artists of the late nineteenth Century.
TV on DVD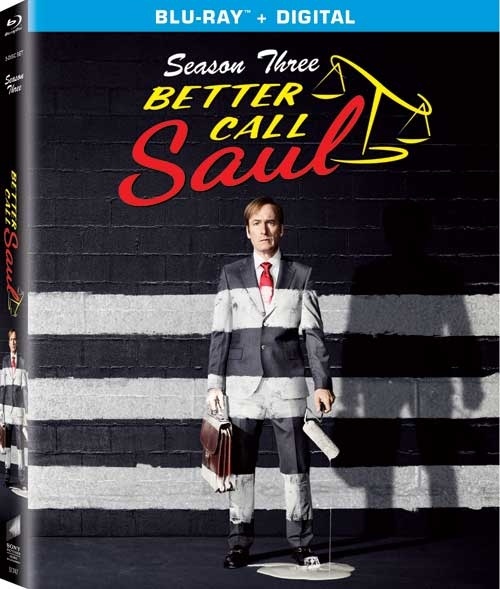 This week's top two releases are the Bob Odenkirk-starring Breaking Bad spin-off
Better Call Saul: Season 3
(Sony, 498 min., $35.99, BD $45.99), a crucial 10-episode look at the forces that turned lawyer Jimmy McGill into
Breaking Bad's
scheming shyster Saul Goodman; and
Outlander: Season 1
(Sony, 993 min., $35.99, BD $38.99), which is now available in a complete season set that includes all 16 first season episode of the Starz series based on Diana Gabaldon's series of time-traveling novels about a World War II nurse who is transported back to Scotland in 1743 in this delicious mix of historical fiction, sci-fi, and romance.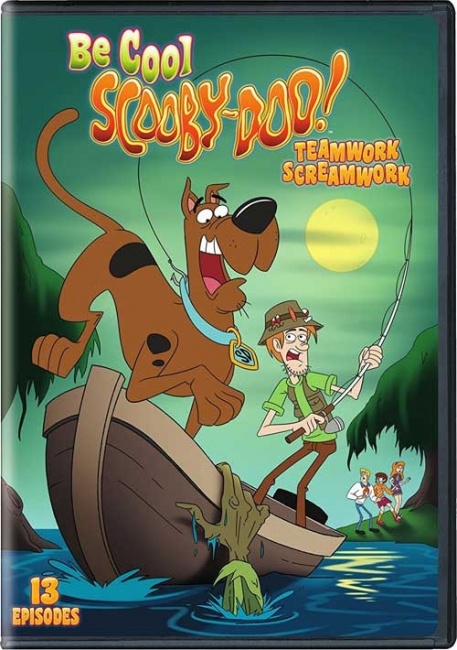 Animated TV on DVD offerings include
Be Cool, Scooby-Doo! Season 1: Part 2
(Warner Bros., 286 min., $18.94), which includes 13 more episodes of the all-new
Scooby-Doo!
animated series from Warner Bros. Animation;
Horseland: The Complete Series
(Mill Creek, 827 min., $19.98), which contains all 39 episodes of the DIC horse-riding series that aired from 2006-2009; and
Street Sharks: The Complete Series
(Mill Creek, 866 min., $19.98), which includes all 40 episodes of the DIC series that aired in the 1990s and was created to sell a toy line from Mattel.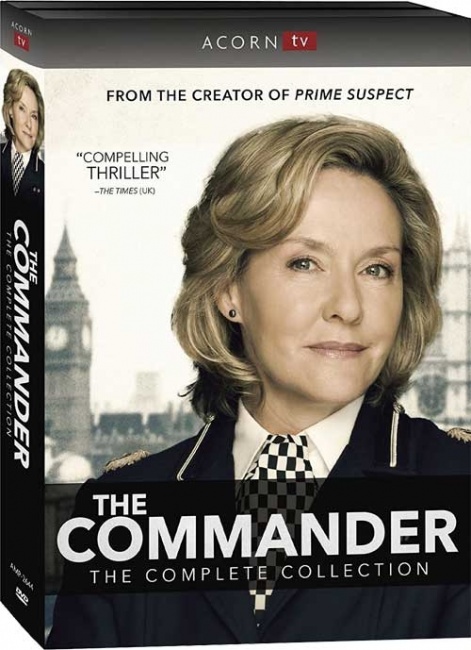 This week's overseas offerings include
The Commander: The Complete Series
(Acorn Media, 981 min., $59.99), a seven-disc set that includes all 5 series of the 2003-2008 ITV show (each of which has been previously released individually) that featured Amanda Burton as the Commander of an elite murder squad in London; and
The Doctor Blake Mysteries: Season 4
(BBC, 480 min., $35.99), an Australian series set in the early 1960s in the gold rush city of Ballarat.
Anime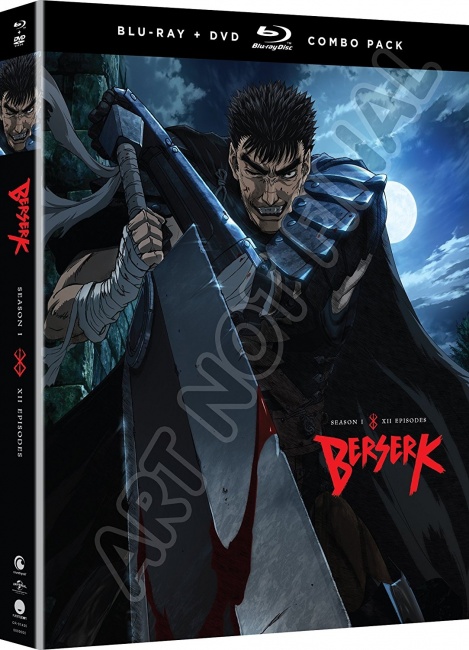 This week's releases include
Berserk: Season One
(Funimation, "TV-MA," 300 min., BD/DVD Combo $64.98, Ltd. Ed. $84.98), which includes episodes 1-12 of the 2016 CGI anime series from Studio Gemba that is based on Kentaro Miura's bloody samurai manga (published here by Dark Horse). This reviewer's taste runs to traditional cel anime rather than CGI efforts like this, but Miura's strong storytelling skills come through in this series, which he supervised. The Limited Edition comes in a rigid chipboard box that features Japanese cover art plus a four-panel digipak featuring a spread of character art.
Also of interest are
Kabaneri of the Iron Fortress: The Complete Series
(Funimation, "TV-MA," 300 min., BD/DVD Combo $64.98. Ltd. Ed. $84.98), a post-apocalyptic/steampunk/zombie epic produced by Wit Studio in 2016 with a Limited Edition that includes a 40-page art book; and
Morose Mononokean: The Complete Series
(Funimation, "TV-PG," 325 min., BD/DVD Combo $64.98), a 13-episode 2016 series from Studio Pierrot that is based on the supernatural comedy manga by Kiri Wazawa.