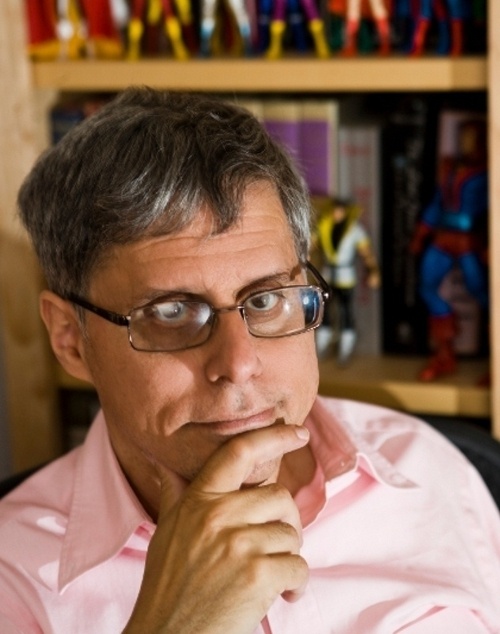 The release of
Mine!
, a graphic anthology in support of Planned Parenthood, brought to mind the subject of benefit books, and who benefits. The answers are, perhaps, not obvious.
It's true that the designated organization or charity benefits from these projects. I haven't seen an announcement about the amounts raised for Planned Parenthood from
Mine!
, but I was very proud of the several hundred thousand dollars we raised for a group of relevant charities from the
9-11
benefit book I edited for DC years ago. I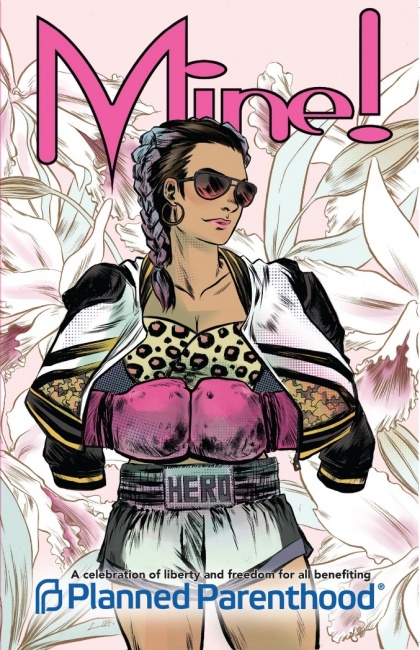 hope
Mine!
does as well, cheerfully admitting my prejudice in favor of Planned Parenthood on three levels: the importance of the work they've been doing for years, the challenges they face in the current political climate, and their good taste in having my daughter as one of their executives.
But it's not only the designated recipient who benefits. These projects have a way of spreading their benefit through the whole food chain of comics folks.
On an economic level, comic shops benefit because these projects generate sales to people who might not otherwise be dropping extra cash into the till. Typically, publishers and often the distributors agree to donate their share of receipts from these benefit books, but retailers are free to keep the cash or make individual donations as they see fit. Benefit books are also terrific event catalysts, drawing new folks into the stores. My local New York shop had a very successful event with
Mine!
, and I know others are happening as well.
Creative people benefit as well. While many choose to donate their fees/royalties, some are not in a position to do so and find the modest extra cash helpful. More importantly, though, there are relatively few anthologies published these days in which comics folks can practice their craft, doing the challenging task of making a meaningful story in a handful of pages. The editor(s) can be in a winning position too; I was thrilled on that
9-11
project to have the chance to work with some legendary creators who I'd never had the chance to edit in my youth (Michael Moorcock, Stan Lee, Marie Severin and Sam Glanzman to name a few) or who had risen to prominence after I stopped editing (a long list, led by Neil Gaiman and Mo Willems).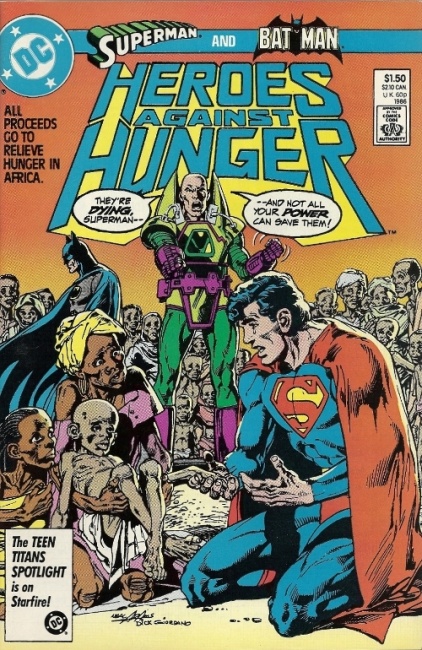 But most of all, perhaps, it's the fans who benefit. I can tell the passion these books have evoked by the frequency that they come to me for autographing at conventions. Copies of
Heroes Against Hunger
, their newsprint graying and fading after three decades, show up way out of proportion to the audience they originally attracted. And the issue of
World's Finest
honoring the passing of Sam Loeb may be the single comic I've signed most often, even surpassing the Great Darkness issues of
Legion of Super-Heroes.
Maybe it's because these issues have a scavenger hunt aspect, allowing fans to hunt down so many signatures of creative folks, but I think part of it is the buyers felt especially good about their purchases because of the causes they were supporting.
I'm not here to push any one cause (though I'll reiterate that Planned Parenthood is a really, really good organization doing important work for women's health), but let me leave you by encouraging retailers to support these kinds of projects, and to invent their own pro-social days. What's formally known as "cause-related marketing" is an effective tool, and creating a day when a portion of sales go to a worthy cause (literacy was the pet one of Jim Galton, the Marvel President who passed away last year, landmine awareness and women's empowerment both high on the list of Jenette Kahn's causes) can boost sales and create a happier, better world. You can even be sneaky, and make it a special sales period where a portion of every sale goes to fund graphic novels for the local library... keeping all the funds in your retail cash register, while doing good.
So, think about who benefits… and do some good to spread the good around.
The opinions expressed in this column are solely those of the writer, and do not necessarily reflect the views of the editorial staff of ICv2.com.