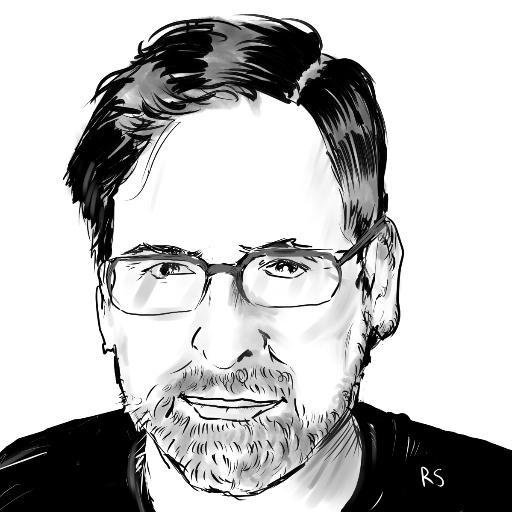 This week, we're all in a holding pattern until
Black Panther
arrives and either lives up to the enormous expectations that have grown up around it, or for some reason fails to do so. Either will be big news, and so will the box office take, now
projected at about $165 million
for the opening weekend.
In the meantime, it's a good time to clear out my inbox of stuff that's accumulated over the past weeks or months.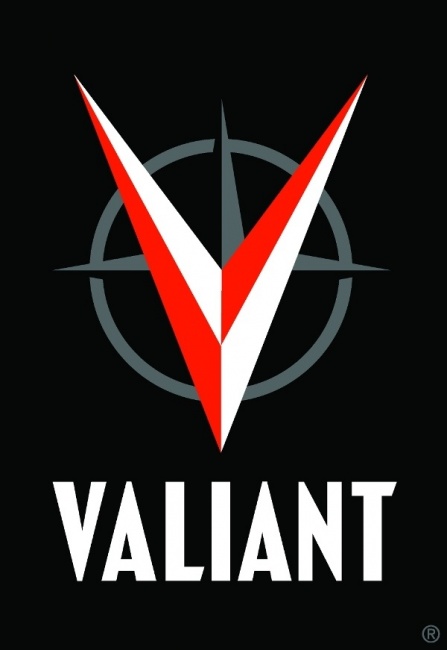 Interesting Times at Valiant.
You may have seen last week that Valiant Entertainment was bought out and the three principle names associated with the company since its relaunch – CEO Peter Cuneo, COO Gavin Cuneo, and Chief Creative Officer and public face of the company Dinesh Shamdasani – were all sent packing. What's interesting about the deal is that Valiant wasn't acquired by an outside entity. Instead, DMG chairman Dan Mintz, who already owned a controlling share of the company, consolidated his stake.
There are a couple of reasons why this might have happened.
Over at Forbes, I speculated
that this could involve Mintz's very strong relationship with the entertainment industry in China. Mintz has long been a big player in the Chinese market. His roots there go back to the early 1990s, when it really took foresight and fortitude to invest heavily in such a volatile economy, where the all-powerful government harbored deep suspicion of outsiders. Needless to say, the bet paid off. And China would be a fine market for Valiant, where audiences don't necessarily have a nostalgic preference for one set of American-created costumed heroes over another.
After the story was published, I received an advisory claiming this was not really about China; that it was mostly about the domestic market. If that is actually the case and not PR spin, then there are a couple of other reasons to make a move like this when you already have effective control of a company.
One possibility is that a payday is (finally) coming and you want to clear the decks so you don't have to split the proceeds. We know that Valiant has been pursuing an aggressive big media strategy, with various film projects and TV projects in the pipeline. Maybe there is some big news on that front. But the record of non-Marvel superheroes has been pretty spotty. Even a well-done
Bloodshot
movie is no slam dunk.
Another possibility is that the private money behind the company is planning an exit – either an acquisition or an IPO. In that case, it's good business for DMG to move the minority owners out before the exit comes if the company bylaws allow it, even if it's a cold way to treat people who built the company. That said, does Valiant look like a company ready for an IPO?
Finally, it could be that Mintz lost patience with the leadership team's strategy and hit the eject button. But if that were the case, as the controlling partner, he could conceivably have removed them from management without increasing his equity position, unless something in their agreement required it.
It is unclear how any of this affects Valiant's short-term publishing strategy or the warm relationship the company has built up with many retailers over the past few years. It is definitely worth watching to see when the next coin drops.
Rough Sales Month for Marvel.
ICv2 just posted its sales charts for January (see "
Top 300 Comics--January 2018
"), showing continued malaise for the direct market as a whole, but particular bad news for Marvel. Not only did the House of Ideas place only three titles in the top 10, losing the top four slots to DC, but they were also surpassed by
The Walking Dead
#175, checking in at the five spot with over 82K units sold. That was about 2000 more than
Avengers #675
, Marvel's top-seller at 79,946 copies.
After that, Marvel and DC go tit-for-tat down the thick middle of the list. Marvel's
Amazing Spider-Man: Renew Your Vows #15
, #109 on the top 300, is the last book to sell more than 20,000 copies. Spots 171 on down are all less than 10,000. By contrast, only two titles on the list,
Doomsday Clock #3
and
Dark Knights Metal #5
, both from DC, sold over 100,000 copies.
In statistics, we'd call a bottom-heavy distribution like that a "long tail." In a retail environment where stores have limited dollars to stock shelf copies every month, the big clump of anemic-selling books in the middle of this chart looks more like a death spiral.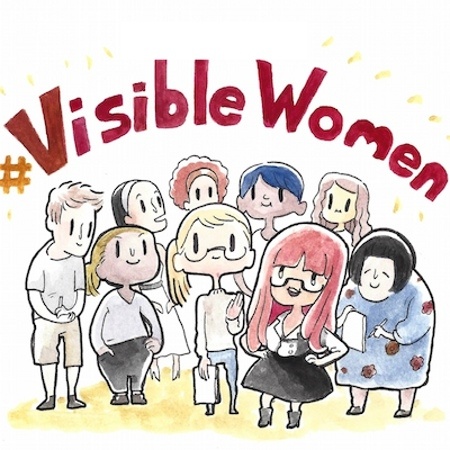 Stand up and be counted.
Back in 2016, Kelly Sue DeConnick promoted the hashtag #VisibleWomen as a way for female creators around the world to showcase their work and serve as an implicit rebuke to the argument that "we'd hire more woman comic-makers if we could find them." It comes back around every so often and it's trending again today. If you like great art and want to discover some amazing talent from around the world, this is a good way to brighten up your day.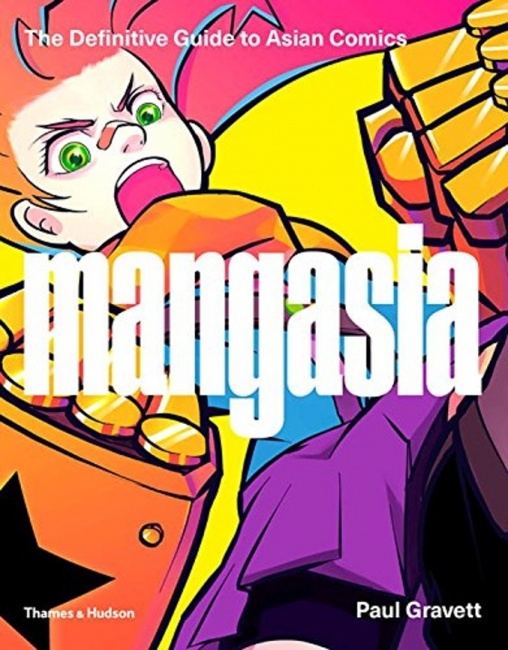 On the review pile… the ultimate guide to Asian comics.
A few weeks ago, I landed a copy of
Mangasia
(Thames & Hudson, 2018) a magnificent new book on Asian comics from art and comics scholar extraordinaire Paul Gravett.
Mangasia
not only covers important manga centers like Japan and South Korea, but offers examples from 19 Asian countries including Bangladesh, Cambodia, North Korea and the more western-style comics of the Philippines.
For folks like me who know only the basics about Asian comics, each of its 300+ pages is crammed with essential information and beautiful images that make me want to discover more about these works and their creators. I'd venture that even experts will find this volume indispensable.
That's about all for me. See you in Wakanda!
The opinions expressed in this column are solely those of the writer, and do not necessarily reflect the views of the editorial staff of ICv2.com.