This week's home entertainment releases include Taika Waititi's fun-loving Thor: Ragnarok, Greta Gerwig's critically acclaimed slice-of-life drama Lady Bird, an underrated holiday film, the first season of Donald Glover's innovative Atlanta TV series, and two fascinating documentaries, one from the BBC and another from pioneering female director Agnes Varda.
Theatrical Films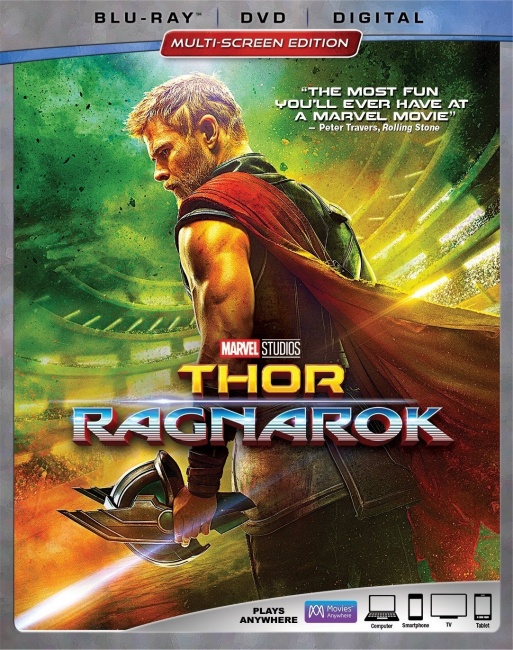 This week's top release is Taika Waititi's
Thor: Ragnarok
(Disney, "PG-13," 130 min., $29.98, BD $34.98, 4K 39.99), which earned $313 million at the North American box office. Marvel Studios took a chance on the New Zealand-born director Waititi, and he delivered a lighthearted superhero romp that is just a lot of fun
. Ragnarok
was the third
Thor
film so it was time for a new approach and Waititi delivered just that and most importantly didn't do any apparent damage to the franchise in the process. In particular Chris Hemsworth benefited from Waititi's direction, appearing completely at ease in the central role, and showing a surprisingly deft comic touch.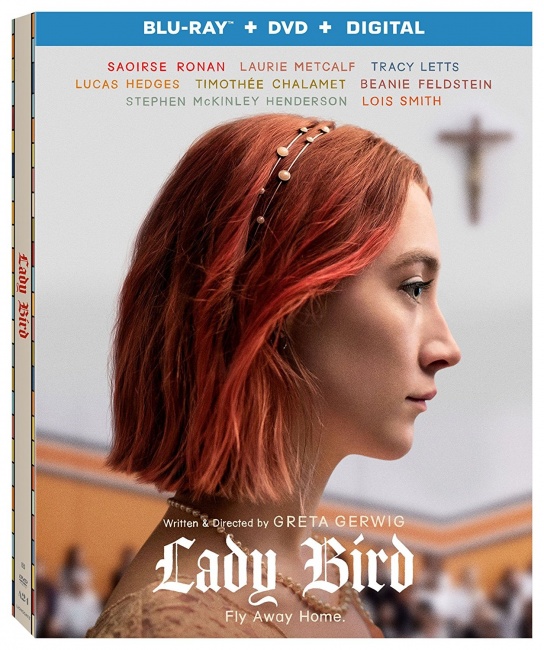 Greta Gerwig's indie coming-of-age, slice-of-life drama
Lady Bird
(Lionsgate, "R," 93 min., $29.95, BD $39.99) features brilliant performances from Saorise Ronan and Laurie Metcalf, who lay bare some of the endless complications in a mother/daughter relationship
. Lady Bird
has a stellar 99% positive rating on review aggregator Rotten Tomatoes, and received five Academy Award nominations. While the actual plot of
Lady Bird
might be thin, that is hardly the point in an extended character study like this.
In The Man Who Invented Christmas (Universal, "PG," 105 min., $29.98, BD $34.98) Dan Stevens plays Charles Dickens in a holiday-themed revisionist tale of how the great nineteenth Century writer created A Christmas Carol. While this film didn't do well at the North American box office, earning just $5.7 million, this is actually one of the better holiday movies of recent years, and will perhaps be shown and seen at Christmas time for years to come.
Also due on Tuesday is Woody Allen's 2017 film Wonder Wheel (Universal, "PG-13," $19.98, BD $22.98), a period piece that takes place in the 1950s on Coney Island. As is typical with Allen's movies, Wonder Wheel has a great cast that includes Kate Winslet, Juno Temple, Justin Timberlake, and Jim Belushi, but the film could only manage a lowly 31% positive rating on Rotten Tomatoes, and earned just $1.4 million at the box office.
The best documentary out this week is Faces Places (Cohen Media, "PG," 89 min., $25.99, BD $30.99), a film by veteran New Wave filmmaker Agnes Varda and the photographer JR, who travel across France and create large portraits of people they encounter. With all the positive news surrounding female filmmakers like Greta Gerwig (Lady Bird) and Patty Jenkins (Wonder Woman), it's also good to pay homage to the pioneers like Agnes Varda, whose work is underseen and underappreciated.
TV on DVD
This week's top releases include Don Glover's slice-of-life comedy drama
Atlanta: The Complete 1st Season
(Fox, 220 min., DVD-R, $29.95); the hard-hitting legal drama and spin-off of
The Good Wife
,
The Good Fight: Season 1
(Paramount, 491 min., $33.99); and the latest collection of caustic comedy from Larry David,
Curb Your Enthusiasm: Season 9
(HBO, 317 min., $19.98).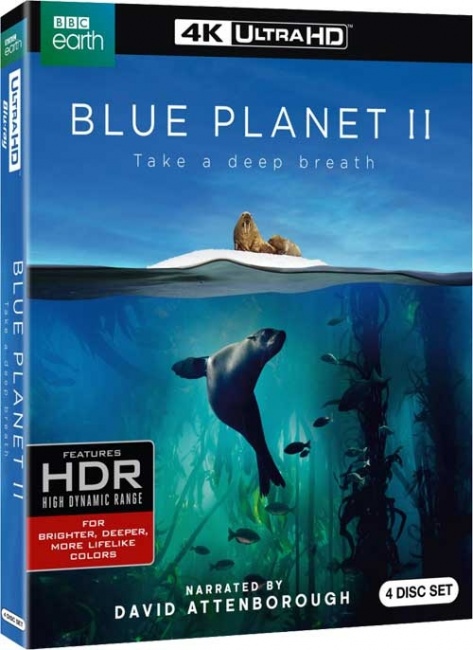 We don't usually bother with TV documentaries here, but the BBC's
Blue Planet II
(BBC, 300 min., $35.99, BD $44.99, 4K $59.95) is so visually stunning that it has to be recommended—but make sure to spring for the Blu-ray, or if your equipment allows, the 4K, this series demands the highest definition.
The only vintage TV release is the vintage 1970s sketch comedy Rowan & Martin's Laugh-In: The Complete 3rd Season (Time-Life, $29.95).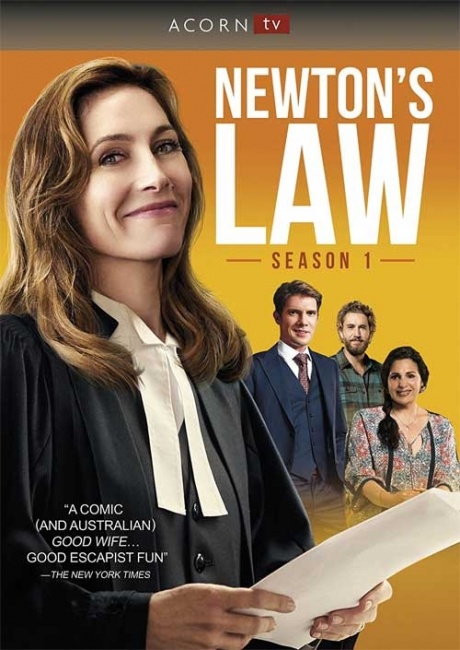 This week's sole foreign TV entry is the delightful legal comedy/drama from Australia
, Newton's Law: Season 1
(Acorn Media, 442 min., $49.99). Produced by the same crew responsible for Miss Fisher's Murder Mysteries,
Newton's Law
is a quirky comedy that manages to be quite charming.
Anime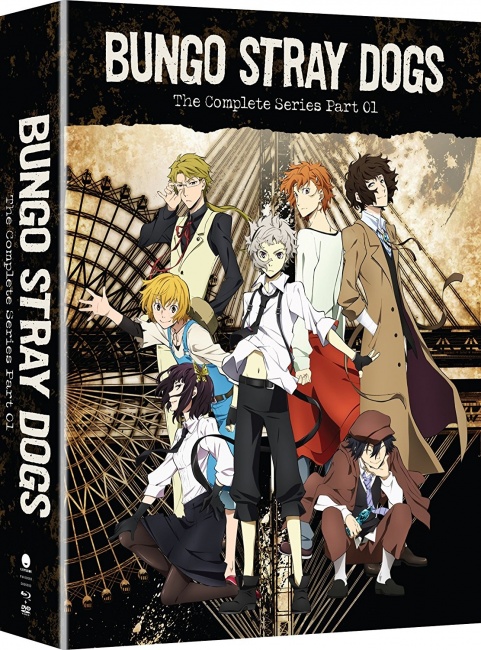 This week's releases include the interesting
Bungo Stray Dogs: Season 1
(Funimation, "TV-14," 300 min., BD/DVD Combo $64.95, Ltd. Ed. $84.98), which collects the first 12 episodes of the 2016 Bones adaptation of Kafka Asagiri's supernatural action mystery manga, which features a bevy of characters with superpowers, many of whom are named after famous literary figures (Mark Twain, Feodor Dostoevsky. H.P. Lovecraft, etc.). The
Limited Edition
comes in a collector's box and includes an art book as well as a set of premium author bookmarks with special art work.
For Fairy Tail fans there is the Fairy Tail: Dragon Cry (Funimation, 85 min., $29.98, BD/DVD Combo $34.98), the 2017 anime movie based on Hiro Mashima's popular manga series. This movie, which Funimation released theatrically last August, takes place between the next-to-the-last and the final story arc of the manga.
But that's not all the Fairy Tail releases, Fairy Tail Zero: Season 8 (Funimation, 300 min., BD/DVD Combo $54.98), which collects a 12-episode "prequel" to the Fairy Tail saga that aired in 2016.
Also out on Tuesday are the shojo-based romantic comedy Kiss Him, Not Me: The Complete Series (Funimation, "TV-14," 300 min., BD/DVD Combo $64.98), a reverse harem saga produced by Brain's Base that aired in 2016; and the always interesting (to this reviewer anyway) adaptation of the Edogawa Rampo's Boys' Detective Club, Trickster: Part 2 (Funimation, "TV-14," 300 min., BD/DVD Combo $64.98); and the Girlish Number: Complete Collection (Sentai Filmworks, "TV-14," 300 min., BD $59.98), which collects the 12-episode 2016 series from Diomedia an inside the industry saga about a voice actress's struggles to make a career.