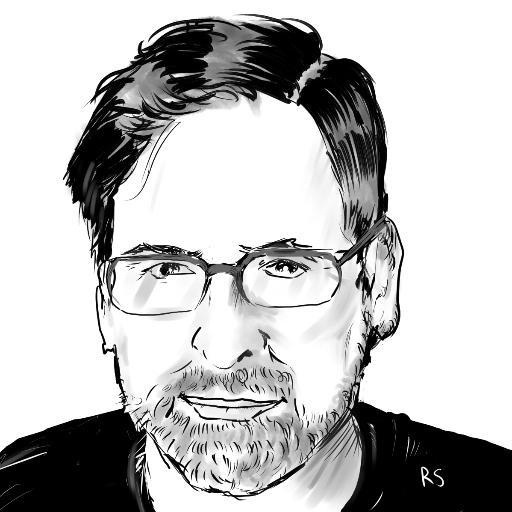 San Diego Comic-Con is… not ideal as a place to do business. But for many industry professionals, the only thing worse than going to SDCC is not going. While most of the productive discussions take place behind closed doors in private meetings or over the bar in the evening, the show offers some good panels and events among its 2,200 hours of programming that's geared to professionals. Here are a few of the ones that I have circled.
How to Get Press Attention
(Thursday 10:30am, Room 8). Rik Offenberger moderates this mainstay program where small publishers and creative professionals swap tips with members of the press, including yours truly, on how to get coverage for independent projects. Expect a lot of different perspectives and tips from this large group of panelists.
In a similar vein is the popular
Comics PR and Marketing 101
(Thursday, 6:30, room 8), where comiXology's high-energy minister of propaganda Chip Mosher leads a conversation with Elisa Charretier, C. Spike Trotman, Hope Nicholson, Richard Starkings and Abigail Jill Harding on the ins and outs of promoting self-published and crowdfunded work.
Friday morning, PW's Calvin Reid explores
The Ethics and Evolution of Crowdfunding
(Friday, 11am, Room 28DE) with a wide-ranging group including publisher Josh O'Neil (Beehive Books), creator Kei McDonald, attorney Jeff Trexler, and Kickstarter's own Camilla Zhang. This looks like an interesting opportunity to hear from the leading crowdfunding platform about some of the issues and opportunities faced by creators and fans.
At noon in Grand 1-2 at the Marriot, Tony Kim, the geek culture fashion entrepreneur behind The Hero Within (and winner at last year's Pop Culture Shark Tank panel!) talks about
How to Build a Geek Brand (and Get Paid).
This looks like a good one for fans interested in turning their passion into a business, but a strong group including writer Chris Gore, cosplayer Ani-Mia, author Genese Davis and YouTuber Andre Meadows brings a next-generation perspective to social marketing and brand-building.
Making a Living Off Your Art
(Friday, 7:30, Room 8) offers business advice for creative professionals. Arts advocate and podcaster Johnny Kolasinski moderates a panel representing different branches of the arts, including concept artist/painter Lee Kohse, voice actor Jon Baily, writer Brendan Hay, art curator Doug Dreier and educator Sean Glumace.
The whole "Comic Book Law School" programming track is worthwhile for legal eagles, but this session on
Beyond Trademarks and Copyrights
(Saturday, 10:30, room 11) looks particularly interesting. Attorneys and law professors Michael Lovitz, David Branfman, Larry Zerner, David Lizerbram and Marc Greenberg talk about privacy and publicity, fandom, fair use, and the legal ins-and-outs of fan fiction. If you're a member of the California bar, attendance at these panels earns you MCLE credits.
Aspiring executives in the geek culture industry might want to look in on
Level Up: Be a Nerd Boss
(Saturday, 3pm, Grand 1-2 Marriot). Successful businessfolk Jaimie Cordero (CEO, Espionage Cosmetics), Allison Cimino (RockLove Jewelry), Jazzyn Stone (Bombshelter) and Jordan Ellis (The Sartorial Geek) discuss strategies, tips and life-hacks to manage a business in nerd-space. Mandie Roman moderates.
It sounds like the
IP in Board Games Panel
(Saturday, 6:30 pm, Room 5AB) isn't playing around. DJ Helsing's Chris Castagnetto and B&B Games studios are hosting this discussion of how to use IP in game design and testing.
If you happen to be conscious first thing on Sunday, an eclectic panel including Travis McElroy, Tomi Adeyemi, Cen Blacker, Jaimie Cordero, Jazzyn Stone and the voice of animated Wonder Woman Susan Eisnerberg talk about
How to be a Nerd for a Living: Breaking into Careers in Geek Culture
(10am, Grand 1-2, Marriott). Wendy Buske moderates.
Finally, I always wrap up my Comic-Con by attending
The Culture of Comic-Con: Field Studies of Fans and Marketing
(Sunday 2:30, room 26AB). This is actually part of the Comic Arts Conference, the academic track for scholars and educators. Professor Matthew Smith of Radford University presents a series of ethnography studies conducted at the convention by a group of graduate and undergraduate students, most of whom are coming to SDCC for the first time. Some of the results have interesting implications for business professionals.
And me? Well, after years of doing panels on business and trade stuff, this year I'm actually talking about comics! I'll be exploring the rise of comic art in museums and galleries with Emil Ferris, Annie Nocenti, Adam Smith (director of Comic-Con's new pop culture museum) and scholar Kim Munson in
Splashing Ink on Museum Walls
(Thursday, 4pm, room 29AB). On Saturday, I'm moderating Fantagraphics' panel
Alternative Comics Anthologies, Then and Now
(4:30, Room 26AB)
,
with Fanta's Eric Reynolds, Justin Hall, Carol Tyler, Robert Goodlin, and Manuele Fior. Curious about that? Yeah, me too. Finally, on Sunday, I'll be introducing and hosting SDCC Guest of Honor
Jason Lutes Spotlight Panel
(Sunday, noon, Room 28DE), where Jason will recap his career and talk about the long-awaited
Berlin Book 3
due out in September from D&Q.
If you come by any of these great programs or just run into me on the floor or at the bar, please say hello. SDCC may not be ideal as a trade show, but there's no better place to meet up with the many great folks in our industry.
The opinions expressed in this column are solely those of the writer, and do not necessarily reflect the views of the editorial staff of ICv2.com.
Rob Salkowitz (@robsalk) is the author of Comic-Con and the Business of Pop Culture.