This week's home entertainment releases, the final volley of 2018, include one last barrage of feature films including Ruben Fleischer's highly enjoyable superhero/villain origin story, Venom, Paul Feig's darkly comic mystery, A Simple Favor, Shane Black's unsuccessful attempt to reinvigorate The Predator franchise, and Eli Roth's adaptation of a classic children's mystery/horror novel. DVD Round-Up will return in 2019—Happy New Years to all our readers.
Theatrical Releases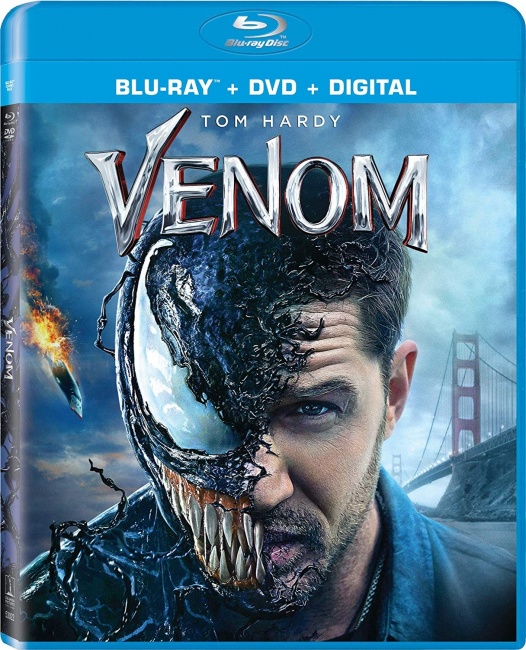 Sony played a huge role in establishing the superhero film genre thanks to Sam Raimi's original
Spider-Man Trilogy,
but until 2018 Sony was unable to continue to cash-in on its Spidey rights, and had to relinquish creative control of the character to Marvel Studios for the successful
Spider-Man: Homecoming
reboot. But this year Sony released Ruben (
Zombieland
) Fleischer's
Venom
(Sony, "PG-13," 112 min., $30.99, BD $38.99, 4K $45.99), a fast and funny origin story that features a great performance by Tom Hardy as the down and out Eddie Brock, whose life undergoes a major transformation thanks to an alien symbiote. The critics hated
Venom
, which only got a 29% positive rating on review aggregator Rotten Tomaotes, but audiences loved it—because they know a fun film when they see it—and
Venom
has earned over $800 million worldwide.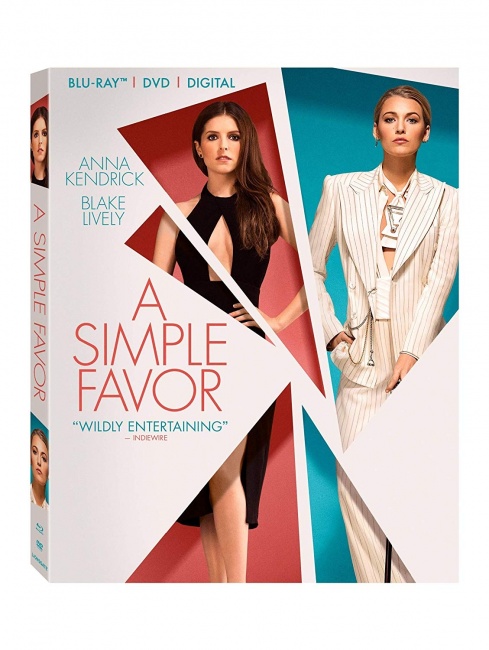 Those who like darkly comic noir films should definitely check out Paul Feig's
A Simple Favor
(Lionsgate, "R," 117 min., $29.95, BD $39.99, 4K $42.99), a lively mystery/comedy/thriller that benefits from great performances from Anna Kendrick and Blake Lively, both of whom continue to get better and better—here's hoping that they continue to find roles worthy of their talent.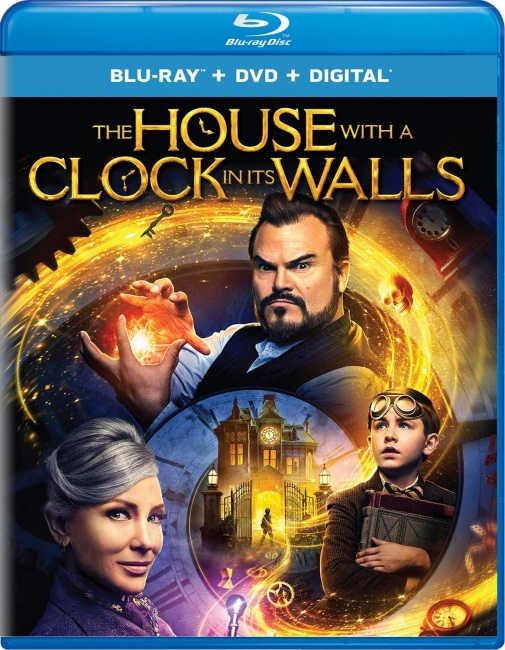 Those who like 1980s Spielbergian kids movies should take a look at Eli Roth's adaptation of John Bellairs' 1973 novel
The House With a Clock in Its Walls
(Universal, "PG," 105 min., $29.98, BD $34.98, 4K $39.98) to see how that approach works when applied to a horror movie. With Jack Black and Cate Blanchett providing adult support, this
House
manages to be appropriately creepy, and not too scary for tweens and up.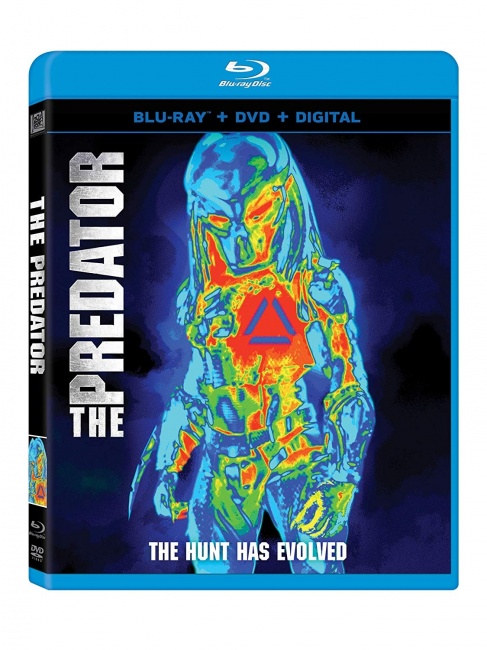 One of 2018's bigger disappointments (considering the level of the talents involved) was Shane Black's
The Predator
(Fox, "R," $29.98, BD $34.99, 4K $39.99). Writer/director Black played Hawkins in the 1987
Predator
, so he knows the franchise well, and
The Predator
is not a remake, but an original story set in between
Predator 2
and
Predators.
The Predator
doesn't expand or elevate the franchise in any tangible way—though it does, like previous films in the franchise, provide some thrills, and is recommended for hardcore fans of the franchise.
TV on DVD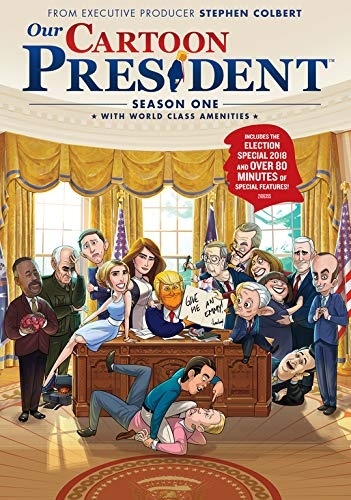 A limited slate of releases includes a few interesting items such as the Nat Geo sci-fi/documentary series
Mars: Season 2
(Nat Geo, 288 min., $29.95), which mixes a fictional version of the colonizing of Mars with interviews with current space mavens like Elon Musk and Neil deGrasse Tyson; plus for political junkies there is the Showtime series (produced by Trump critic Steven Colbert)
Our Cartoon President: Season One With World Class Amenities
(Paramount, 487 min., $24.99); and the well-received anthology crime series
The Sinner: Season 2
(Universal, 352 min., $29.98).
Anime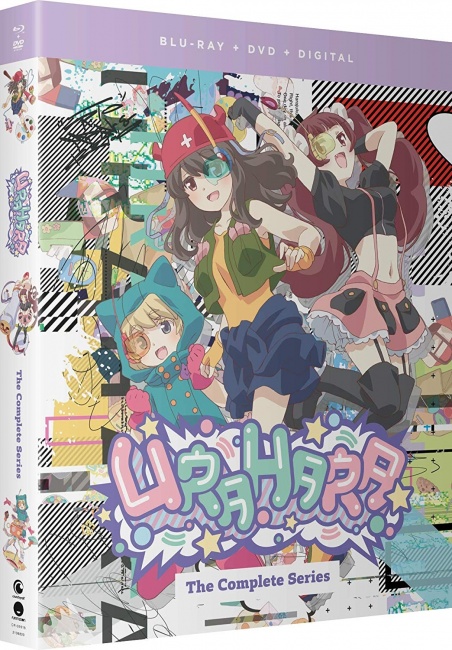 This week's anime releases include
Urahara: The Complete Series
(Funimation, "TV-PG," 300 min., BD/DVD Combo $64.98), which contains all 12 episodes of the 2017 series from EMT Squared that is based on the Web Comic about three high school girls who defend Harajuku from culture-thieving aliens written by Patrick Macias, who is now Senior Manager of New Initiatives at Crunchyroll.
Also new this week is the Takunomi Complete Collection (Sentai Filmworks, "TV-14," 180 min., BD $49.98), which contains all 12 15-minute episodes of the 2018 comedy series from Production IMS based on the four-panel manga by Haruto Hino, the title of which translates as "drinking at home," and which follows the adventures of four young women in Tokyo who discover a new kind of alcoholic drink in every episode.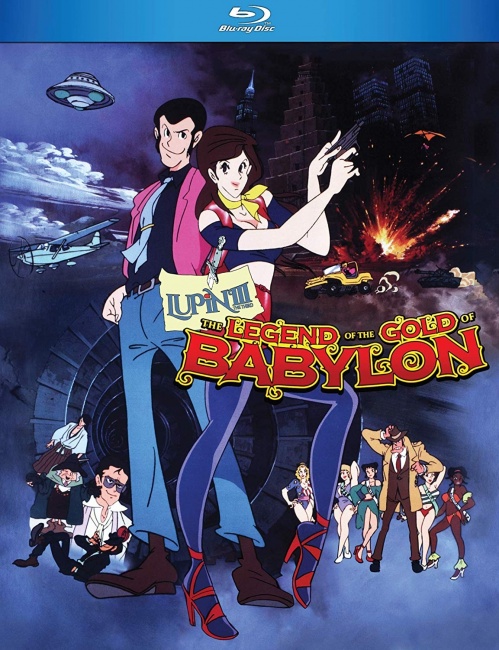 Fans of classic anime might want to check out
Lupin the Third: Legend of the Gold Babylon
(Discotek Media, 100 min., $19.98, BD $20.95), the 1985 anime movie that was the third film in the Lupin series. Previously released on VHS by AnimEigo in 1994 as "Rupin III," this classic is finally available on DVD.
Previously available in two parts (at twice the cost) Tales of Zestiria the X: The Complete Series (Funimation, "TV-14," 650 min., BD $69.98) collects all 26 episodes of the 2016-17 series from Ufotable that is based on a series of video games.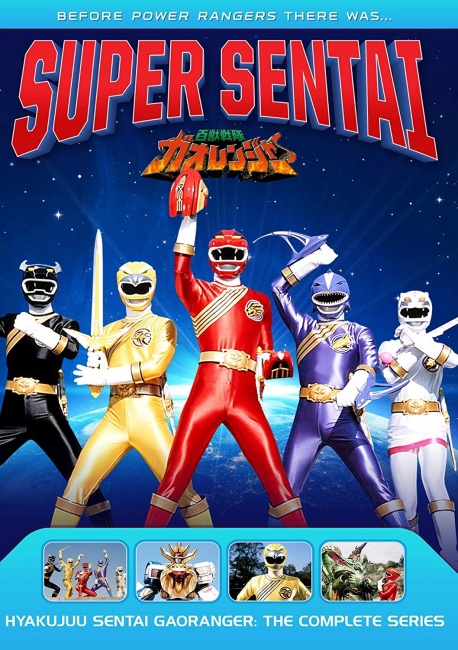 Though it is live-action rather than anime, the Super Sentai Hyakujuu Sentai Gaoranger: The Complete Series (Shout Factory, 1,200 min., $59.97) is full to the brim with crazy anime-like action. This was the 25th Super Sentai series and extra care was put into this anniversary series, which debuted in Japan in 2001, and formed the basis for the American series
Power Rangers: Wild Force
(2002).