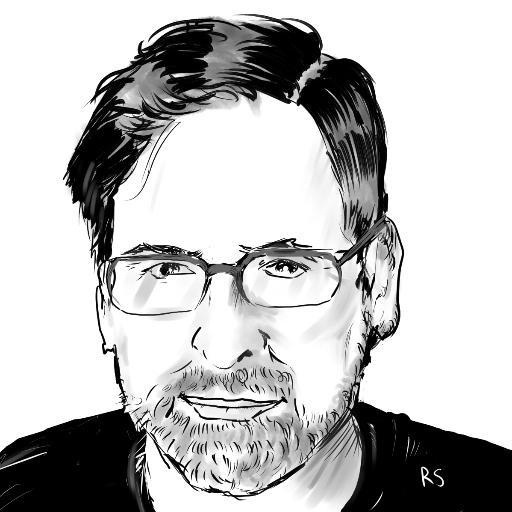 OK, I'm a little late to the game on DC Universe, the online streaming service that debuted last fall on the back of the buzzy launch of the
Titans
live action series. And apparently, I'm not the only one. Early metrics showed that app
downloads were slow on certain platforms
and conversions from free demo to paid
were slower than WB had hoped
; but DC Universe may be doing better on streaming devices like Roku and Amazon FireStick, and the
exclusive content is definitely generating buzz
. Data on streaming content is notoriously scarce and opaque, so it's hard to say for sure. [Note: changes made here on January 23 by writer, ed.]
If uptake is slow, some of that probably has to do with the niche appeal of a service devoted exclusively to DC superheroes that's currently available only in the U.S. Even if it were perfectly executed and worldwide, how many ordinary entertainment consumers are interested in getting more than the 10-20 hours per week of new original DC-based content already on various cable stations (Arrow, Flash, iZombie, Gotham, etc), not to mention access to past seasons on more mainstream services like Netflix?

It doesn't help that the service is not perfectly executed, although the things that are wrong with it can probably be fixed. But even in its flawed form, what exactly does it offer hardcore comic fans, and is it worth the $8/month or $75 per year that Warner Bros is asking?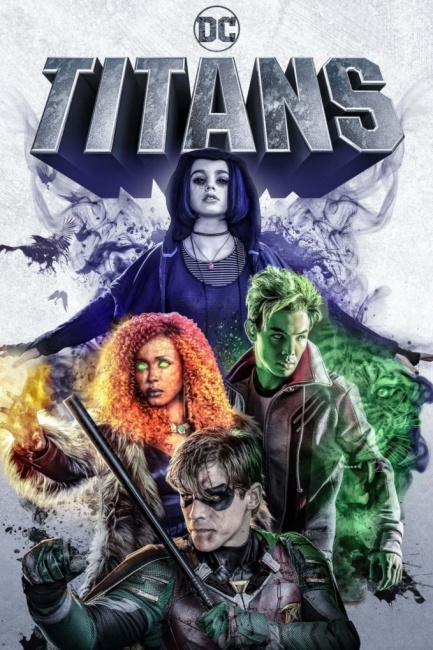 How much do you love Teen Titans?
The big draw for DC Universe is the original programming, anchored by the first series to drop,
Titans.
Perhaps you've seen the promos and teasers, including Robin's tangy tag-line indicating how he really feels about Batman. Your mileage may vary, but those early glimpses of a dark and gritty take on DC's younger generation were… concerning.
With expectations low, I teed up the first episode. And then the next. And the next.
About halfway through the season, I'm ready to render a verdict. This show is great.
The characterizations may not be everyone's cup of tea, but the production values, the scripts, the action, and the overall connection of the story to things DC fans would find familiar are all excellent. Unsurprisingly, Geoff Johns and Greg Berlanti, the masterminds behind DC's largely successful "Arrowverse" franchise as well as
Titans
, understand the core of DC about as well as anyone who's ever tried to adapt comics to other media.
Titans
not only takes it up a notch in intensity from the CW's "Arrowverse" fare, but also does away with the staginess and predictability of those shows.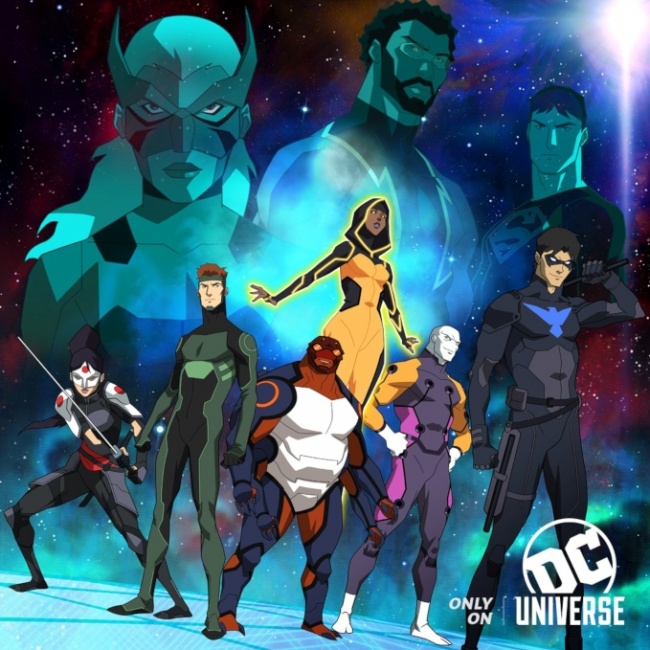 Even better than
Titans
is the third season of DC's beloved and wrongfully neglected animated series
Young Justice.
YJ
was always a little bit too sophisticated for the young audience that usually tunes in for animated superhero shows, but it's not edgy and outrageous like stuff you'd see on Adult Swim or
Archer.
It also committed the cardinal sin for any animated superhero show: it didn't leave kids wanting to buy the toys and merchandise.
On DC Universe,
Young Justice
has found new life with a season that takes an extensive collection of characters into an elaborate plot involving genetic modification, leading somehow back to Darkseid. The story is rich and intriguing. The blend of classic DC storylines, like Jack Kirby's Fourth World, with more contemporary material is perfect for cross-pollinating different generations of fans, and the animation itself is first rate. This might be the best animated series DC has ever produced, and that's saying quite a bit.
Beyond the first binge.
OK, there are two original shows on the service that are worth a look, with the promise of more to come in the form of
Doom Patrol
(already teased in
Titans
),
Swamp Thing
,
Metropolis
and more. But currently, binging all the original content on DC Universe won't take you to the end of the 7-day free trial period. So what else is there?
Well, the assortment of stock content reflects either DC's keen understanding of its 40-something mostly male hardcore fanbase, or a desperate scrape along the bottom of the barrel, depending on your level of interest and tolerance for cheesy nostalgia.
Your best views are probably the feature-length animated movies, including
Batman: The Dark Night Returns, JLA: War,
and
All-Star Superman
among others. There are about a dozen of those to choose from, including a bunch that you probably didn't realize existed unless you were paying very close attention.
There's also archival animation worth a look. The headline here is two seasons of the HD-enhanced
Batman: The Animated Series
, which by itself would set you back $50 or more for the Blu-rays. All the other great Bruce Timm-helmed shows, from
Superman, Batman Beyond
and
Justice League
to the lesser-known
Legion of Superheroes, Static Shock
and
Green Lantern
are there. You've also got some live-action series from the early 21st century, like the fascinatingly terrible
Birds of Prey
and the I-forgot-that-was-DC
Human Target
.
After that… well, the pickings get thin. There's a bunch of animated shows from the 60s and 70s that fans of a certain age may dimly remember from childhood. Alas, I guarantee your memories are better than the shows actually were. Today's kids will just laugh at how awful they are compared to something like
Duck Tales
or
Gravity Falls
. That goes double for unfortunate relics like
Legends of the Superheroes
, a live-action mini-series from 1979 that you might have thought about picking up from an "unofficial" DVD booth at a local convention.
Aren't there comics too?
Yes, there are comics going back through the 80+ years of DC history, which was a huge draw for me. Unfortunately, it's a rotating "curated" selection rather than an all-you-can-eat buffet spanning the entire archive, or a large portion thereof, as in Marvel Unlimited.
Worse, this offering is no longer exclusive. Earlier this month, DC announced a similar deal with Amazon through comiXology Unlimited and several other digital packages. Ok, maybe it's not the same books as on DC Universe each month, but since neither one offers a complete selection where fans can count on being able to exactly what they want to read each and every month, the comiXology deal is just way better: you get tons of non-DC books in the same package, for less money (or money you may already be shelling out anyway).
That brings us to the big drawback of the program. DC's best, most popular media content, like the "Arrowverse" shows and the recent movies, is not available (much less exclusively available) on DC Universe. So with DC Universe, you get crumbs of original content and tons of filler (the 2006
Aquaman
TV pilot anyone?), plus the uneasy feeling that anything currently exclusive to the service will sooner or later be available somewhere else that you're already paying for, like Netflix, Amazon, or maybe a future Warner Bros. service that bundles DC and lots of other WB content for the same price.
Not enough, too soon.
Another issue with DC Universe right now is that it feels cheap and unfinished, like a promising restaurant in its opening week. The user interface is full of baffling design decisions and features that don't appear to have been tested on any actual human users.
For example, content is oddly-organized and hard to find, with no apparent way to personalize your interests. When you play a video episode, it doesn't mark as "seen" unless you've watched it all the way to the end, through the credits. When you go to the topline menu to pick up a series where you left off, it will serve up the episode you've just seen and start over from the beginning. The workaround is to find the series in the main menu – sometimes having to scroll through lots and lots of issues of comics and other content – and manually select the next episode.
The interface (at least on Roku) counts you down to autoplay the next episode with 10-15 seconds to go on the episode your watching, pushing the video into a ghosted-out window with a countdown clock in the corner. This is mildly aggravating if you want to see the credits (like for voice actors on an animated show), but it makes the "DC Nations Shorts" (60-second animated bits that used to run online, including stuff like
Sword of the Atom, Vibe,
and
Doom Patrol
) unwatchable because you can never see the last quarter of each episode without the countdown clock intruding. The comic reader app presents full pages only – no Guided View or work-around that makes it readable on smaller mobile phone screens.
These are just examples of bad engineering that can – and hopefully will – be fixed on subsequent iterations. The content gaps are another matter, particularly the stuff that isn't available, isn't exclusive, or isn't particularly good. As for the other supposed value-added content, like community forums and merchandise… Let's just say that's not enough to move the needle.
Final crisis?
Under the circumstances, I am not surprised that DC Universe has had trouble catching on. Warner Bros' recent business moves to get the content to a wider audience via Netflix or Amazon are not encouraging to folks who have already ponied up. Neither is ATT's larger strategy of rolling its WB sub-brands into a soon-to-be-announced all-up Warner Bros. service, which would not seem to be viable without DC content.
Bottom line: I am as big a DC geek as can be, plus a diehard animation fan, and an entertainment consumer undaunted by the complexity of getting content a-la-carte. I am 100% the target audience for this and I want to love it. And yet, a) there are not that many people like me, all things considered, and b) even I am not ready to say this is worth the money, even for the great exclusive content.
The opinions expressed in this column are solely those of the writer, and do not necessarily reflect the views of the editorial staff of ICv2.com.

Rob Salkowitz (@robsalk) is the author of Comic-Con and the Business of Pop Culture.