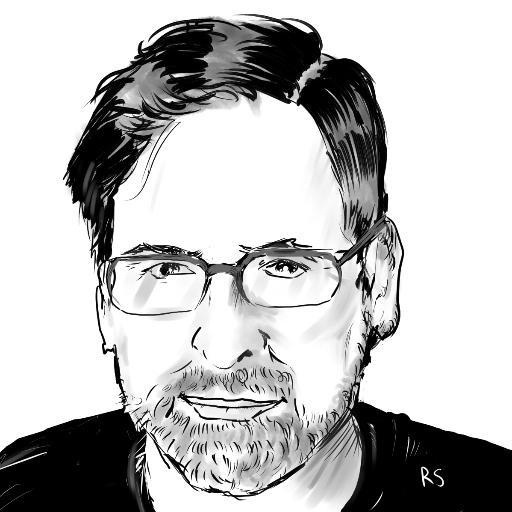 ReedPOP already has plenty on its plate with two of its biggest US fan conventions – Emerald City in Seattle and C2E2 in Chicago – teed up for this month, but the Connecticut-based division of Reed Exhibitions just made three big announcements that will ripple through the fan-con space worldwide.
Shoring up the Southern Flank.
First,
ReedPOP acquired Florida Supercon
, south Florida's largest comic, anime, gaming and pop culture convention, held in Miami Beach. ReedPOP is taking over ahead of this year's show, announced for July 4-7, with a full range of guests including John Cusack, Richard Dean Anderson, Creed Bratton, Christy Carlson-Romano and Felicia Day. This adds a major population center and fast-growing region to ReedPOP's portfolio with an established show and audience already in place.
ReedPOP's Mike Armstrong and Kristina Rogers will assume leadership positions ahead of the show, according to ReedPOP. Both are respected veteran showrunners who have learned from the experience of the ECCC acquisition a few years ago the do's-and-don'ts of integrating a fan-favorite local show into the larger brand.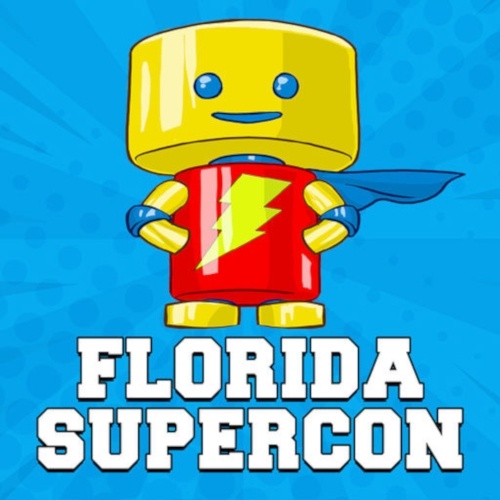 There are a couple of interesting wrinkles to this deal in addition to the obvious ways it strengthens ReedPOP's hand in a key region. Supercon Florida was just the largest of several shows founded and managed by Mike Broder and Sandy Martin, but it was the only one acquired by ReedPOP in this deal. Martin and Broder's company, GalaxyCon, will continue to put on conventions in the large secondary markets of Richmond, VA, Raleigh, NC, Minneapolis, MN and Louisville, KY. The ReedPOP deal presumably gives them more financial flexibility to better serve fans in those markets.
Broder also noted in
his own announcement of the deal
that ReedPOP acquired the trademark to the name "Supercon." Now obviously that's useful in maintaining brand continuity for the existing show. It's also an excellent generic name for a pop culture event that steers clear of the term "Comic Con," a trademark of Comic-Con International that was recently upheld in a federal court proceeding. Considering that several of ReedPOP's biggest US-based events – New York Comic Con and Emerald City Comic Con – currently describe themselves using this proprietary term, having a trademark like "Supercon" in your back pocket is probably not a bad fallback in the event that Reed's use of the "Comic Con" branding gets challenged.
The Battle for Africa.
ReedPOP's other big deal announced Monday was the addition of a
second convention in South Africa
, this time Comic Con Africa Capetown, announced for May, 2020 (disclosure: I have a business relationship with a different South African convention,
ICON
). According to the announcement, the Cape Town show will have a stronger focus on films and animation, including a partnership with the Cape Town International Animation Festival, a popular and well-established event.
"The success of Comic Con rests in the ability to create platforms that address the wants and needs of the fans," said Comic Con Africa managing director Carol Weaving. "Partnerships like this simply make sense to bring together two formats in order to grow the level of interest and skills in the animation industry. We are proud of this association and hope to be able to grow both the Cape Town Animation Festival and Comic Con Cape Town through this partnership."
Cape Town already hosts an established local event,
Fan Con
, which is this year taking place April 27-28 and likely does not appreciate an international show moving in on its relatively small, remote market. In an interesting note in the official announcement probably meant to diffuse these concerns, ReedPOP explains that "dates for the event were researched in great detail, the timing of local events need to be considered and the organizers are governed by the global calendar for Cons. When looking for a venue to host Comic Con Cape Town the venue advised the organizers that FanCon would be taking place in June 2020 which meant that hosting Comic Con Cape Town right at the beginning of May over a public holiday would allow adequate time between both events and Reed Exhibitions and ReedPOP are more than happy to collaborate and co-promote any other pop culture event for the good of the industry."
The 2019 edition of ReedPOP's existing show in Johannesburg is scheduled September 21-24, right before the country's largest technology, esports and gaming event,
rAge Expo
, held September 27-29 in the same facility.
Legal resale for Con badges.
ReedPOP's final big announcement of the day,
first reported by Heidi MacDonald at The Beat
, is a partnership with the "fan to fan ticket exchange" platform
Lyte,
to offer an officially-sanctioned method for fans to resell their tickets to ECCC or the upcoming Star Wars Celebration (April 11-15, Chicago). Usually, the resale of con badges is strictly forbidden, though a flourishing black market usually forms outside the entrances of many major events.
Ticket scalping has always been a problem for shows. Some events like San Diego Comic-Con go to extraordinary lengths to prevent the resale of badges at inflated prices in an attempt to keep their events accessible to fans of modest means who have the devotion to endure the harrowing open ticket sale lottery, rather than raising their own prices to levels the market will clearly bear. But when you have literally millions of people who want to attend an event with a hard cap of around 160,000, the only outcomes of an open system are scarcity or skyrocketing prices.
The other problem with buying from shady aftermarket sources in today's age of RFID access control is that buyers can't be sure their badge is genuine until they show up at the event. When fans pay top dollar for phony badges, it hurts everyone except the counterfeiter – but again, no great solutions exist.
Nevertheless, sometimes legitimate badge holders can't make it to the event for reasons beyond their control, and it's fair to have a solution that lets them pass those badges along to other fans at a reasonable price.
Ticket exchange services like Lyte offer a middle ground between convenience, security and price gouging. According to
The Beat
, markups on one- and four-day ECCC tickets are not excessive, though single day tickets for certain show dates are still available from the first-party seller, Showclix (yep, another disclaimer – I have a business relationship with them too!).
It's not clear how well this plan will work, but kudos to ReedPOP for trying to find a solution that serves fans and doesn't put dollars into the pockets of parasites.
The opinions expressed in this column are solely those of the writer, and do not necessarily reflect the views of the editorial staff of ICv2.com.

Rob Salkowitz (@robsalk) is the author of Comic-Con and the Business of Pop Culture.