This week's home entertainment offerings include the unjustly neglected LEGO Movie 2, the excellent country music biopic Blaze, plus the latest seasons of the black comedy Baskets, the gritty crime drama Better Call Saul, and the manga superhero drama My Hero Academia.
Theatrical Films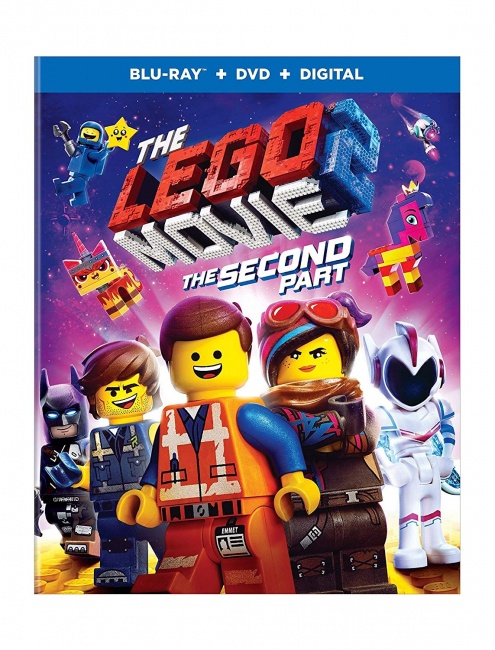 This week's top release is
The LEGO Movie 2: The Second Part
(Warner Bros., "PG," $28.98, BD $35.99), which earned over $100 million at the box office this February. While it isn't quite as good as the first
LEGO Movie
(which was after all one of the best films of 2014),
LEGO Movie 2
is a true sequel, and one of the best animated films of the year so far. A strong vocal cast and some solid satire make
The LEGO Movie 2
almost as much fun for adults as it is for kids.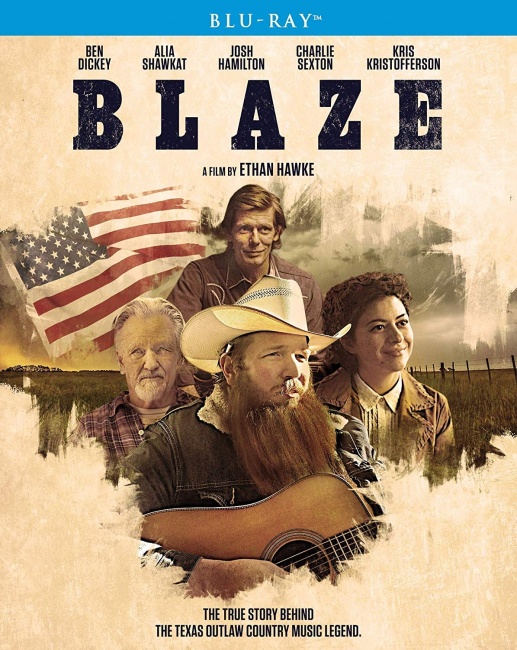 There are also some strong offerings for those who enjoy art films, notably
Blaze
(Shout Factory, "R," 129 min., $16.97, BD $22.97), Ethan Hawke's directorial debut, a heartfelt biographical film about doomed country artist Blaze Foley that has a 95% positive rating on review aggregator Rotten Tomatoes; Asgar Farhadi's
Everybody Knows
(Universal, "R," 134 min., $22.98, BD $34.98), which stars Javier Bardem and Penelope Cruz in an elliptical saga that gradually reveals a family's hidden past; and for viewers who like their faces rubbed raw by abrasive characters there is
Her Smell
(Gunpowder & Sky, "R," $14.97, BD $19.98), Alex Ross Perry's deglamorized look at the life of a self-destructive punk rocker played with great gusto by the formidable Elizabeth Moss.
Horror film fans will have to make do with The Prodigy (MGM, "R," $28.98, BD $34.98), a "bad seed" horror film about a child who is apparently "possessed" by a serial killer who died at the exact moment the child was born.
TV on DVD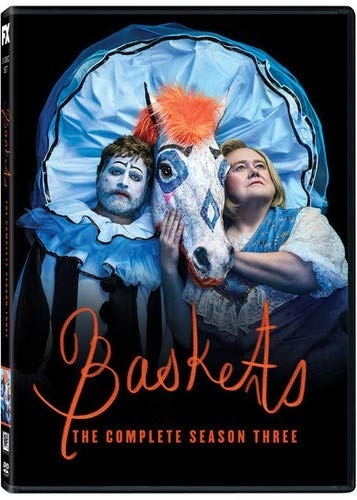 Only two real items of interest from domestic producers this week, the surreal black comedy
Baskets: Season 3
(Fox, $29.95), which stars Zack Galiafianakis and Louie Anderson; and the crime drama
Better Call Saul: Season 4
(Sony, 490 min., $35.99, BD $45.99), Vince Gilligan's gritty prequel to
Breaking Bad
.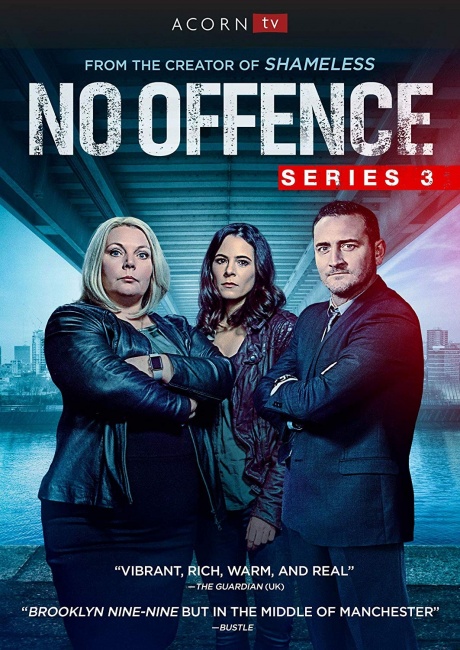 This week's overseas offerings are also from the crime/thriller genre: the darkly comic U.K. police drama,
No Offence: Series 3
(Acorn Media, 279 min., $39.98); and the six-episode 2017 ITV psychological thriller
Liar
(BBC, 360 min., $24.98), which Ioan Gruffudd and Joanne Froggatt as feuding lovers with dark secrets.
Anime
This week's top release is
My Hero Academia: Season 3, Part 1
(Funimation, "14+," 300 min., $39.98, BD/DVD Combo $64.98, LE $84.98), which contains episodes 39-50 on the ongoing TV anime series from Bones that is based on the superhero manga by Kohei Horikoshi.
My Hero Academia
has been shown on Adult Swim, which explains why Funimation is taking the rare step (these days) of making it available on just DVD at a lower cost.
The Limited Edition
comes in a chipboard box with room enough for
Part 2
, and also includes a 60-page art book, a chibi Bakugo keychain, acrylic standees, and 10 collectible holographic trading cards.
Also due on Tuesday is the Gonzo produced Kakuriyu: Bed and Breakfast for Spirits, Part 1 (Funimation, 325 min., BD/DVD Combo $64.98), which contains the first 13 episodes of the 26-episode series based on the supernatural romantic comedy series of light novels written by Midori Yuma.