This week's home entertainment offerings include the Fast & Furious spin-off, Hobbs & Shaw, the better-than-you-might-think Guillermo Del Toro-produced horror film Scary Stories to Tell in the Dark, the Vertigo comic-based The Kitchen, the Warren Ellis penned vampire saga Castlevania: Season 2, and a six-episode adaptation of Good Omens written by Neil Gaiman.
Theatrical Movies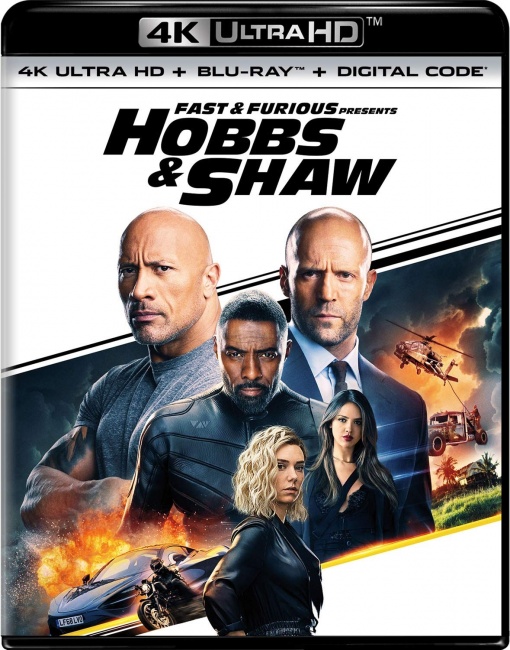 This week's most successful release the
Fast & Furious
spin-off,
Hobbs & Shaw
(Universal, "PG-13," 137 min., $34.98, BD $39.98, 4K $49.98), which stars Dwayne "The Rock" Johnson and Jason Statham in a special effects-laden thrill ride of a movie chock full of spectacular stunts that strain credulity, but still amaze at times.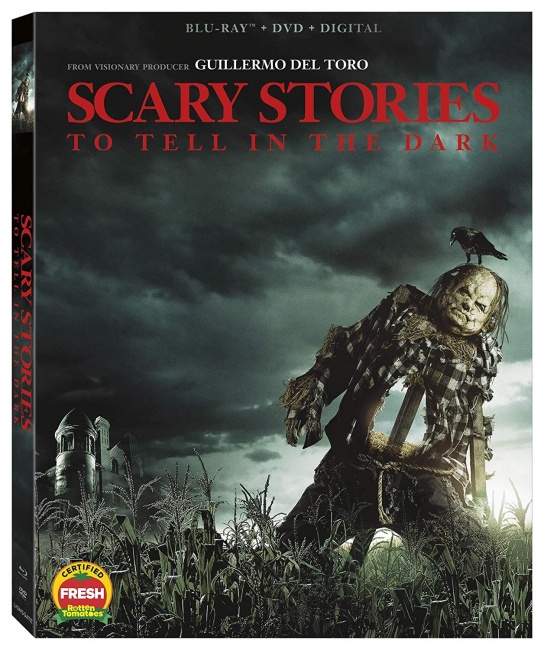 "Horror movies for kids" don't usually prove to be very inspiring (or scary), but the Guillermo Del Toro-produced
Scary Stories To Tell in the Dark
(Lionsgate, "PG-13," $29.98, BD $39.99, 4K $42.99), which is well-directed by Andre Ovredal, earned a 79% positive rating on review aggregator Rotten Tomatoes, and while it's not entirely successful, it delivers the goods.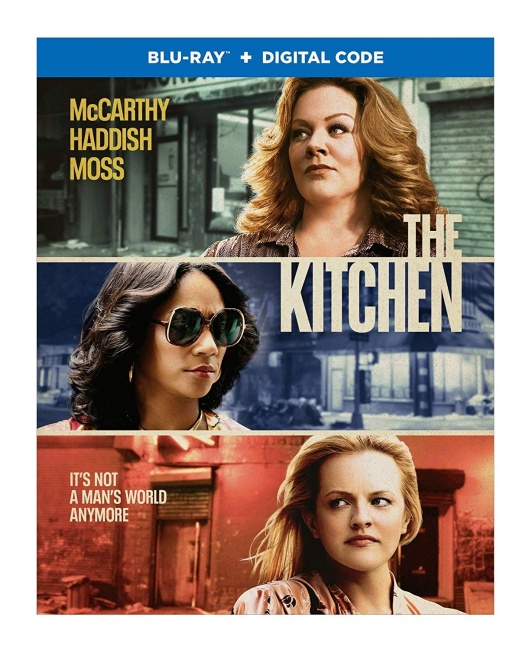 The Kitchen
(Warner Bros., "R," 102 min., $28.98, BD $32.98) is based on the Vertigo miniseries about a trio of women, who basically take over the Irish mob in Hell's Kitchen in the late 1970s after their husbands are busted by the FBI. Written and directed by Andrea Berloff, and based on the comic by Ollie Masters and Ming Doyle,
The Kitchen
is one of those "female-empowering movies" that people keep clamoring for, but for various reasons in this splintered era of "Netflix and chill," fail to support in theaters
. The Kitchen
proved to be a total bomb for Warner Bros., earning just $5.5 million in the domestic market, but it has a fine cast including Elizabeth Moss, Tiffanty Haddish, and Melissa McCarthy, and, for modern fans of the action/gangster genre, it's definitely worth a viewing.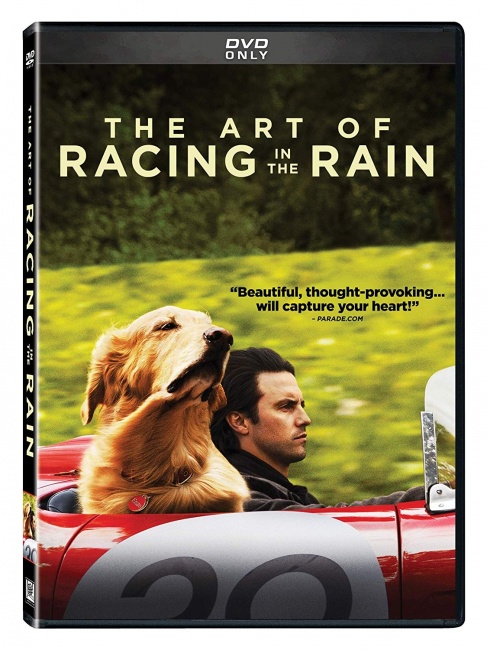 Those who enjoy emotional comedy dramas with a heavy canine component might want to check out
The Art of Racing in the Rain
(Fox, "PG," $29.98). Viewers who despise "sentiment" in movies are well-advised to steer clear of this one, but those who enjoy a good cry at the cinema will find that here (along with some solid PG humor and a good cast with Kevin Costner voicing the aging Golden Retriever, who narrates the story.
TV on DVD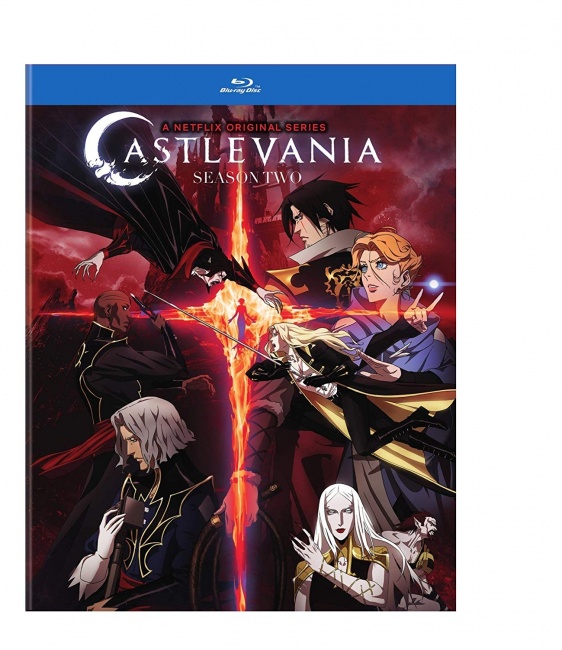 There are several items of great interest to geek viewers this week including
Castlevania: Season 2
(Warner Bros. BD $29.98), which collects the 8-episode second series from Netflix of the adult animated series based on the Konami horror videogame. Warren Ellis is writing the series—and the vampire-centric
Season 2
has a 100% positive rating on review aggregator Rotten Tomatoes.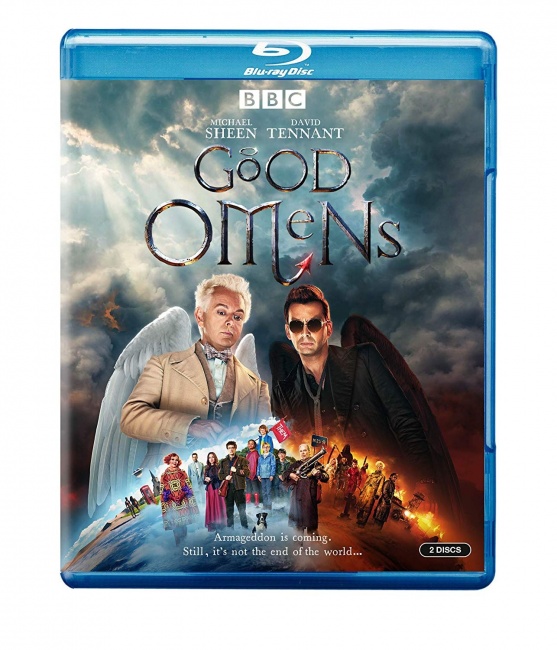 Equally interesting is the six-episode
Good Omens Miniseries
(BBC, 360 min., BD $29.98), which was produced by the BBC and Amazon Studios with Neil Gaiman adapting the hilarious 1990 fantasy novel he wrote with the late great Terry Prachett. Gaiman served as a showrunner for the series, which has an 83% positive rating on Rotten Tomatoes.
The only new American series due this week is the neo-western soap opera Yellowstone: Season 2 (Paramount, 469 min., BD $29.98), which stars Kevin Costner as the head of a Montana clan determined to hold on to the family ranch no matter what.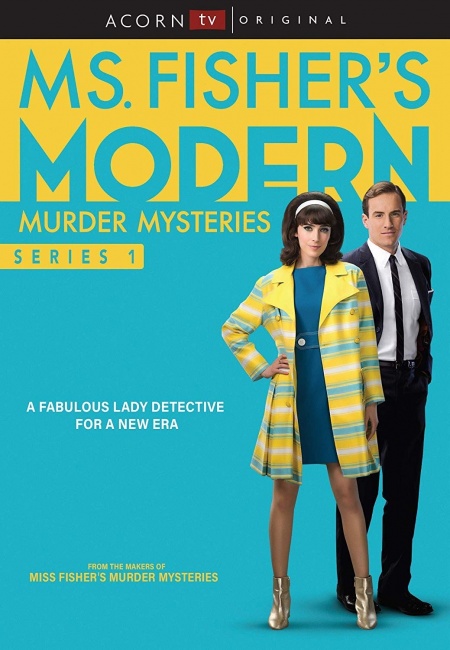 Aside from
Good Omens
, the other offerings from overseas this week are
Ms. Fisher's Modern Murder Mysteries
(Acorn Media, 353 min., $49.98), which collects the 4 feature-length Australian TV movies from 2019 that feature a descendant of the spunky 1920s' detective Miss Fisher, who follows in her aunt's footsteps as she solves mysteries set in swinging 1960s Australia; and
A Simple Heist
(Acorn Media, 276 min., $39.99), a delightful subtitled Swedish-language comedy drama.
Anime
Some of this week's offerings have a sort of dark fantasy/ Halloween mood, even the harem fantasy/comedy How Not to Summon a Demon Lord Complete Collection (Funimation, 300 min., BD $64.98), which contains the 12-episode 2018 anime from Ajia-Do Animation Works that is based on the series of light novels by Yukiya Murasaki.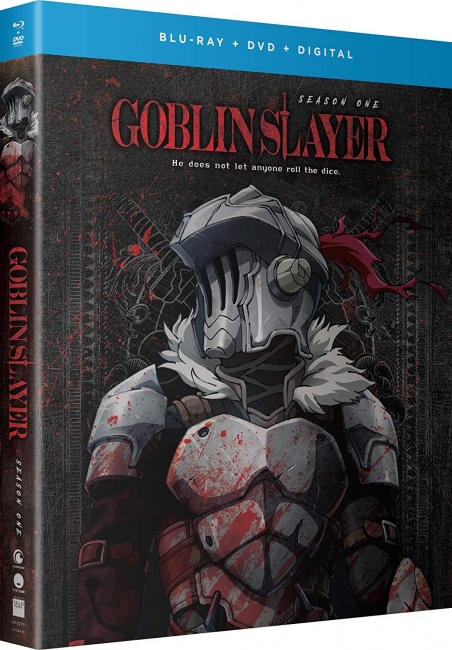 For those looking for more foreboding fare, there is the dark fantasy
Goblin Slayer: Season 1
(Funimation, 300 min., BD $64.98, LE $84.98), which includes the 12-episode anime series from White Fox based on the light novel series from Kumo Kagyu. The Limited Edition comes in a special box with art cards, trading cards, and an art book.
Then there is Senran Kagura Shinovi Master Complete Collection (Funimation, 300 min., BD $64.98), which collects the 12-episode second season of the anime series from TNK that appeared in 2018 and adapted the martial arts video game produced by Marvelous about a group of female ninjas.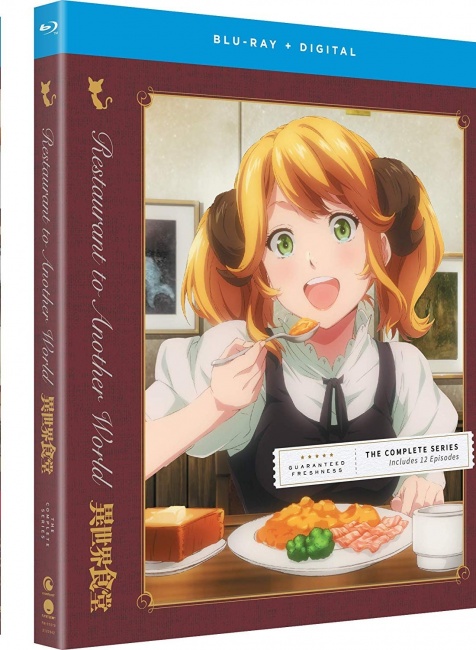 Other releases include the videogame-based
Ace Attorney: Season 2, Part 2
(Funimation, 300 min., BD/DVD $64.98), which contains the second half of 2018 series that adapts the third game in the franchise,
Trials and Tribulations
(the first half of
Season 2
was released in September); the enchanting fantasy
Restaurant To Another World Complete Collection
(Funimation, 300 min., BD/DVD Combo $64.98), which collects the 12-episode 2017 series from Silver Link that is based on the light novels by Junpei Inuzuka about a Tokyo eatery that serves creatures from another world on Saturday;
Subtitles only releases due on Tuesday include the Voltes 5 Complete Collection (Discotek Media, BD $59.98), a new Blu-ray edition of the 40-episode 1977 classic mecha series animated by Sunrise; and the Yumeiro Patissiere: Complete Collection (Maiden Japan, 1575 min., BD $49.98), which collects the 50-episode 2008-2010 anime series from Pierrot based on the shojo manga by Natsumi Matsumoto.