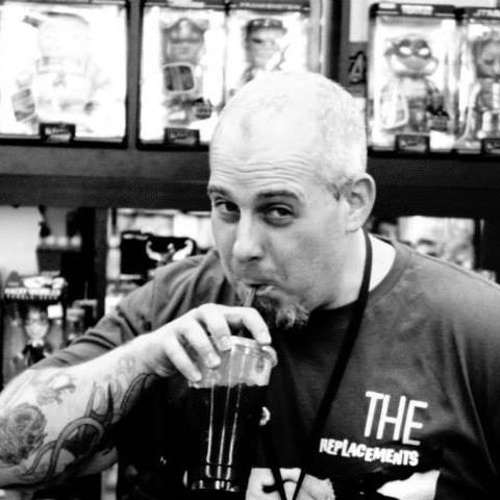 In Business 3x3, a business retailer or executive will share their experience with three things they've done right, three things they've done wrong, and what else they've learned along the way.
"Kids, don't try this at home," they say. Steve Anderson owner and operator of four successful Third Eye comics and game stores in Maryland and Virginia, didn't take the MBA path to entrepreneurship and opening his own business. Nor did he take the college grad path. Or even… well, he can tell it.
"I dropped out in the 9th grade and got my Maryland state diploma when I was 16" Anderson says. "I worked construction, worked in a mailroom for postcards and bulk mailings and stuff like that. It wasn't a lot of fun, but I lucked out, and got hired at my local comic shop."
As you might imagine, Anderson's fortunes changed there. He worked at the store off and on from age 18 to 26 before starting his own store, Third Eye in 2008.
"My opening day, there was a store that had been there that was closing. I bought their inventory and fixtures, and re-opened in the same spot the week before Free Comic Book Day."
One store had led to four, and Anderson's mini-empire has crossed state lines. Along his journey, he's learned a lot…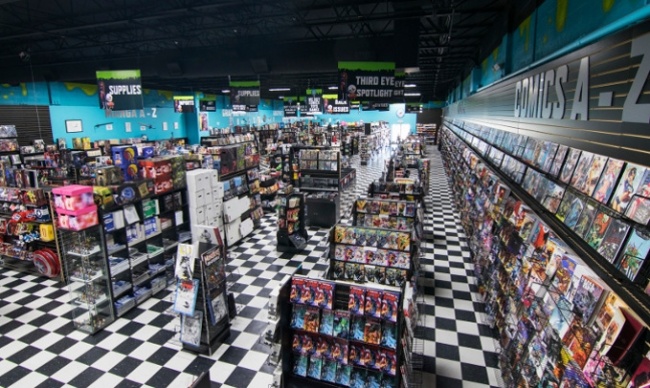 THE GOOD
DIVERSIFY THE STORE
Third Eye started as a comic store, but right from the jump, it was really a comic store-plus.
"Early on, when Funko first put out the Pop! vinyls, we had 'em," Anderson says. "Years before Wil Wheaton and TableTop were making board games a thing, we were bringing them in. It seems weird to say this now, but back in 2008, not many comic stores did much beyond comics. If they had games, it was maybe a small shelf, and maybe they didn't even like stocking them very much."
Anderson liked it, and the new people it brought through his doors.
"We have so many different audiences now that if one area of the business isn't doing so well, we're still being carried by people coming in buying manga, enamel pins and decorative items, or… I have a cookbook section now," he says. "So diversifying into different product lines is probably the smartest thing I ever did, and the fact that I did it early helped me a lot."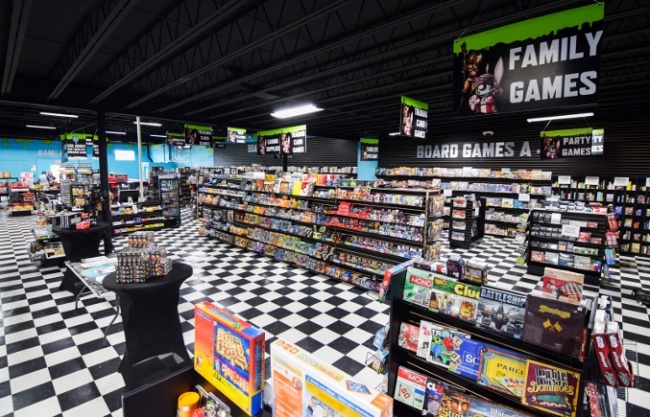 OPEN THE GAME STORE
In 2015, Anderson made a big jump over a small distance, opening third store… two doors down from his first.
"We were selling a lot of games in our main comic book store in Annapolis, doing well with it," he says. "The section kept growing, and we had some really excited staff pumping it. So we opened Third Eye Games, right near the Annapolis store, which is strictly tabletop. And it has really blossomed for us. It's a great part of the business for us."
You can check the addresses: Third Eye Annapolis is at 209 Chinquapin Rd., Suite 200, and Third Eye Games and Hobbies is same address… Suite 400.
"Literally, you walk out of store, pass one door down, and there's an
entirely
separate store," Anderson says. "Separate staff, separate manager."
And the diversification helps the business overall.
"When 2016 hit and Marvel was really hurting and sales were down for them, the game store picked up some of the slack," he says. "Similarly, games had kind of a crappy year in 2019, but comics had a great year. So in our business, it's a great relationship."
WORK WITH SCHOOLS AND LIBRARIES
Seeding the next generation is great. It's even better when you can get paid for it
today
.
"We work with a ton of libraries and curate buy lists," Anderson says. "We've built relationships with 4-5 counties in Maryland. Throughout the year, we organize workshops where they come in, they approve books, and we help them get new graphic novels and manga into their libraries."
Anderson's showroom is also his store.

"Our flagship Annapolis store has likely one of the biggest graphic novel inventories in the country," he says. "So we give them access. They come in, they screen, approve, and try stuff out. Anything they want for their library. And when it's done, we take orders from them and handle fulfillment."

The arrangement is beneficial financially and spiritually.

"Those relationships we've built through those workshops carry through to the point where now, librarians might call me up and just say, 'Hey, here's my budget, build me an order. That cool?' Yeah, that's cool!" Anderson says. "And it feels good getting graphic novels into schools and libraries because that's the future of our industry."


THE BAD
HIRE SOONER!
Anderson always knew he wanted to grow and could grow. He just didn't pull the trigger fast enough.

"For the first three years, Trish Rabbitt, the co-founder and I, had just one employee," he remembers. "The three of us did it all. I think the dumbest thing I ever did was not hire sooner. I think it slowed us down in terms of building infrastructure."

Anderson says he's learned a lot in the last few years and has worked through how to grow and prosper.

"We're a pretty large company at this point, 32-33 employees, and our revenue is pretty darned good," he says. "But we were thinking and performing too small for too long. I think we would have maybe six or seven stores if I had started focusing on infrastructure and middle management sooner."

WATCH YOUR GEOGRAPHY
Anderson opened the first Third Eye store in 2008; the second in 2011. The new location was about 30 minutes from the first store, a radius he soon found was just too close.

"The area we opened that second store in, we researched really well," he says. "We looked at the ZIP codes, polled the customers and found that a lot of our customers were coming from that area and south of that."

But Anderson didn't have the full picture yet.

"We didn't realize that they coming to our area, not just the store, because that's where the Whole Foods was, where the mall was, where the movie theater was."

Anderson found that Third Eye was part of a regional shopping trip for many of his customers. The second store plateaued quickly, and by 2013, was moved to a new location now 90 minutes away from the original flagship store. That's made all the difference.

"It's done extremely well since we moved, that store #2," he says.

LEARN TO SAY 'NO'
Opportunity is around every corner, but not every opportunity is worth jumping on.

"I need to learn to say 'no' way more," Anderson laughs. "I don't like saying 'no' to an opportunity, but you can't execute them all properly."

Comics are huge and superheroes are in the bullseye of the public zeitgeist, but too much becomes too much at some point when it comes to participating in off-site events.

"Everyone has a 'comic con' day these days," Anderson says. "There are legit cons, the roller rink wants to have a comic con add-on, community centers, bars… they all want to have comic cons."

Anderson's problem is trying to take them all on.

"We say 'yes' to almost every one of them, because we get exposure," he says. "We usually just show up and give out free comics. But if we show up and do two, three, four of these a month… that's man-hours, that's staff, and we're not doing things as well as we could if we were focused more."

At the end of the day, Anderson has a new mantra.

"Just say 'no,'" he says.

AND WHAT ELSE?
"I always start with that, dropping out in 9th grade. This was not something encouraged by my family. They're a pretty blue-collar family, and they were always 'learn a trade, learn a trade,' and they did not encourage things like opening your own business, art, journalism, or anything like that. Now there's nothing wrong with learning a trade, but I always wanted to be in comics when I was a kid, in my teens."

"Yeah, a cookbook section! We started off carrying 'zines that would appeal to people who liked different music, counter-culture stuff. We had a very small section of that, and it did well. Then we'd carry something that would cross over with our audience with an entire book section, including a cookbook section. There's the Morrissey cookbook, the Prince cookbook, vegan cookbooks, cannabis cookbooks, the whole nine yards."

"I've done a ton of dumb things. But I really don't regret them, because I think I've always found a way to turn them into something good."

"I'm pretty basic. We just work hard here and love what we do. That's it. That's us."

Click Gallery below for full size store pics!