Confessions of a Comic Book Guy is a weekly column by Steve Bennett of Super-Fly Comics and Games in Yellow Springs, Ohio. This week, Bennett laments virtual San Diego Comic-Con from home, Nubia, and Dark Knights: Death Metal #1.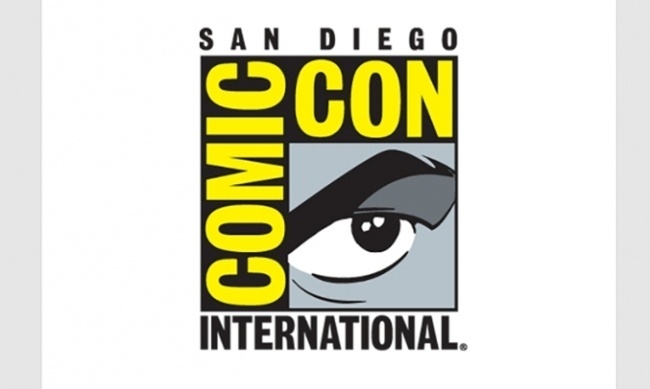 It's right around this time of year that it starts to sink into me that, once again, I won't be attending San Diego Comic-Con in July. However, thanks to the new abnormal (COVID-19 pandemic, and California's restrictions on large gatherings), no one else will be going this year either. Instead, we'll have the home game version, which is officially known as Comic-Con@Home which is being held Wednesday, July 22 through July 26. Admission is free, and attendees will be able to print their Con badges at home. Almost everything about it is yet "To Be Announced", so naturally, I have a lot of questions. For instance, will people be able to cosplay via Zoom?
I've previously confessed my inexplicable appreciation for the much-maligned promotional comic whether it promotes tools, like
Craftsman Bolt-On System Saves the Justice League
(see "
Confessions Of A Comic Book Guy--The Reason Why They Invented Comics
") or Kentucky Fried Chicken,
The Colonel of Two Worlds
(see "
Confessions Of A Comic Book Guy--Who Would Have Thought It?
"). I'd think these comics are constructed to be read by anyone and everyone as they generally feature clean art, direct storytelling, and superheroes acting heroically; nothing dire, no moody brooding. Generally, they're just fun (and I know this has become a much-devalued attribute) and nice. I honestly wasn't going to write about DC Comics again this week, then I saw this
article
.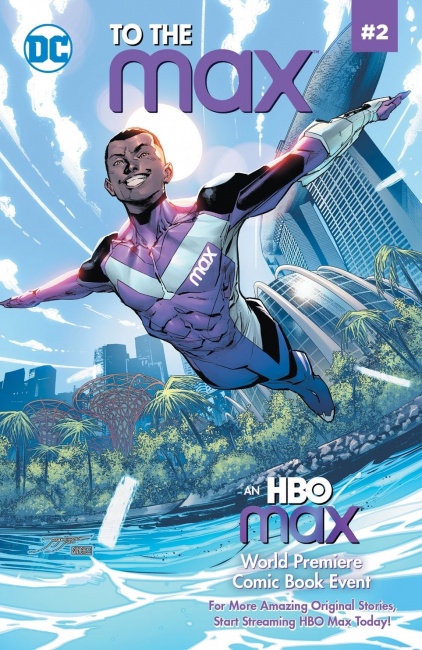 DC Comic and the new HBO Max streaming service have teamed up to produce
To The Max
, an original digital comic series about ordinary people getting to be superheroes with the stories that show "HBO Max has something for everyone." As we all know I can be pretty oblivious, but after reading the first three issues of
To The Max
I couldn't see how exactly it promotes HBO Max exactly. But they are well-done stories about ordinary people using their powers to help others which is always nice to see, especially when nice is currently in such short supply. You can read them for free on DC Universe, DCComics.com, Apple's iBookstore, Googe Play, Kindle, Nook, Hoopla, Overdrive, the DC Comics app, Comixology, and Madefire, and at the end of the article there's a link to
To The Max
#2.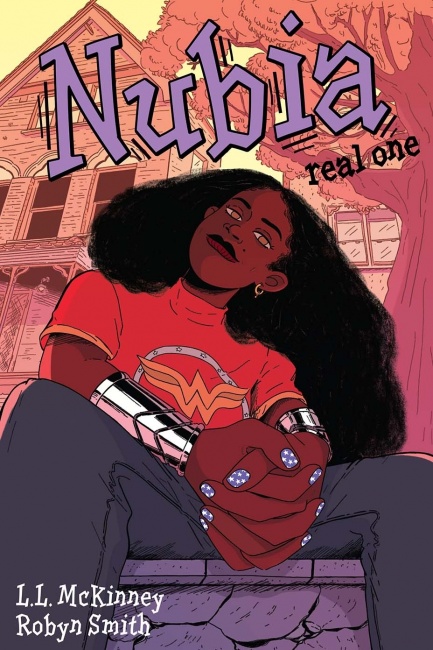 Since I started writing about DC, I would be remiss if I didn't mention how it was recently announced how next February DC would be releasing a Young Adult graphic novel,
Nubia: Real One
written by novelist L.L. McKinney and artist Robyn Smith (see "
Preview: 'Nubia: Real One' GN
"). Created by Robert Kanigher and Don Heck, in 1973's
Wonder Woman
#204, Nubia is considered DC's first black female superhero, while not well regarded or remembered by mainstream comic book fans (If they think of her at all its as a desperate, fairly tone-deaf attempt at racial relevance). But she's long been embraced by members of the black community, and recently Tiffany Haddish expressed
interest
in playing Nubia.
Nubia got a solid write-up in
The Hollywood Reporter
, and in this piece McKinney, a self-professed Blerd (a black, smart girl nerd) and author of
The Nightmare-Verse
fantasy books, explains she's been a fan of Nubia "since pretty much birth" and Smith, known best for the minicomic
The Saddest Angriest Black Girl in Town
, reveals her art is "heavily influenced" by
Archie
artist Harry Lucey. But there's a more substantive article up on
The Root
that has a longer interview with the creative team. In it in McKinney said "Black women and girls are always, always, [relegated] to the margins in this sort of thing. We're an afterthought. Left behind. Not viewed as important until we're tired of being ignored and express that justifiable frustration. But then we're called 'angry,' right?"
This is yet another example of just how significant comic book characters can be in people's lives, and how important it is for underrepresented groups of people to see themselves reflected in the media. And while I know it's getting to be a broken record (and I just made myself sad, thinking about how many people reading this will have no idea what 'a broken record' means), while it's true the comic book industry needs to be more inclusive, this isn't about well-intentioned idealism.
It's about comics gaining new readers, tapping an untapped market, bringing new customers into your store, and (let's face it) making some money off of all of the Nubia merchandise DC is hopefully planning. Right off the top of my head, I have to ask, why isn't Nubia part of the
DC Superhero Girls
line? Given how people reacted to Calvin Ellis, the Superman of Earth-23, with some proper promotion on DC's part it's possible Nubia could be The Breakout Star of 2021.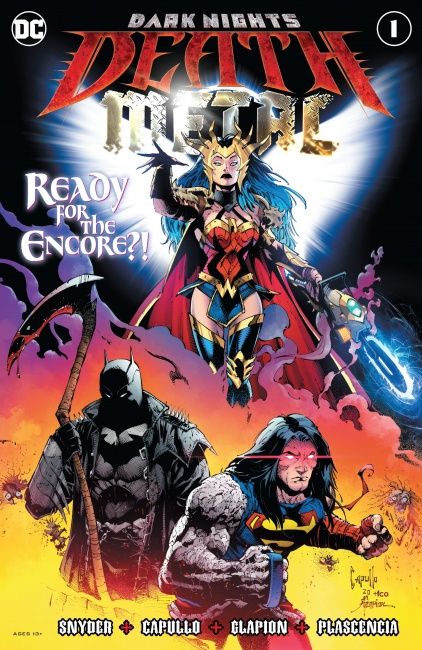 And to finish off writing about DC,
Dark Knights: Death Meta
l #1 by Scott Snyder and Greg Capullo came out this week. Not being a fan of apocalyptic superhero stories, I hadn't enjoyed their previous epic crossover series,
Dark Knights: Metal
, and going in I saw no reason I would enjoy another variation on those same themes any better. But then, I found I was at least able to appreciate Capullo's artwork, and have to confess I laughed out loud when Bat-Dinosaur was introduced. I'm a little ashamed to admit it never occurred to me the giant animatronic T-Rex that's been sitting in the Batcave for decades could be weaponized. The only thing that would improve the concept is if you had Bat-Dinosaur use the Giant Penny as a shield. We may have found The Breakout Character of 2020.
The opinions expressed in this column are solely those of the writer, and do not necessarily reflect the views of the editorial staff of ICv2.com.