Confessions of a Comic Book Guy is a weekly column by Steve Bennett of Super-Fly Comics and Games in Yellow Springs, Ohio. This week, Bennett looks at the Dumpster Fire Night Light and other new and improved dumpster fire toys, the death of Chadwick Boseman, and Superman, Man of Tomorrow.

Back in 2019 (see "Confessions Of A Comic Book Guy - Dumpster Fires and Bug Bars"), I expressed my admiration for creator Truck Torrance's San Diego Comic-Con Dumpster Fire. It was a 3.5" x 3.5" x 2.75" hand-cast toy that came in purple and blue, and while I usually have zero interest in con exclusives and toys in general, I have to confess I was well smitten with this one. But in spite of my pretty strong hints, no one gave me one for Christmas and though I still really want one, somehow I've managed to resist temptation and haven't bought one for myself.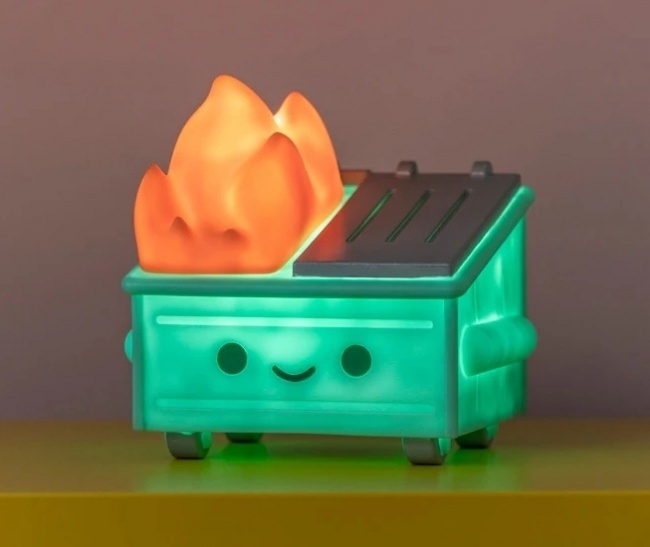 But I'm not made of stone, people. All of my sales resistance got suspended when I read about the upcoming
Dumpster Fire Night Light.
As the solicitation copy so rightly puts it, "Nothing will comfort your garbage life like a soothing, flickering Dumpster Fire night light!" This (approximately) 5-inches wide x 5 1/4-inches tall x 4-inches deep figure comes with a touch-activated "LED light with flickering flame!" Three AAA batteries are required but are, naturally enough, not included. I would say this feature makes this the perfect, most appropriate stocking stuffer for 2020, but only because it won't become available until January 2021.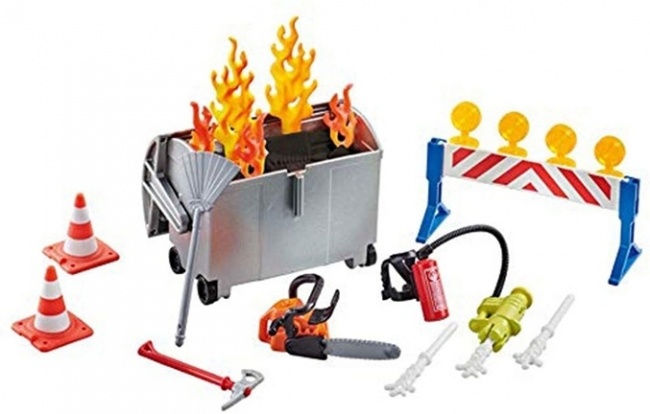 Which is fine, I suppose, except I made the mistake of going to Amazon to see if they had the
Dumpster Fire Night Light
, which was enough to convince its slightly confused algorithms I was interested in all toy dumpsters. This is how I got an email alerting me to the existence of the
Playmobil Add-On Fire Brigade Accessories Set
that includes "traffic cones, a chainsaw, a fire extinguisher, a barrier, and the greatest gift of all - an actual dumpster fire."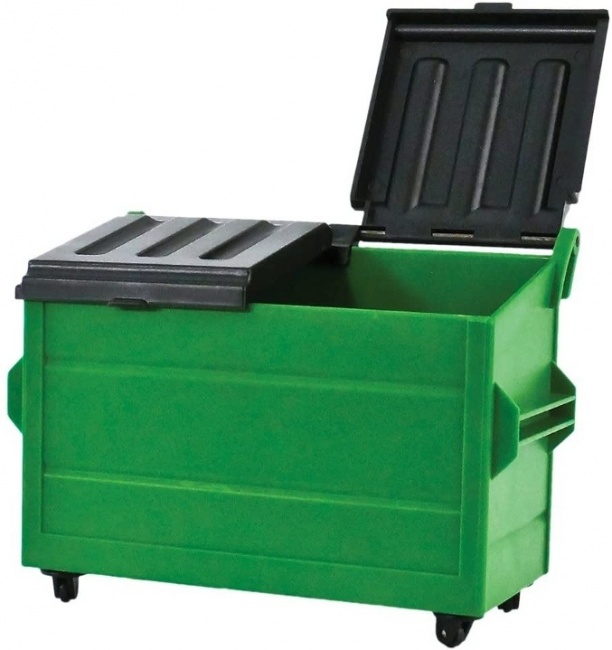 One thing I've learned for this is, boy, are there are a lot of toy dumpsters out there, especially when you go in with the assumption that that the total number of toy dumpsters is "one." For the WWE fan in your life, you can get a
Green Dumpster for WWE Wrestling Action Figures
.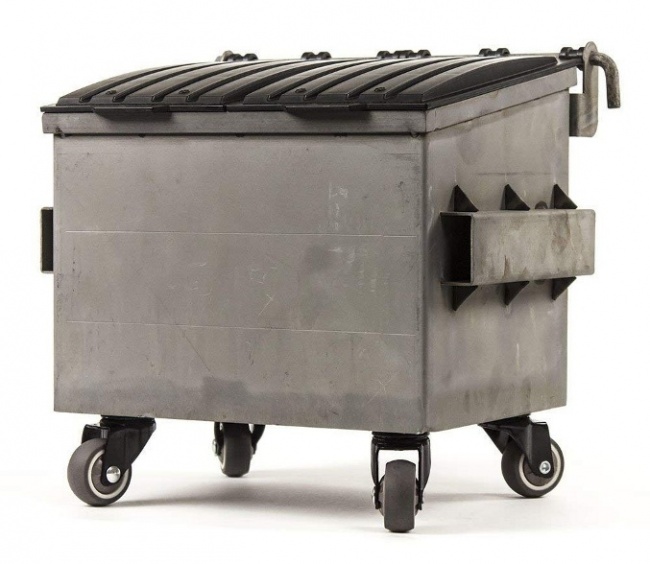 And for the serious executive type at Christmas, for a mere $195 you can get that special someone a Raw Steel Dumpsty Desktop Dumpster, a miniature dumpster made for your desktop. "From the side fork pockets to the tiny molded text on the rubber lids, everything has been meticulously recreated down to the last detail."
If it seems incongruous, and even a little cruel, to be writing about Christmas now, I'm sorry to be the bearer of bad news but the Holidays are still coming. And just when we could use a little Christmas right this very minute, the Holiday traditions we've previously complained about are likely going to be either a little to a whole lot different. For instance, in spite of everything, we've been assured
there will be a Macy's Thanksgiving Day Parade this year
.
So far Macy's isn't telling us how they'll do it or what this year's parade will look like, and there's a part of me that thinks maybe it's time to just cancel this year's and hope next year will be a better one. It wouldn't be the first time they've done it; there were no parades in 1942 to 1944 because Macy donated the rubber used in the balloons to the Government to help the war effort. And it was canceled again in 1971 because high winds made it impossible to safely fly the balloons.
Or, maybe Macy's could just release a series of rolling dumpster fires down 34th St. and from a safe distance, people could watch them careen and collide. Since people seem to be incapable of following even the simplest of safety instructions, the streets would probably be full of participants in a nightmarish Running of the Bulls type scenario. That seems like a suitable way of summing up what 2020 has felt like.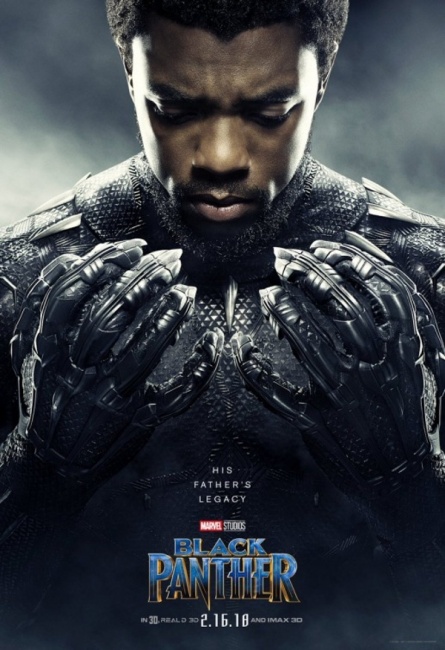 Chadwick Boseman died on August 28 at age 43 and I find myself feeling diminished. Not that I knew him. I hadn't even seen many of his movies outside of the expected; his turns as Prince T'Challa in the Marvel Cinematic Universe. I am not a good enough writer to adequately express what it is I'm feeling, so instead of flailing and failing I'll point you to a recent piece from the
New York Times
by Wesley Morris. It's worth reading, though the headline really says it all, "It's Hard to Make Dignity Interesting. Chadwick Boseman Found a Way."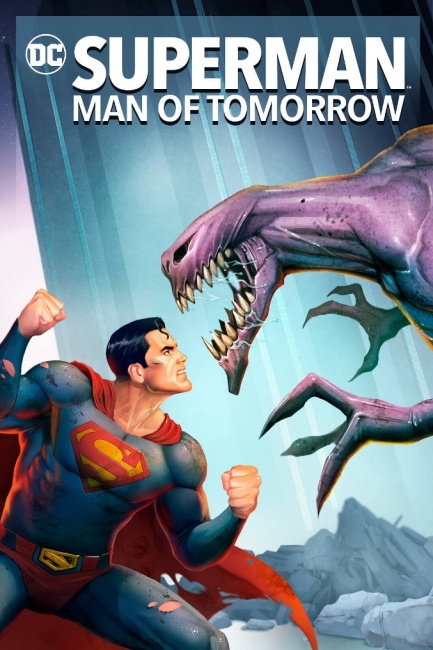 Saw
Superman, Man of Tomorrow
last week (see "
Warner Bros. and DC Will Release 'Superman: Man of Tomorrow' Animated Feature
"), and I found it to be a little better than just ok, though unfortunately not by much. One of its biggest problems is that it can't quite decide on the tone it wants to take; in general, the producers have gone for a more "adult" approach to the Superman mythos, but "adult" can mean serious or scatological. And for every serious scene, like one where eager not-yet-quite-a-reporter Clark Kent tries to get information out of a S.T.A.R. Labs janitor and starts relating to him as a person rather than a prop, we get one where Lobo vigorously sexually harasses Lois Lane for about two minutes straight. Those with kids should be aware there's quite a lot of fairly unnecessary swearing in this one.
The opinions expressed in this column are solely those of the writer, and do not necessarily reflect the views of the editorial staff of ICv2.com.