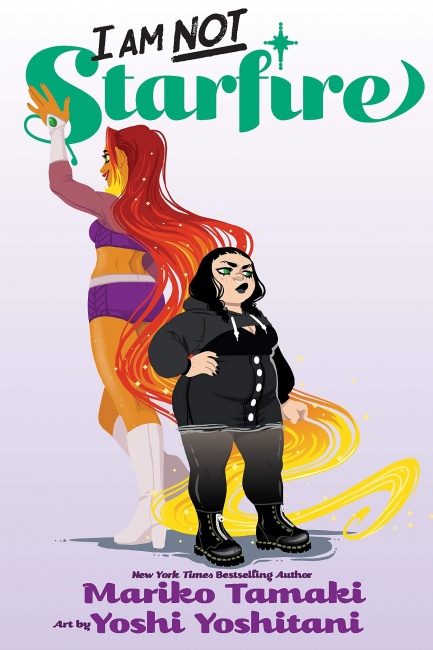 Confessions of a Comic Book Guy is a weekly column by Steve Bennett of Super-Fly Comics and Games in Yellow Springs, Ohio. This week, Bennett talks DC's YA line and expresses a little love for the Butter Butler.
Even though I am in no way the audience they're trying to reach, I've been enjoying DC's Young Adult Graphic Novels, especially the Teen Titans ones by Kami Garcia and Gabriel Picolo (Teen Titans: Beast Boy, Teen Titans: Raven). I'm already looking forward to Teen Titans: Beast Boy Loves Raven coming next year. From the way they manage to insert fantastic characters into everyday situations and somehow make both seem utterly relatable and believable, these books are awesome.
I get the same vibe from the solicitation of I am Not Starfire by Mariko Tamaki with art by Yoshi Yoshitani which is scheduled for August 10, 2021. The story concerns Mandy Koriand'r, Starfire's plus size 17-year-old gay goth daughter, who is trying to get out from under her famous mother's shadow and create a life of her own.
As I had confessed back in 2019 (see "Confessions Of A Comic Book Guy - The Return Of A Classic DC Character, Sort Of"), it took a while for me to warm up to Jon Kent and Damien Wayne, The Super Sons, but eventually, I became a fan. But given current DC continuity (Jon having been aged into his late teens and joining the Legion of Super-Heroes and Damien quitting the role of Robin) I thought we had seen the last of their Odd Coupleish partnership. Then I read the announcement that a new digital 14-issue series, Challenge of the Super Sons, by Peter J. Tomasi and Max Raynor, would debut on December 14 that picks up directly after 2018's Adventures of the Super Sons.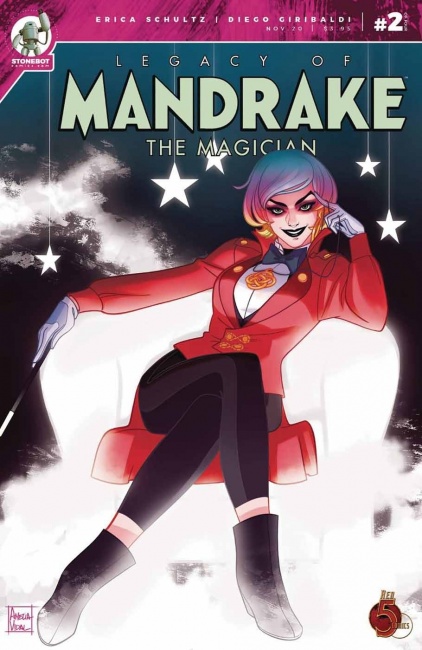 And while I'm on the subject of legacy heroes, I've written in the past about the comic
Mandrake The Magician: Mandrake's Legacy
(see "
Confessions Of A Comic Book Guy - I Don't Ask Questions, I Just Have Fun
"), where Lee Falk's character has been reinvented as a teenage girl. Well, I've finally gotten around to reading the first three issues written by Erica Schulz and the artists Diego Giribaldi, Juan Pablo Massa, and Moncho Bunge of StoneBot Studios and have actively enjoyed them. It gets right both the legacy, creating a solid new character, Mandy, and the lore from the original comic strip just right.
Back in October (see "Confessions Of A Comic Book Guy -- Playing With Toys"), I wrote a column for ICv2's Gift Week. While I stand by my choices, I would like to add one; The Butter Butler from Rick and Morty. The show is rich with deeply weird, interesting side characters that have inexplicably become fan favorites. Everyone from Mr. Poopybutthole to Mr. Meeseeks has generated a ton of merchandise (as well as comics from Oni Press, Rick, and Morty: Lil' Poopy Superstar and Rick and Morty Presents Mr. Meeseeks), but my heart has always belonged to one that so far has only made one brief but unforgettable appearance in the cold open of the episode "Something Ricked This Way Comes."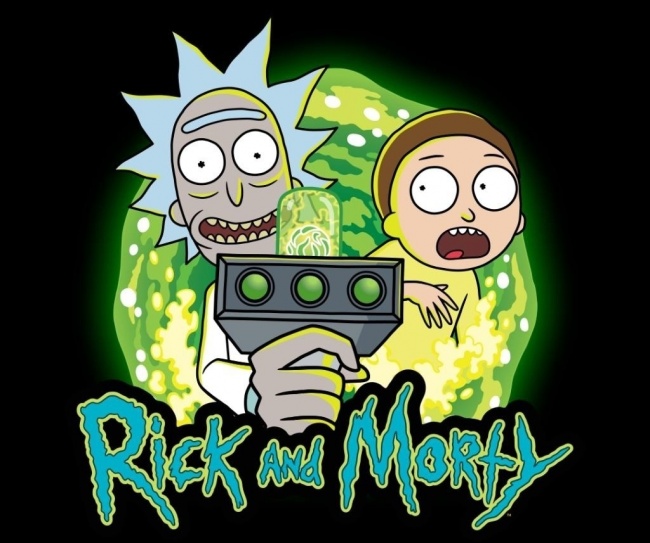 In it, the little robot asks his creator Rick what its purpose in life was and is told "You pass butter." The Butter Butler replies "Oh my God," and Rick responds with "Yeah, welcome to the club, pal." The show is for good reason renowned for its bleak, nihilistic worldview, but that brief moment of existential crisis just might have been the show's darkest moment, as well as its most heartbreaking. Was there no one anywhere who could help The Butter Butler?
I was also fairly convinced that no one else felt that way about Butter Butler's existential crisis until I read that Warner Bros. Consumer Products has teamed with Digital Dream Labs to create not just a mere action figure or figurine of him but an actual robot who can do a lot more than "pass the butter." I don't have the space to list everything the bot can do, but according to a press release it has an "assortment of audio/visual sensors and lifelike mechanical movements give the Butter Robot the ability to relay its unique, human-like personality while performing complex commands."

It has a retail price of $147. So, it's hardly cheap but then, it's also not a chunk of unmovable plastic (ie; a Funko Pop) either. I can't say for certain I'll be getting one for myself, but I can't say I won't be sorely tempted. And if I do get one I hereby swear that I will never ask it to pass the butter. Never.

The opinions expressed in this column are solely those of the writer, and do not necessarily reflect the views of the editorial staff of ICv2.com.