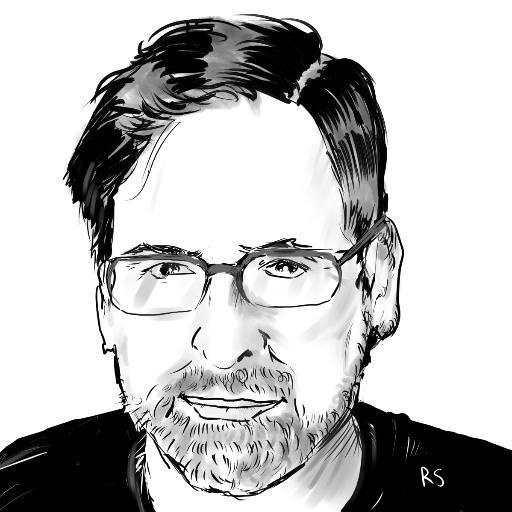 A couple of months ago, I posted a story here about a cartoonist that few in the industry had heard of attracting tens of millions of views on YouTube (see "
Glimpsing a Future of Comics, 8 Minutes at a Time
"). Last week over at
Publishers Weekly
, I covered the story of how Tapas, a U.S.-based webtoon-style platform, reported a 5x jump in revenue and paid out $14 million to creators last year. Now Wattpad, a digital reading platform that includes ebooks, podcasts and media, just got picked up by Webtoon's parent company Naver for a cool $600 million.
What do these three stories have in common? All three platforms figured out how to turn user-generated content (UGC) into a money machine, sidestepping the traditional career path for creators trying to hone their skills and build an audience.
Sturgeon's Law at Scale
. Science fiction author Theodore Sturgeon was widely quoted as saying that 90% of everything is garbage, and that law certainly applies to most UGC. If you go through a random sampling of nonprofessional comics and comics-like material on unmoderated platforms, you will find creators at various stages of development, some of whom would have been at home in the fanzines of the 60s and 70s and others, less so. Within that sample, maybe one in ten has promise, and maybe one in a thousand has some real polish.
Those odds aren't great unless you are dealing with communities that have hundreds of thousands, or even millions, of contributors, assisted by technology algorithms that help audiences find content they might enjoy and vice versa. And then, suddenly, you are talking about hundreds or thousands of potential hits.
YouTube has spent a decade curating and grooming popular channels, pushing and prodding creators toward higher views and subscribers, even as it keeps frustrating those same top performers by changing its compensation model to raise the bars to revenue higher. One product of that was the appealing quasi-animated storytime series "The Odd 1s Out," which stands head and shoulders above most of its genre peers despite creator James Rallison learning his craft on the job rather than through any kind of formal training or apprenticeship.
Tapas takes an even more hands-on approach. In addition to providing tools and forums for its vast UGC community, the site's editors keep close track of what's getting clicks and reads with an eye toward developing those creators into professional-caliber graphic storytellers. Tapas founder/CEO Chang Kim told me a few of the site's top titles have emerged from the community and are now making good money for their creators.
Webtoon is, of course, another success story with this model. Last year, Webtoon head of content David Lee
told me
the company looks favorably on younger, less proven creators because they have grown up reading comics optimized for the vertically-scrolling mobile comics format and sometimes understand the medium better than more traditional storytellers.
Taking UGC Transmedia.
As we all know, comics are just the tip of the spear when it comes to bringing visual content to new audiences. Scratch a current-era comics publisher and you'll find a media licensing giant-in-waiting, some of whom now come readymade with production arms, agencies and relationships with distributors.
Those same outlets are looking for all kinds of content. Podcasters, Tik-tokkers, desktop animators and various other kinds of creators are all being tapped for the same kinds of deals, with prose books being an evergreen source of material. That's why 20% of the content on Tapas is light novels, some of which are already being adapted into successful mobile comics properties. And it's what makes Naver's acquisition of Wattpad an intriguing new development.
Wattpad isn't a comics platform, but it is a huge source of UGC in other media, and it is phenomenally popular with younger audiences who are poised to make or break the entertainment properties of the 2020s. The press release announcing the acquisition explicitly referenced the synergies between the two platforms, including the potential of turning Wattpad hits into Webtoon series.
"Wattpad joining WEBTOON under the NAVER umbrella will be a big step towards us becoming a leading global multimedia entertainment company," said NAVER WEBTOON founder and CEO, Jun Koo Kim. "Both Wattpad and WEBTOON care most about helping creators tell their story their way, and both represent world-leading collections of inspired, imaginative storytelling IP."
The numbers game.
It's fine to be opportunistic, but again, the trick here is scale. Over the decades, traditional publishers have gotten lucky with UGC that has come in the door. Jim Starlin's creation of Thanos predated his affiliation with Marvel Comics, for example, and Marvel seems to have done all right commercializing that property.
In recent times, comiXology threw open its gates to self-published digital work that is, essentially, UGC that meets minimum standards of professional presentation, through its comiXology Submit platform. So far, one Submit title, the LQBTQ+ friendly
The Pride
, has been curated into the comiXology Originals line, and the company has found creators Kel McDonald and Erica Schultz through their contributions to Submit, but comiXology does not seem to be approaching it as a systematic business model the way the Webtoon-style platforms are.
Finally, there are a fair number of recent creators who emerged from the DIY webcomics world of blogs, Tumblr and Instragram, notably the prodigiously talented Noelle Stevenson, or who have made their commercial impact through Kickstarter rather than traditional publishing channels, like Spike Trotman. That path remains more rugged, though, compared to the more formalized UGC processes in place on the newer platforms.
One difference might be the international perspective. Webtoons are big business in Asia, with top titles selling huge volumes and getting anime, gaming and media spinoffs. We haven't seen that model perform like that in America, at least not yet, so there is not the same enthusiasm for bankrolling it to the tune of half a billion dollars as Naver just has with Wattpad.
When the numbers are that big in terms of both dollars and the size of the UGC community, what we see as the normal practices of editorial curation and systematic content development don't really work. There's too much material being created and consumed for even a gigantic editorial staff to get a handle on all of it. So the editors leave it to the crowd to sort winners from losers, pour gasoline on the fire with algorithm-driven discovery and recommendation, then come in and strike deals with work that has already proven itself.
Hope for the humans?
All this feels a little bit mechanistic. There's an assembly-line quality to how digital platforms are turning their readers into contributors, their contributors into stars, and their star properties into big media attractions that bring in yet more readers. At base, though, it's still individual creators telling the stories. They're just finding new ways to reach an audience and develop their skills outside the frameworks that we've come to expect.
Some of them may end up getting financially exploited as badly as comics creators of years past. Some may ultimately regret their lack of formal preparation and training. Others may discover this is the only way to take advantage of the formal training they got that had prepared them for an outdated publishing model.
However you want to look at it, the systematic development of UGC at scale is here, and it's changing how the billion dollar franchises of the next 10-20 years will be discovered and taken to the public. What the legacy publishers can or will do about it remains an open question.
The opinions expressed in this column are solely those of the writer, and do not necessarily reflect the views of the editorial staff of ICv2.com.
Rob Salkowitz (
@robsalk
) is the author of
Comic-Con and the Business of Pop Culture
.