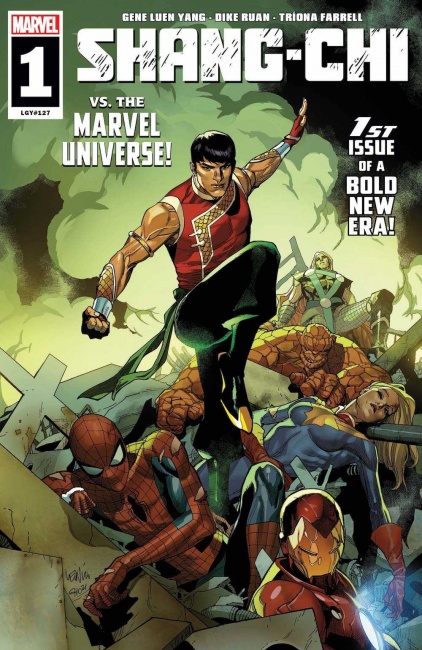 Confessions of a Comic Book Guy is a weekly column by Steve Bennett of Super-Fly Comics and Games in Yellow Springs, Ohio. This week, Bennett follows up on last week's column featuring Shang-Chi and offers his thoughts on the newly released M.O.D.O.K. series.

Last week (see "Confessions Of A Comic Book Guy -- Inching Back Towards Movie Theaters") while writing about the upcoming Marvel movie Shang-Chi and the Legend of the Ten Rings, I revealed that I had been saying the title character's name wrong for 40 years; it's apparently pronounced "SHONG-chee" not 'SHANG-chee". Since Americans seem to have a lot of problems getting foreign names right, and the movie isn't coming out until September, I'd recommend we all take a little time out of our days to practice saying it the right way. Because, all it takes is a little time and effort; I present into evidence M. Night Shyamalan. In 1999, when he was the celebrated auteur behind the blockbuster film The Sixth Sense, Americans constantly used it as a punchline (remember M. Night Shama-lama-ding-dong?). It took many of us a decade, but we finally were able to say it right. Unfortunately, this happened just in time for his critical/box-office bomb The Last Airbender.

I really should have mentioned that Shang Chi #1 by Gene Luen Yang and Dike Ruan was released last week. It's the start of the story arc "Shang-Chi vs. the Marvel Universe" which as the cover immediately lets us know, will have Shang battling a bunch of superheroes to establish his bad-ass bona fides for readers unfamiliar with the franchise. In his new status quo, Shang now runs the Five Weapons Society, his evil father's old organization with the help of his recently discovered half-siblings. Here he and his adorable/deadly little sister Esme track tracking down a gang selling a drug that turns people into Chinese Were-Yetis (yes, you read that correctly) with the not entirely welcome help of Spider-Man. It's well done and a lot of fun. If you're not familiar with the character, this is a good place to start.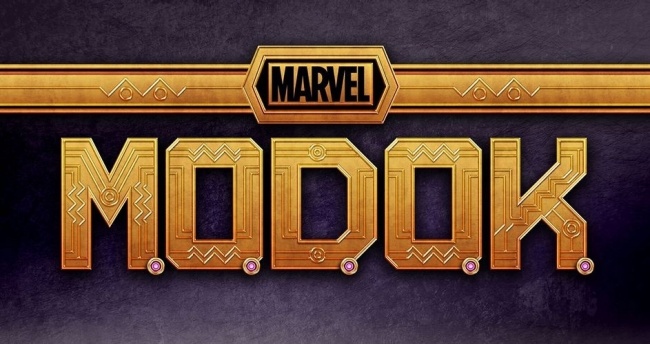 I've always been a big fan of the character of M.O.D.O.K. (Mental Organism Designed Only for Killing) and have been looking forward to his animated series since 2019 (see "
Confessions Of A Comic Book Guy - Make Mine M.O.D.O.K.
"). Well, the R-rated stop-action (it looks like
Robot Chicken
with slightly smoother animation) very dark family dramedy finally debuted last Friday on Hulu. Naturally, I almost immediately binge-watched it.
As you might expect of anything involving actor/comedian Patton Oswalt, it's funny. But if the series has a problem, it's that his M.O.D.O.K. blows all of the other characters off of the screen. The only exception seems to be his children; Daughter Melissa, who doesn't seem to mind physically resembling her father, and his normal-appearing son Lou. He seems to have inherited his dad's desperate need to always be the center of attention, thanks in large part to actor Ben Schwartz who voices him. Lou ends up stealing every scene he's in.
And, finally, as previously established, I'm a big fan of international comics and try to read as many news stories about comics as I can find online. The other day I came across one saying Swiss tennis player
Roger Federer was "entering the comic book world"
with someone or something called "Globi". Federer is featured in the book
Globi and Roger
, Globi being the "iconic blue parrot, who can best be described as Switzerland's Mickey Mouse" who "was created by Robert Lips in 1932 as a cartoon strip that later became a picture book." And "Federer boasts his own comic collection from his childhood."
I've been reading everything I could find about comic books all over the world since I was 10, and this was the first time I had even heard of Globi. I learned something today and now, so have you.
The opinions expressed in this column are solely those of the writer, and do not necessarily reflect the views of the editorial staff of ICv2.com.