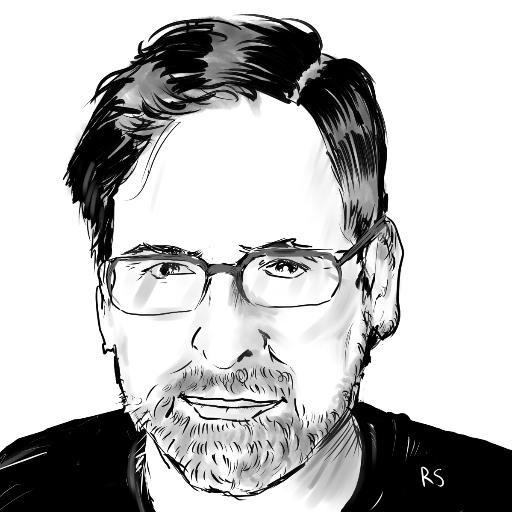 As you may have heard, podcasting is the next big thing in the media universe, despite having been around for more than a decade. Content and distribution deals are clocking in at eight and nine figures, and
recent industry data shows
that, for the first time, more than 50% of American media consumers listen to podcasts, up 7% from last year. So it's no surprise that both DC and Marvel are taking the leap.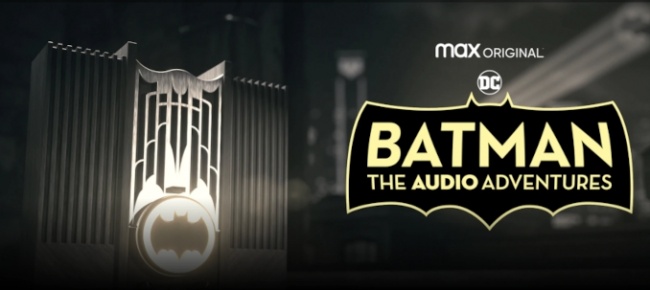 Heroes in your earbuds.
News came last week of a 10-part scripted Batman podcast series,
Batman: The Audio Adventures,
that will debut on HBO Max, with an A-list cast including Jeffrey Wright, Rosario Dawson and John Leguizamo. A
big story on Bloomberg
suggests that the bigwigs at WarnerMedia and HBO see this kind of audio content as a secret weapon in the effort to propel HBO Max into the winners circle of the streaming wars.
This follows DC's
big deal with Spotify announced earlier this year
to bring new takes on its superheroes to listeners. One of the headliners of that announcement is a different Batman series, this one penned by David S. Goyer.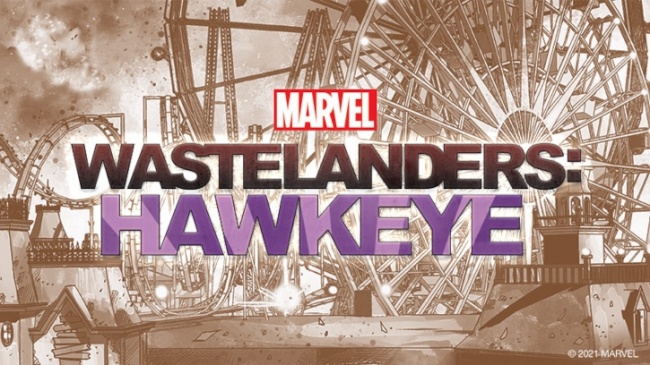 Meanwhile Marvel just
launched a new paid subscription service
for its Marvel Podcast Unlimited series on Apple. Exclusive programming in Marvel Podcasts Unlimited on Apple Podcasts includes
Marvel's Declassified
, a narrative documentary series that explores the evolving history of Marvel Comics, plus access to Marvel's growing roster of star-studded audio programming, including
Marvel Wastelanders: Hawkeye
(with Stephen Lang and Sahsa Lane) and
Marvel Wastelanders: Star Lord
(featuring Timothy Busfield, Chriss Elliott, Danny Glover and Vanessa Williams).
Marvel also has a bunch of free podcasts produced in partnership with SiriusXM, the heaviest of the heavy hitters in the original audio content space, including
Marvel/Method
, an unscripted series in which actor and rapper Method Man interviews celebrity guests like Killer Mike, Jemele Hill and Kevin Smith about all things Marvel;
This Week in Marvel
, a weekly conversation series about the latest Marvel comics, TV, movies, games, toys, and more;
Women of Marvel; Marvel's Voices;
and
Marvel's Pull List.
Marvel in particular seems to be showing some ingenuity about using its podcasting footprint to promote its current comics and creators, particularly with some of its unscripted programming. It's not clear how much value this kind of air cover provides for retailers, but anything that raises awareness of the printed product specifically can't hurt.
The transmedia dog that didn't bark.
I can't help thinking there's a bigger missed opportunity here for market growth, though. Ever since the dawn of the Big Media Superhero era (c. 2002 or thereabouts), there's always been a dream among comics fans that the corporate IP owners investing hundreds of millions of dollars to produce and market big budget feature films would want to find some way to move at least a few of those new fans into comic book stores.
Time after time, that hope has been dashed, either through well-meaning publishing motions that are uncoordinated with the film promotion, or, more often, through simple disinterest and neglect. The relatively tiny readership of the comics was not even an afterthought to the army in charge of marketing the latest tentpole. A good example of the perfunctory nature of efforts are Marvel's MCU "Prelude" comics, typically one-shots or micro-series that show up a couple of weeks ahead of a film launch and provide the barest, least-revealing morsels of backstory or connective tissue for the movie.
DC did a much better job coordinating a publishing strategy with its creatively and commercially successful videogame properties in the first half of the 2010s. The
Injustice: Gods Among Us
and
Arkham
-themed comics were no afterthought: they were solid prequels that set up the world of the games and could stand on their own as comics. Problem is, they were digital-first: a sensible approach considering the target audience, but unhelpful from a retail standpoint until the monthly titles and collected editions started making their way to the direct market. The problem is, by that time, the new audience had already read them digitally; these physical artifacts were mostly aimed at existing comic book customers.
Dreaming of connected worlds.
The scripted podcasts offer another bite at the transmedia apple, which is why Marvel's recent announcement around spinning the
Wastelanders
podcasts into comics is so encouraging (see "
Preview: 'Wastelanders' One-Shots Covers
"). Adapting or tying in a comic to a movie or game can feel cheap because the comic can only offer a limited, stylized version of the most seductive and dynamic eye candy that money can buy. But podcasts lack a visual component. The artwork would complement, not compete with, the story, particularly when you are dealing with characters that already have a well-established visual identity.
For this reason, Marvel's tentative first steps here could be the beginning of a larger opportunity to spin off comics that either adapt the podcasts, are set in the same world, or provide some bonus story content to listeners while adding something new and different to the experience. If you really wanted to get fancy, you could include gamified elements like embedded codes, clues or contests to spur conversation on social media and cross-pollinate the comics audience with the podcast fans and vice versa.
It also makes business sense. If you're promoting a do-or-die multi-hundred-million-dollar feature film or platform videogame, marketers would be hard-pressed to justify not spending every penny of their budget to drive sales of whatever big expensive thing they are selling. But podcasts, even ones featuring top-drawer talent, don't represent that kind of financial commitment, and the return on investment isn't as straightforward as number of games or tickets sold.
You get the sense that the creative divisions between media and publishing that exist in these giant companies are too great for deeper collaboration beyond opportunistic one-shots, even if someone, somewhere thought it was a good idea. If so, that would be too bad. The past 20 years have been mostly a one-way pipeline between the IP that originated in the comics and the media instances that have reached a mass audience without doing much to help the publishing side be more sustainable.
This new turn of the media wheel offers a chance to change that in ways that make business and creative sense. And it starts with listening.
The opinions expressed in this column are solely those of the writer(s), and do not necessarily reflect the views of the editorial staff of ICv2.com.

Rob Salkowitz (
@robsalk
) is the author of
Comic-Con and the Business of Pop Culture
.