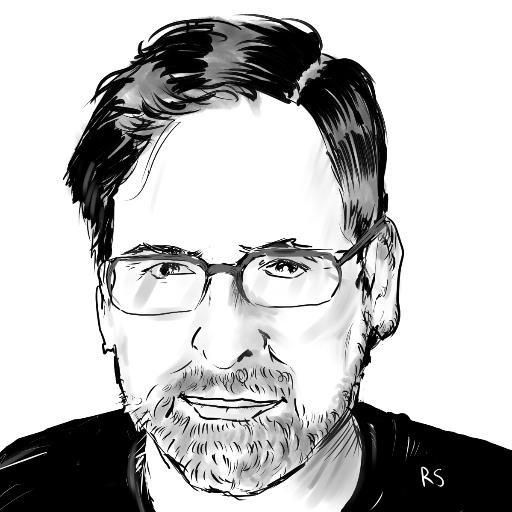 Because webtoons (mobile-first, vertically scrolling digital comics) have traditionally focused on different audiences, genres and delivery channels than print comics sold through the direct market, some in the industry tend to view the whole phenomenon as, at best, tangential to their business. In reality, webtoons represent the biggest opportunity to grow the market in a generation, and the largest company in the space has been making big moves in print, licensing, media development and partnerships with American publishers like DC and Archie.
Last month for
Forbes
, I
spoke to Webtoon founder and global CEO Junkoo Kim
about the company's massive international footprint, which generated more than $1.2 billion last year (about the same as the entire U.S. comics industry put together). Here for the first time, Webtoon North America CEO Ken Kim discusses issues directly impacting the US comics business, including new initiatives to bring million-selling Webtoon content to bookstores, comic shops, screens and gaming consoles.
Mr. Kim replied to written questions. His responses are included in full.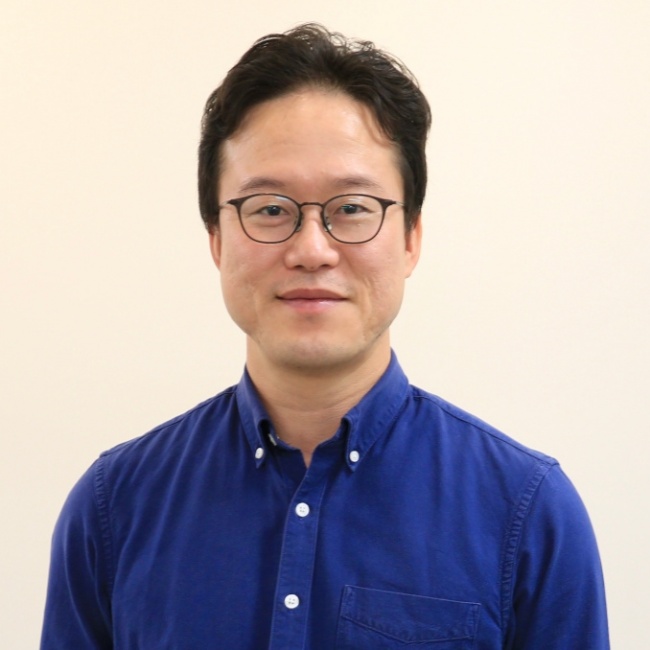 How would you categorize readership growth in the US over the past year? How does US growth compare to Webtoon's growth in its other main markets?
We're at a moment when people realize the incredible diversity of content and creators in the world of digital comics. And as the global leader in digital comics, we've seen continued growth in recent years, including in the U.S. market, where we now have an incredible 14+ million monthly active users domestically. In 2020, we celebrated our sixth year in the U.S. market, with 10 million users -- that means we've grown by 40% since 2020. Globally, we now have 72+ million monthly active users, with the U.S. market representing nearly 20% of all users.
It's important to remember that we're building the future of comics. In the U.S. more than 70% of our readership is Gen Z. That's an entire new generation that reads comics on their phones!
Ultimately, we're in the entertainment business. Along with empowering a new generation of comic artists and pioneering innovative storytelling technology, we're looking at new formats for content from WEBTOON. Digital comics from WEBTOON are now some of the most exciting shows on TV. Netflix has seen incredible success with
Sweet Home
and
Hellbound
, both of which started on our platform. We've seen news reports indicating that
Hellbound
quickly rose to the top of Netflix's rankings the first weekend it was released in more than 80 countries. And
Tower of God
on Crunchyroll is reaching new fans around the world.
With Wattpad WEBTOON Studios, you're going to see more adaptations from WEBTOON content fueling the global IP wars. With the growing demand for comics-based IP, a new diverse generation of artists sharing their work online, and new comic fandoms growing every day, there is a huge opportunity for growth.
What are some of the hot content trends in the US market over the last year - popular titles, genres, creators?
The most popular WEBTOON series are always the most creative and inspiring. Gen Z wants to read new types of stories, focused on topics and issues they can connect with personally. Superheroes are amazing, but they make up just a small piece of the incredible diversity in comics that we see on WEBTOON.
That's why categories like Romance and Slice-of-Life have remained two of our most popular genres, helped by some of our most popular series. It's been a big year for
Lore Olympus
, by Rachel Smythe: the story stayed on top this year as fans couldn't get enough of this world-changing series. Rachel recently won a Harvey Award for the series, and it was also published by Random House as a graphic novel. But Rachel's success is just getting started!
Lore Olympus
is also in development as an animated series from Wattpad WEBTOON Studios and the Jim Henson Company.
Another standout project this year was our first series in partnership with DC (more on that later),
Batman: Wayne Family Adventures
, which quickly hit the top of the Slice-of-Life rankings after it launched.
Thrillers have always done well on the WEBTOON platform over the years, but we saw a big surge in popularity this year, especially with the continued rising interest in Korean TV/film content in that genre, like
Sweet Home
, which was based on a
WEBTOON series
. And the newest WEBTOON adaptation
Hellbound
just premiered on Netflix as well, another in the horror/thriller genre. The creator of
Hellbound
, Yeon Sangho, was also the director of
Train to Busan,
which was a genre hit in the U.S. and is now getting an American remake.
What early response have you seen to the DC and Archie Webtoon content, particularly among North American readers who are most familiar with these properties? Is the reaction what you expected?
Reader responses to our DC and Archie series have been amazing.
Batman: Wayne Family Adventures
currently has 715,200 subscribers and a 9.72 rating from readers. Our first Archie series,
Big Ethel Energy
, is also doing very well, with 266,600 subscribers and an 8.52 rating. We expected a lot of excitement from our audiences before we launched these new series, but it's been so rewarding to see all the comments now that they're live, especially from fans of the original DC and Archie comics. Personally, I'm also a lifelong fan of both DC and Archie, so these partnerships have been a true passion project for me, and I'm so happy to see that our readers are enjoying these new stories.
But these are just starting points for us. We're helping some of the most established franchises in comics reach a new generation of fans. We want to do a lot more of this work, and our Supercasting partnerships will continue to deliver exciting new content for readers. We're going to have original content from HYBE artists like BTS with 7 Fates: CHAKHO launching in January.
I think these partnerships speak to the true power of WEBTOON and what we're doing. Some of the biggest names in comics and pop music are now working with us, because we're home to Gen Z fandoms around the world, and a global leader in IP.
What publishing partnerships are you engaged in to bring digital comics from Webtoon to the traditional print distribution channels, both trade and direct market?
We have partnerships with multiple publishers in the U.S. including Clarion Books, who published the graphic novel edition of the Webtoon series
Hooky
this year, and Random House Publishing Group, who published the graphic novel of
Lore Olympus
, also this year. Both of those had great releases (the second volume of
Lore Olympus
is due in July 2022) and it was extremely exciting for us to be able to partner with traditional publishers to bring these stories into the hands of long-time fans and also new audiences of readers who enjoy graphic novels.
In addition to working with traditional publishing houses, we also recently announced the launch of WEBTOON Unscrolled, our new graphic novel imprint from Wattpad WEBTOON Studios. The imprint will publish print editions of popular WEBTOON series starting in fall 2022. WEBTOON readers are highly passionate and loyal, so they are thrilled to be able to read their favourite artists on the app, and then pick up a print version for their bookshelves as well. WEBTOON Unscrolled is going to allow us to bring more WEBTOON creators' stories into readers' hands in the near future.
Specifically, how can comics retailers capitalize on the online popularity of digital comics from Webtoon to bring those customers into their stores? Are you making any outreach to the traditional comics market in the U.S.?
We've established a lot of synergy with the retailer market. After all, we're all in the comics business, we all love comics creators, and we're all part of the same global comic fan communities.
But our business is also fundamentally different. WEBTOON is the global leader in digital comics, so that is where we focus our energy. At the same time, we work with incredible publishers like DC and Archie to help bridge the gap between the physical comic market and global digital comic fandoms on WEBTOON. We hope everyone who reads a comic, in any format, goes on to embrace comics in every format. Our adaptation division at Wattpad WEBTOON Studios is now publishing WEBTOON hits as graphic novels, so we're creating more opportunities for fans to discover WEBTOON content in new formats. And we've partnered with a number of publishers to bring some of our most exciting stories to bookstores. Both Miriam Bonastre Tur's
Hooky
and Rachel Smythe's
Lore Olympus
have both been best-sellers, so we're already helping to bring readers to bookstores.
And this is really just the beginning. You're going to see more digital comics from WEBTOON become globally famous on our platform, then reach best-seller status in bookstores. Ultimately, we're building the future of comics, bringing more creators and their unique voices to readers around the world, whether it's online via WEBTOON, on a movie screen, or in a bookstore with a graphic novel.
What other relationships with licensors are you pursuing in the U.S., particularly in videogaming, tabletop gaming and licensed merchandise based on popular work?
We've had some great success with licensing and merchandising in the U.S., and this is really just the tip of the iceberg for us. We recently launched the
Lore Olympus
line in Hot Topic, followed by lines for
UnOrdinary
and
I'm the Grim Reaper
. We also host an online store at ShopWebtoon.com.
This is a part of our business you're going to see more of in the future. We know that WEBTOON fandoms love to show their passion for their favorite comics with merch and collectibles. So in the same way we're helping creators find new audiences with Wattpad WEBTOON Studio adaptations, we're also planning more and bigger licensing and merchandising opportunities for them.
How does your investment in Wattpad Webtoon Studios affect prospective live action/animation/game development? What do you see as the scale of your efforts in those areas (e.g., shorts, feature films, animation, live action, etc.)?
Webcomics have become extremely popular over the last 15 years, especially among Gen Z and Millennials. When we created Wattpad WEBTOON Studios it marked another huge step forward for us to help bring our great storytelling and webcomic IP to more audiences through different mediums. The majority of our studio projects so far have been in TV series (both live-action and animated), but we are also working on and excited to pursue opportunities in films, games, merchandising, and more. There are no limits for us on how we can bring our WEBTOON stories to new spheres of entertainment. For example, in Korea we recently adapted
Yumi's Cells
, one of the most popular series on our platform, into a successful TV series that streamed globally, and also partnered with SKYWALK Games to develop it into a mobile game. Our focus is always on the creators and the fans, and with Wattpad WEBTOON Studios we can continue to deliver the best creative opportunities for creators and the highest quality stories for fans.
Junkoo Kim talked about UGC as an important aspect of Webtoon's global strategy for engaging new creators. How important is UGC specifically in North America? What kind of growth and volume have you seen in the UGC channel in the past 12-18 months?
UGC is an incredibly important part of our business. We don't share specifics, but UGC activity has continued to show strong performance throughout the past year and throughout the COVID-19 pandemic.
CANVAS Creators are some of the most diverse and creative artists in the world. To make a familiar comparison: if our Originals offering is comparable to Netflix, CANVAS is our YouTube. CANVAS is where we find the incredible energy, creativity, and emerging voices that go on to become our most popular WEBTOON Original Series. And with 130K CANVAS stories on the platform right now, there's an enormous amount of diversity in that content.
UGC creators are amazing new voices in comics, building their audiences on our platform, so our goal is to provide as much value as possible for everyone on WEBTOON CANVAS. We want to be the best place in the world for them to share their work, so we're always looking at new ways to create more value for creators and make WEBTOON the best option for them.
CANVAS is central to that mission to be the #1 choice for every storyteller in the world, and we're constantly working to make CANVAS better for creators. We're always looking at new ways to help creators make money, helping to achieve their stories' full potential to reach millions of global readers, and optimizing our product to ensure a healthy, safe ecosystem for creators.
Can you talk about the experience of UGC creators from English-speaking markets who have built an audience in UGC and moved into the professional channel? Any success stories?
Everyone creating on WEBTOON is part of the biggest digital comics platform in the world. And every creator on WEBTOON has the potential to reach a global audience, make money, and build a fandom around their work.
Our platform allows for more creators to publish comics than has ever been possible. They are all incredible new voices that represent the future of comics, so it really comes down to the different stages in a creator's journey. We built our
Creators 101 platform
specifically to make it simple for CANVAS creators to get started and unlock their full potential.
Some of our most popular creators started on WEBTOON CANVAS, our UGC platform. Just last year, we greenlit dozens of CANVAS series for Originals. One of our best examples of this process is one of our most successful series: Rachel Smythe began
Lore Olympus
on WEBTOON CANVAS before moving into our Original stream. Every artist who creates on WEBTOON truly has the potential to become a global phenomenon, building a fandom for their work, making money, and seeing their work adapted for new formats.
What do you see ahead for Webtoon in North America in the next 12-18 months?
A big focus will be continued user growth and exploring more new and innovative ways to introduce webcomics to new readers. I'm looking forward to building on our collaborations with partners like DC, Archie, and HYBE, as well as continuing our collaborations with our partners on the studios side like The Jim Henson Company and others. As webcomics continue to become even more mainstream in the U.S., it's a really exciting time to be working with creators, identifying new talent, and building relationships with partners to bring more and more high-quality webcomic content to audiences.
We're bringing incredible diverse content, from some of the best artists in the world, to a new generation that loves digital comics. WEBTOON is going to be unmissable in the coming years. You're going to see more WEBTOON series on screens and bookshelves as we ramp up our adaptation business. We want everyone who loves stories to join us on this journey, whether its creators making their first panel on CANVAS, or readers exploring new voices on the platform.
The opinions expressed in this column are solely those of the writer(s), and do not necessarily reflect the views of the editorial staff of ICv2.com.
Rob Salkowitz (@robsalk) is the author of Comic-Con and the Business of Pop Culture.