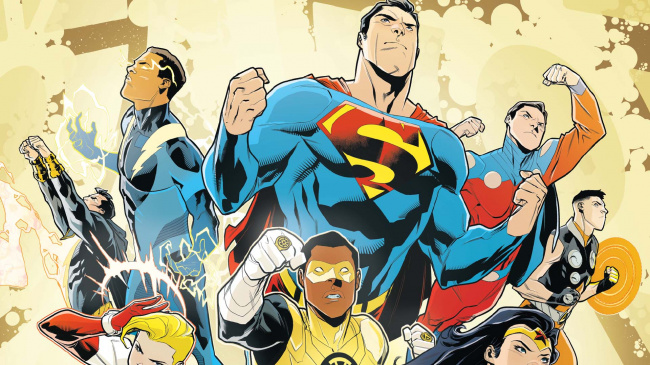 Confessions of a Comic Book Guy is a weekly column by Steve Bennett of Super-Fly Comics and Games in Yellow Springs, Ohio. This week, columnist Steve Bennett talks more about new comic titles that he is looking forward to reading in 2022.
I've already written a column about some of the comics I'm looking forward to reading in 2022 (see "Just The Beginning"). However, I didn't have to wait long for one of the comics on my list, Justice League Vs The Legion Of Superheroes by Brian Michael Bendis and Scott Godlewski, which shipped this week.
I've always enjoy Bendis' writing, regardless of what title he's writing, the same way I've always enjoyed his approach to the Legion. Historically, DC has always focused on a select group of Legionnaires, but Bendis has elected to feature as many different Legionnaires as possible. He took what could be a liability for the franchise (too many characters) and turned it into an actual advantage; nearly every one of his Legion pages is absolutely oversaturated with superheroes.
That's certainly the case with Justice League Vs The Legion Of Superheroes, and that's before the Justice League makes its appearance in the book! It's admittedly a lot, almost too much, but I have to confess I needed to give #1 a second reading to catch everything Bendis was throwing at us. However, having to reread a comic by Bendis is hardly a bad thing.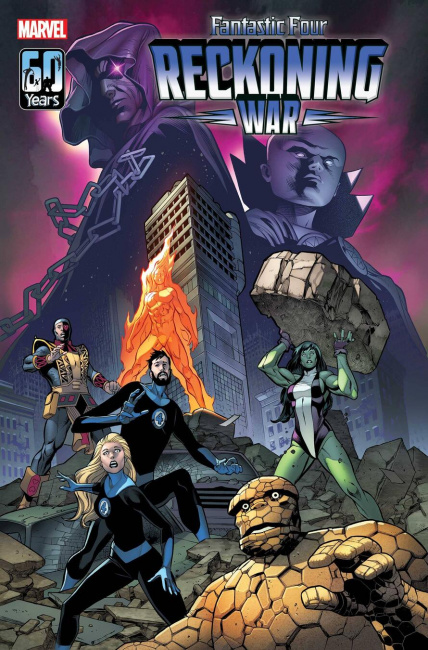 I'm not, at this time, really in the market for another cosmic saga event, as, at this point, officially burnt out on them. In spite of this, I'm looking forward to reading
Fantastic Four: Reckoning War Alpha
#1 for four reasons. First off, I've generally liked writer Dan Slott's run on
Fantastic Four
and it's good to see a Marvel event where for a change the focus is on them, as opposed to the X-Men or Avengers.
Secondly, these kinds of cosmic events tend to be plenty predictable, but you can't say that about any comic that gives a strong supporting role to Bill Mantlo and Keith Giffen's character Jack Of Hearts. I won't try to tell you he was my absolute favorite Marvel forgotten hero (that title belongs to either Ulysses Bloodstone or Woodgod), but he's definitely one I'm fond of and I'm glad to see him back.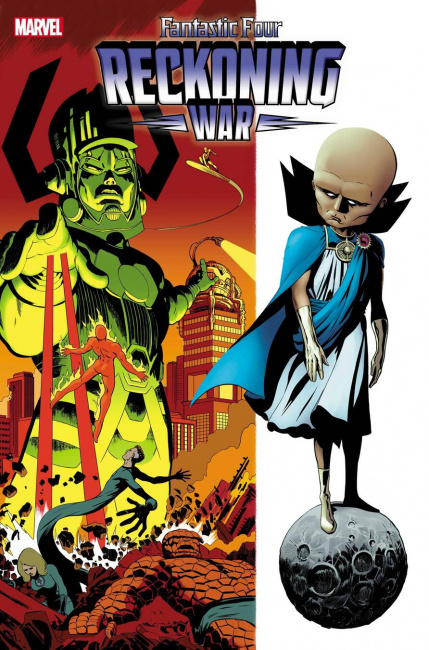 Thirdly, as some of you already know, I'm a big fan of The Watcher (see "
Watch This
") along with featuring the character in a prominent role, he's getting his own spinoff title,
Reckoning War: Trial Of The Watcher
#1 by Dan Slott and Javier Rodriguez set to ship on March 16.
Finally, it's not set to arrive in stores until September 13, but I'm really looking forward to Everyday Hero Machine Boy a graphic novel by Irma Kniivila and Tri Vuong. The character made his first appearance in 2021's Skybound X #2, the weekly five-issue mini-series from Skybound, and the graphic novel is the first release from Skybound Comet, a new original graphic novel imprint aimed at YA and Middle Grade audiences.
It's a heartwarming slice of life story of a mechanical boy who's working hard to be a hero, whether it involves "fighting giant bugs in the school's basement, rescuing cats from trees, or making the perfect spaghetti sauce." Being the self-proclaimed biggest Astro Boy fan in North America (see "I've Got Machine Guns In My Butt!"), I'm naturally a sucker for stories about boy robot heroes. But Everyday Hero Machine Boy is well worth reading on its own merits.
The opinions expressed in this column are solely those of the writer, and do not necessarily reflect the views of the editorial staff of ICv2.com.