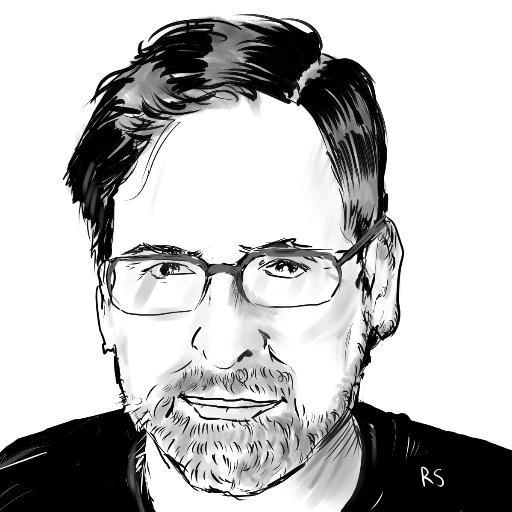 As you've no doubt heard, Discovery Network's $43 billion merger with Warner Media has gone through and the new bosses are taking over. There are rumblings of reorganizations and a lot of staff turnover at the highest levels (see "
Warner Execs Exit as Merger Closes
"), but it's not clear what all this means for DC, especially the comics publishing division.
Spoilers: no one except a few in the Discovery brain trust know for sure at the moment what's to become of the entity now known as Warner Bros Discovery (WBD), but that isn't preventing people from speculating or extrapolating from the first murmurs. Rather than go all-in on an uninformed theory of my own, I prefer to note the slant and emphasis of analysis that's appearing elsewhere in the media, which each might contain some facets of the truth.
In the hopes that all the blind people describing the elephant will somehow add up to something that looks like an elephant, here are the highlights.
Variety sees brand consolidation ahead.
The entertainment trade publication
Variety
led coverage on April 14 with an
exclusive story
headlined "Warner Bros. Discovery Considering Overhaul of DC Entertainment," by Brent Land and Matt Donnelly. The story claimed WBD has been "toying with the idea of turning DC into its own solidified content vertical" because DC "lacks a coherent creative and brand strategy."
That's business-speak for cracking open the silos of film and video, publishing, and consumer products, separating the DC-centric IP from the
Harry Potters
,
Games of Thrones
, and other properties, and putting the whole thing under a "czar" on the order of Marvel Studios' Kevin Feige (who, it should be noted, does not run Marvel Comics).
The story also notes that "[WBD CEO David] Zaslav was less interested in finding a creative guru and more eager to hire someone who had the type of business background needed to keep all the different factions at DC working more harmoniously." Since WB's former owner, AT&T, apparently let that call go to voice mail, it's encouraging that the new bosses are at least cognizant of the need to get everyone on team DC, wherever they sit on the org chart, pulling in the same direction.
IGN thinks more DC streaming content and games are coming, at a cost.
The entertainment and videogame publication IGN ran the
Variety
story through their own filters, added in some analysis by CNBC's Alex Sherman, and
came to the conclusion
that WBD is about to embark on a wholesale consolidation of all the various channels and divisions within the combined companies to build everything into a super-streamer, possibly under the already-strong HBO Max brand. One thing they agree on is that it will likely cost more, and to pry open consumers' wallets, they'll need to serve up more of that fun and popular DC-oriented content.
In a
second IGN story
, Zaref Ayman, who covers gaming, unsurprisingly believes the very same intel suggests that WBD is "reportedly planning to increase the production of videogames set in the DC universe." That would be both welcome and unsurprising, since DC has done a pretty good job turning its IP into all kinds of interesting videogames, and more of that could generate publishing tie-ins like the
Injustice
series.
Nerdist thinks change will help an already-strong DC get stronger.
While many folks read the Variety story as a signal that the long knives were coming for whatever is left of post-AT&T DC,
Nerdist
writer Eric Diaz
prefers to see the glass as half full
. He notes that "there is a narrative going on that all DC media is somehow a failure, which is also clearly not true," noting a string of successful DC products on both screens and paper.
He also argues that "Warner Bros. Discovery can't even think of selling off DC Comics or licensing off their characters to another publisher. The comics themselves are the foundation for everything and the petri dish for ideas later used in other media. While I personally believed this outcome (selling or dismembering DC) would have been likely sooner or later had Warner Media remained in the clutches of AT&T, I agree with Diaz that the new WBD brass are certainly making the right noises about preserving the integrity of DC, which begins with the comics.
He also makes a good case for embracing the fact that DC contains multitudes, not just multiverses. Standalone successful projects like
The Batman
and
Joker
don't negate the existence of a, or
the
, DCEU on movies and/or television and streaming, and don't require a hard reboot to bring everything into grand alignment.
Business Insider sees changes coming for DC, but not as painful as before.
Business Insider
also posted a long and largely anonymously-sourced story a few weeks ago, that summed up the attitude within DC as "things couldn't get worse, so they'll probably get better." One comic creator who understandably didn't want this sentiment attributed, said he left DC during the AT&T years because "creators and editors were being treated like complete trash."
Another anonymous source recognized that some of AT&T's decisions were driven by market realities. "There's a dedicated but not growing base of customers for [single-issue superhero] comics," the person said. "It's important to have a cultural presence, so the best place for DC is to be in a position to promote new ideas into the popular culture to keep the characters vibrant."
One person who wasn't afraid to own his tangy quotes was ICv2's Milton Griepp, who clued
Business Insider
in to the changing economics of the market, including the shift from periodicals, where DC has a strong game, to graphic novels, where it faces much stronger competition.
The story concludes on a quote from a third anonymous source: "Anything that stabilizes the industry and promotes good comics and product would be a welcome advancement."
Amen to that.
So where does this leave us?
I'd say analyst sentiment on DC's prospects within the merged company is "cautiously optimistic," at least in the long term, as everyone rates the value of DC's creative output a lot higher than they did in 2018, and figures Discovery couldn't possibly mess things up more than AT&T.
That said, everyone seems to understand that "synergies" – that's corporate for "layoffs" – are probably in the cards for at least a portion of the WBD workforce, although it's not clear what efficiencies Discovery brings to DC or publishing in particular, or how much more can be squeezed out of the lemon. If they do take place, at least it's a decent job market for creatives, and DC talent seems to have a knack for landing on their feet.
The opinions expressed in this column are solely those of the writer(s), and do not necessarily reflect the views of the editorial staff of ICv2.com.

Rob Salkowitz (
@robsalk
) is the author of
Comic-Con and the Business of Pop Culture
.