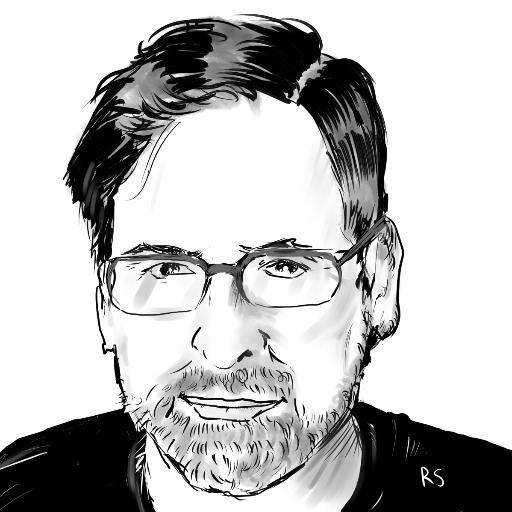 All over the land, bags are being unpacked, hangovers slept off, and COVID tests nervously watched for the appearance of that second stripe as San Diego Comic-Con 2022 recedes into the rearview mirror. The traditional midsummer landmark/juggernaut returned in full force this year after an enforced slumber, and it was, for the most part, a triumph.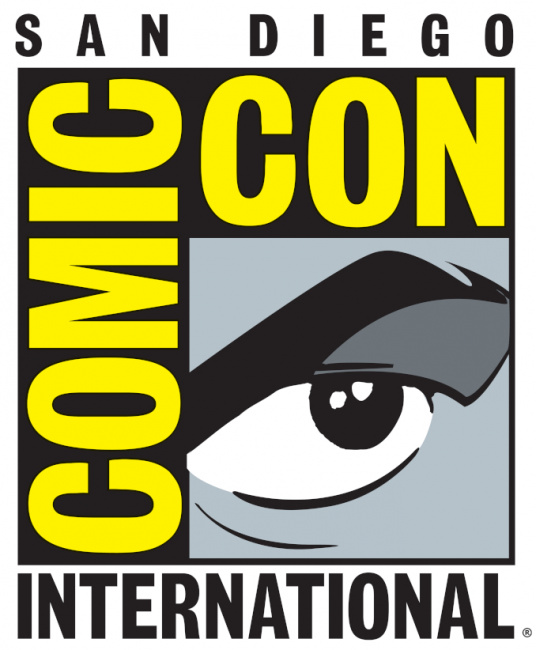 Not the biggest, but big enough.
SDCC has not released its attendance numbers, but said earlier that 2022 carried over the sold-out house from the pre-COVID 2019 badge sales, give or take a few refunds. The rough consensus of longtime attendees and exhibitors suggests a 15-20 percent reduction from late-teens peaks, reflected in more walkable aisles even mid-day Saturday, more accessible panels, and big rooms, including Hall H, with seats available at most times.
The result was a show that felt very busy (and deeply uncomfortable to the COVID-conscious, despite mask and vax requirements that were largely observed), but not insane. More than a couple of people said they wished this level would become the new normal for SDCC going forward, as it felt like a good balance. But of course, all those people had badges, as opposed to the throngs left out in the cold. As long as it suits the interests of SDCC, exhibitors and sponsors to pack them in, in they will be packed.
The clearest indicator of the Con's big return to San Diego were the building wraps and activations surrounding the convention center for blocks. These sponsored events pour revenue into SDCC's coffers as well as those of the city and its businesses, and are the financial lifeblood of an event that was, for the most part, locked into 2019 pricing for badges and exhibit hall space while faced with 2022 costs. Several offsites including the Ten Forward bar at the old "Dick's Last Resort" space on 5th Avenue, the lounge at the Hard Rock and the
Severance
and
House of the Dragon
attractions had lines as big as anything inside the convention center for most of the weekend.
Rumored absences in the schedule from the likes of Marvel Studios, Paramount and Warner Bros did not materialize. All were part of a packed Hall H Saturday schedule that featured previews of
Shazam 2
and
Black Adam
, the full Marvel Phase 4 slate and juicy news of what lies beyond, a big Star Trek panel, plus the buzzy launch of Netflix's
Sandman
with Neil Gaiman, Patton Oswald and the cast in attendance. That generated the show's biggest line, which stretched the whole length of the convention center as far down as the Hyatt, and generated some of the most controversial line-management issues with attendees as well.
Show floor shuffle pays off for rising companies.
On Sunday, I walked the exhibit hall and did a few spot-checks with exhibitors. One byproduct of the absences of big players like DC Comics, Dark Horse Comics, Graphitti Designs, Continuity/Neal Adams (RIP) and Drawn & Quarterly was a lot of shuffling of vendors, with longtime back-of-show booths moving closer to the front. Beneficiaries of that dynamic reported higher than expected sales, with depleted inventories by Sunday afternoon.
Up-and-coming publishers like Z2, AfterShock, comiXology Originals and Scout Comics got to expand their presence with larger booths in more prominent locations, while folks like Mad Cave Studios and Tapas slotted into table space in the historic independent press district at the front of Hall C. Sales appeared to be brisk at most publisher booths, where there was a lot of inventory to attract new readers.
Artists and collectibles dealers I spoke to all did well catering to pent-up demand by fans. It's not clear if toy and prop collectors showed up in numbers, but if they did, there seemed to be more than enough booths in the center of the floor to service them. High-end toys and models seemed to be the biggest growth segment in this year's exhibit hall.
A noisemaker, but not a newsmaker.
What was missing from this show was much publishing news. Dynamite Entertainment announced the acquisition of the
Gargoyles
license from Disney, and talk of Oni Press dominated the after-hours bar scene (not in a good way), but there wasn't really much to move the needle. Instead, we got a few media announcements from publishers, such as Heavy Metal's plans for live-action and animated features, and the usual new title and creator hype from DC and Marvel Comics. Ironically, publishers' reluctance to announce into the blare of media noise typically generated by the Con left a vacuum that amplified what little news there was. Or, maybe things are just slow.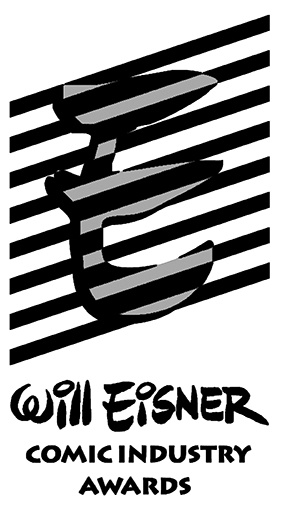 On Friday night, the Eisner Awards returned to an in-person format with an epic-length program that concluded closer to midnight than 11. Barry Windsor-Smith's
Monsters
(Fantagraphics), James Tynion IV (
Something is Killing the Children, The Nice House on the Lake)
and David Walker (
Bitter Root, The Black Panther Party
) were among the night's big winners. Ten people ranging from historical figures like Max Gaines to the still-active Grant Morrison, Kevin Eastman and Howard Chaykin, were inducted into the Hall of Fame. Neil Gaiman, Frank Miller, Bill Sienkiewicz and Jim Lee highlighted a presenter list heavier on comics industry stars than media figures.
The usual cracks at the seams.
The return of the full-scale, in-person event after three years showed SDCC organizers retain the muscle memory of mounting such a huge event, even if there were a few signs of rust. The Con and the city dodged a huge bullet when a strike at the Hilton Bayfront that erupted on Tuesday and could have significantly disrupted the event was settled Wednesday night. The new badge registration system experienced a few hiccups leading to some big lines for pros and exhibitors. Attendee forums are full of complaints about the poor quality of this year's con merchandise, with stories of cheaply-made t-shirts and hoodies degrading almost right out of the package.
The usual gripes about line management for the big rooms were this year tinged of dark allegations about systematic collusion between private security firms and underhanded fans on private Discord servers. And, unfortunately, despite the best efforts and intentions of organizers, SDCC remains a challenging show for disabled attendees. Still, the litany of complaints at the traditional Sunday afternoon talkback panel still must have seemed vaguely comforting; none of these problems were there to complain about during the years of
Comic-Con@Home
.
A new SDCC for the 2020s?
All in all, Comic-Con 2022 felt more like a transition than a return. Whether it was the last Con of the previous era or the first of a new phase of evolution for the show remains to be seen. Comic-Con International still has a financial hole to climb out of, still has the Comic-Con Museum to stand fully on its feet, and needs to restock its depleted ranks with new blood.
But those are problems for tomorrow. This year showed the old team could still run a massive show with more successes than hiccups, and send six figures' worth of fans, professionals and attendees home happy and exhausted.
The opinions expressed in this column are solely those of the writer(s), and do not necessarily reflect the views of the editorial staff of ICv2.com.

Rob Salkowitz (@robsalk) is the author of Comic-Con and the Business of Pop Culture.