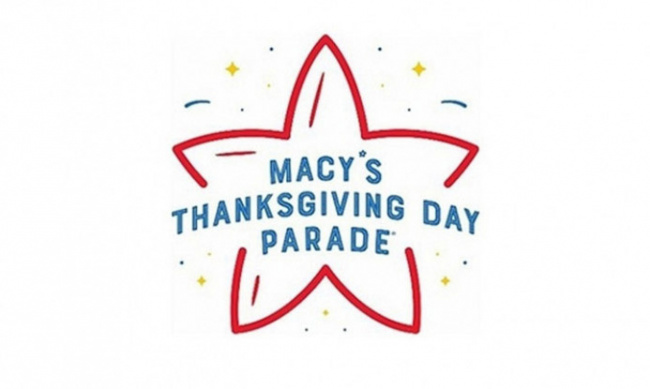 Confessions of a Comic Book Guy is a weekly column by Steve Bennett of Super-Fly Comics and Games in Yellow Springs, Ohio. This week, Bennett expands on his coverage of the Macy's Thanksgiving Day Parade and discusses the "sexy" Smokey the Bear balloon.
Two weeks ago, I once again wrote about Macy's Thanksgiving Day Parade (see "A Vote Of Thanks"). I have to confess, due to the cutting of my cords, this was the first year I was able to watch the entire parade live and I enjoyed it immensely. But in spite of how much I personally enjoyed it, I also have to confess there are times I worry/wonder just how long something as old-fashioned as a parade can sustain itself in today's world. Or just how effective it is as a marketing tool it can be for everything from products (this year saw the premiere of a float dedicated to Wonder Bread) to kids' cartoons to Broadway shows. Well, Macy's 96th annual procession "drew 27.7 million viewers on Thursday when counting both linear viewing on NBC and streaming on sister platform Peacock" and it was "NBC's highest-rated and most-watched entertainment program of the year." In fact, it scored "its most viewers in 5 years".
As I also said, The Macy's Thanksgiving Day Parade is also about brands and branding, and each one of those colorful inflatable balloons creates pre-awareness for the brands they represent. I assumed that when it came to balloons all eyes would be on Stuart the Minion, Bluey, Goku, Grogru, and Pikachu, but the surprise hit among character balloons this year seems to have been Smokey the Bear.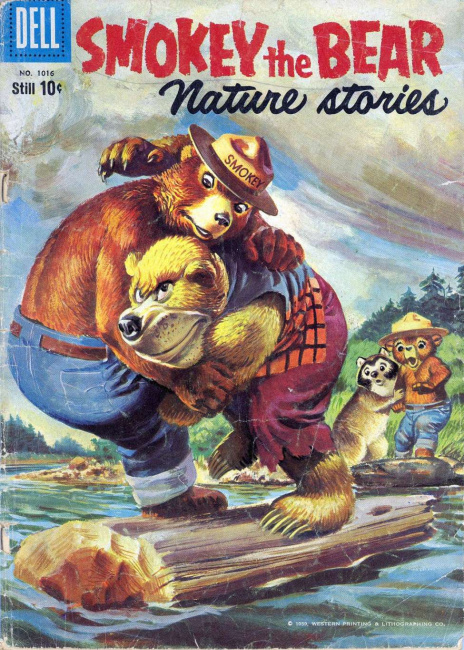 Everyone already knows Smokey; he's the anthropomorphic ursine with a hat who says "Only YOU can prevent forest fires". But as for the rest of his resume, this is the same bear who's been a marketing icon of the United States Forest Service since 1947 as well as having been the star of a seven-days-a-week comic strip that ran in the '50s written by Paul S. Newman and drawn by Mo Gollub. He also has had two comic book series (1961's
Smokey the Bear Nature Stories
from Dell and 1970's
Smokey Bear
from Western), and an animated series, 1969's
The Smokey Bear Show
. But I imagine you've probably never thought of Smokey as being a sex symbol, but according to a piece online that's apparently where a section of American heads was at during the Parade. It suggests that his
Sexy balloon gets Parade Viewers Hot and Bothered
.
Smokey Bear is supposed to communicate an important message about wildfire safety. But viewers were talking about his balloon at the Macy's Thanksgiving Day Parade for a totally different reason this year: his looming, brawny, unsettling hotness. As the giant floating bear floated over the streets of New York City Thursday, spectators took to social media to ask why the iconic shirtless character had been made to look unusually swole this year with particularly bulging pec muscles.
The article quotes a number of online commenters, and there are frequent references to Smokey's chest muscles, as well as him being "kind of a dilf", buff, "zaddy bait", and being "ripped in skinny jeans'. I'll concede that the current version of Smokey has changed somewhat over the years (he's now more humanoid and has less of a chonky dadbod), but I just don't/can't and leave us face it, won't see a childhood icon of mine as suddenly "sexy". It's like if someone told me People Magazine had just declared Ronald McDonald Sexiest Man Alive.
Still, all this attention might just be the emphasis we need to see Smokey's return to comics. I'd love for Dark Horse to get the license; imagine Mike Mignola doing a cover where he fights one of The Great Old Ones with his shovel. But now that he's "sexy" and all, it makes the character the ideal property for Dynamite Entertainment. I can't wait to read Smokey The Bear Vs. Vampirella (and see all of the 13 variant covers).
The opinions expressed in this column are solely those of the writer, and do not necessarily reflect the views of the editorial staff of ICv2.com.