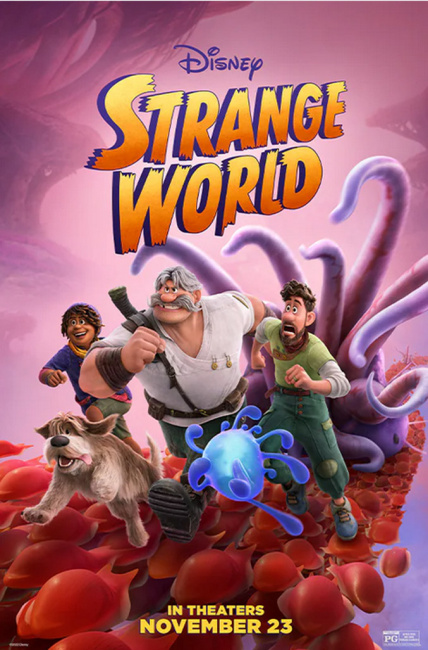 Confessions of a Comic Book Guy is a weekly column by Steve Bennett of Super-Fly Comics and Games in Yellow Springs, Ohio. This week, Bennett discusses Disney's Strange World as it heads to streaming, and how Disney should try to modernize its villains.
Last week (see "At the Movies''), I wrote about the latest Disney/Pixar film Strange World. Specifically, given its poor showing at the box office, having grossed only $30.4M domestically on its opening weekend, and $50.4M worldwide, it was undoubtedly destined for a speedy premiere on Disney+. Well, that has come to pass and it's now set to debut on Disney+ on December 23, 2022, and I'll be streaming it sooner than later and will let you know what I think
I also wrote that one reason Strange World was considered a failure was a combination of "moderate reviews, lackluster audience reception, and minimal buzz." But, I neglected two other possible contributing factors. One is that the film is that this LGBTQ+ friendly film, which features Disney's first character who was both biracial and gay, lacked some of the promotion, marketing, and merchandising that Disney does for its other animated films.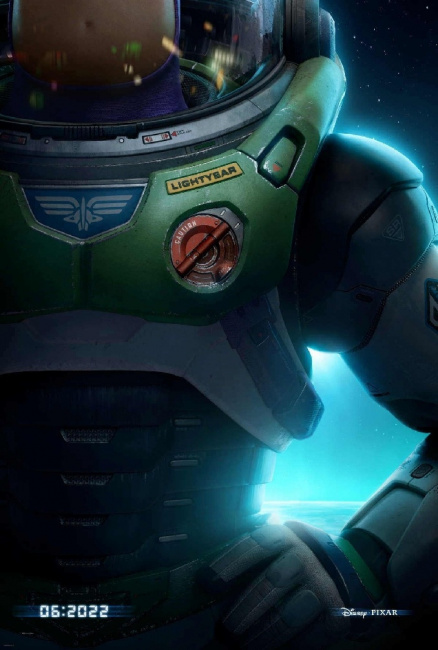 Another is that the majority of critics seem to agree on one point;
Strange World
was dull. Some have attributed it to the fact that, like a lot of other recent Disney/ Pixar movies
(Frozen II, Encanto, Onward, Coco, Turning Red
), it was about the character's internal/interpersonal conflicts and intergenerational drama. Even
Lightyear's
'villain' Emperor Zurg turned out to be, in a twist I totally saw coming, not a diabolical alien despot but rather a deluded future version of Buzz himself.
Not that there's, necessarily, anything wrong with that. Back in May (see "Entering A Post Villain World"), I suggested that one of the problems with contemporary comics is an overreliance on the traditional superhero/ supervillain conflict. And I haven't changed my mind, but, when it comes to storytelling, protagonist vs. antagonist is the rule, and movies like Encanto and Turning Red, (two of my favorite films of 2022) are the exception. Conflict is essential to a story, but it doesn't have to be a one-dimensional battle between opposing archetypes.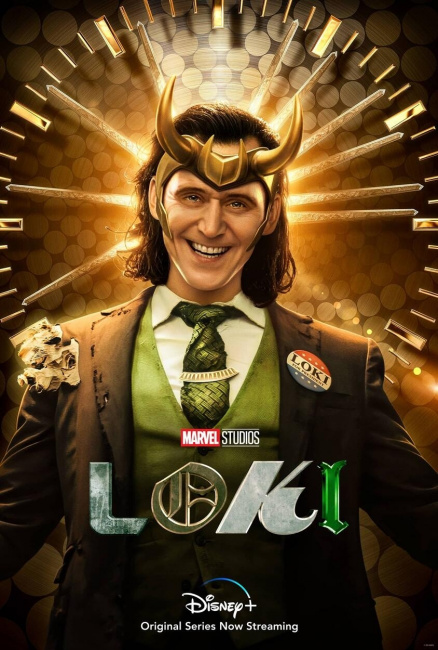 Over the years Disney has worked hard to modernize its movies to make them reflect modern sensibilities, transforming their princesses from dull paragons to proper protagonists. Now they just have to devote an equal amount of time, energy, and talent to creating contemporary antagonists, because people still love a good villain. The incredible success of the MCU's
Loki
is ample evidence of that.
Speaking of villains, I honestly wasn't paying a lot of attention to Transformers: Earthspark which is streaming on Paramount+. The only time it did get on my radar was when it was announced that they were introducing Nightshade, the first non-binary Transformer, who used they/them pronouns. That got me to actually look at the series where I discovered that in this iteration Megatron had joined the Autobots. Now, I've never been the biggest fan of the franchise, but I have to acknowledge Megatron's bona fides as a total bad-ass bad guy, and having him play for the other team is something I definitely haven't seen before. So now I'm watching the show, which goes to show you the power of truly villainous intellectual properties.
The opinions expressed in this column are solely those of the writer, and do not necessarily reflect the views of the editorial staff of ICv2.com.