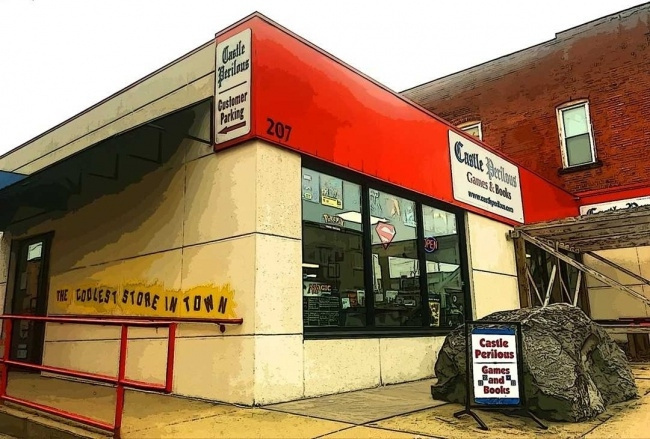 Rolling for Initiative is a weekly column by Scott Thorne, PhD, owner of Castle Perilous Games & Books in Carbondale, Illinois and instructor in marketing at Southeast Missouri State University. This week, Thorne discusses Free Comic Book Day, Wizards of the Coast's not-so-great couple of weeks,
and the passing of John Sepenuk.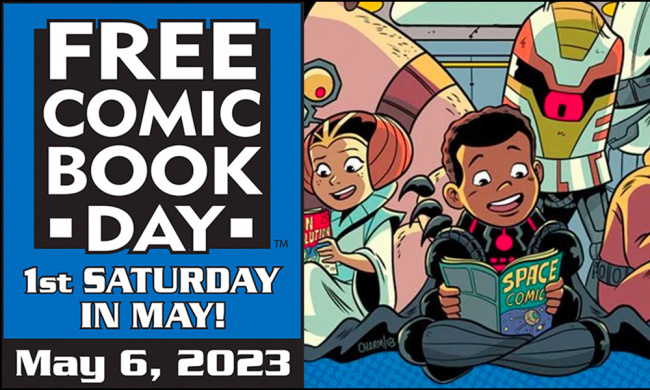 As I write this, our store is a quarter of the way through Free Comic Book Day and have done about half a Saturday's typical sales. So, the investment in the event, as usual, proved profitable. We did have fewer people waiting in line to get in than last year and far fewer customers than some other stores did. No block long lines here.
It did strike me that, compared to how slowly they move off the shelf, the
Conan the Barbarian
comic was the first to go. I still refuse to believe the
Fabulous Furry Freak Brothers
qualified as appropriate for ages 12 and up, as the blue FCBD logo indicated, so we put it with the over 17 books just to be on the safe side. While not at the level of increase some other stores saw this year over 2022 (one store told me their sales doubled last year), we saw a healthy 10% increase in sales. I was also mildly bemused to get the announcement/reminder the day before FCBD that the foil cover of
Ultimate Invasion
#1 comes with a whopping 16% margin on it (see "
Preview: Ultimate Invasion Preview #1 (of 4) Covers
"). Think I will pass, but thanks anyway.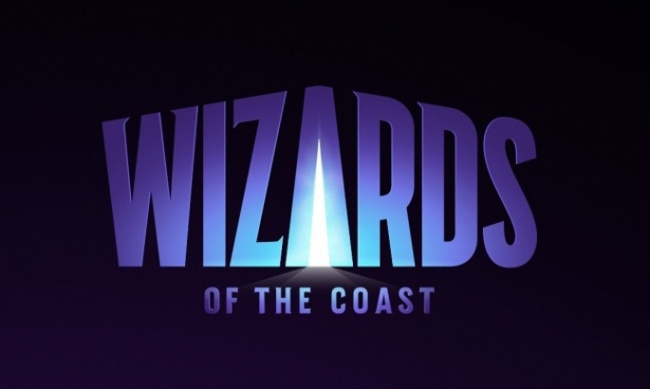 Wizards of the Coast is not having a very good couple of weeks. The company received a lot of negative publicity in the
Magic
community after sending Pinkerton agents to a YouTuber's home to recover boxes of
March of the Machines: Aftermath
that, according to him, had shipped to his home instead of the legally available booster boxes he had ordered. WotC said that the Pinkertons were sent as part of an investigation into the unauthorized distribution of embargoed product, which
March of the Marchines: Aftermath
certainly is.
WotC claimed that the Pinkertons handled themselves professionally. However, according to the YouTuber Dan Cannon, it was anything but; at least until he arrived home and told the agents to move outside. I do find it rather hard to believe that a case of
March of the Machines: Aftermath
made it into distribution early as I spoke to a few distributors after hearing the story and none of them had received
any
of the product yet. From what I have gathered, selected YouTube channels do receive product early for promotional purposes, as WotC has gotten into the habit of spoiling cards early, but given the strictures WotC puts on product shipments, I do wonder how such a large quantity made it into distribution.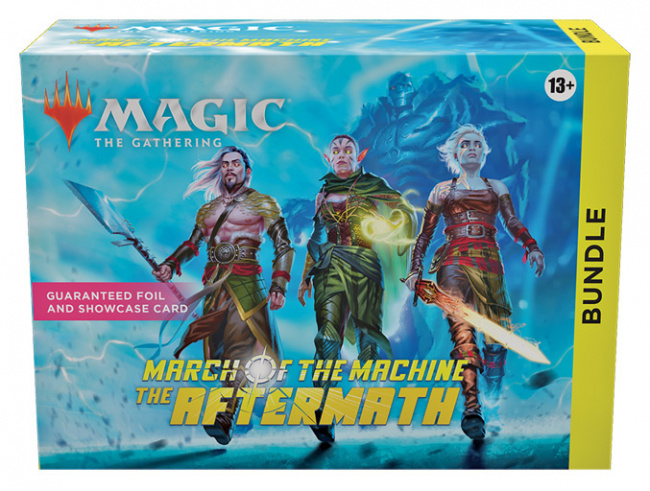 Then, there was the announcement that the
March of the Machines: Aftermath
Bundles had been misprinted indicating that each box included a Collector booster (see
"Wizards of the Coast Reveals Magic the Gathering Packaging Error"
). WotC will cover the error on each package with a sticker, but that is still an error that should not have slipped through the printing process. Happily, WotC has eliminated plastic wrap on its bundles, so they will not have to strip off the shrinkwrap to put the sticker on. It's still a lot of extra work and expense for the company.
Finally, I wanted to say farewell to Cryptozoic Entertainment's John Sepenuk (see "
RIP Cryptozoic CEO John Sepenuk
"). I only met him a few times at trade shows, but he was always outgoing and friendly. He had also built a great company over the past decade. We sold a lot of the
DC Deckbuilding Game
and
Epic Spell Wars,
so thank you John and RIP.
Comments about Free Comic Book Day, WotC's recent travails or the passing of John Sepenuk? Send them to castle perilousgames@gmail.com.
The opinions expressed in this column are solely those of the writer, and do not necessarily reflect the views of the editorial staff of ICv2.com.