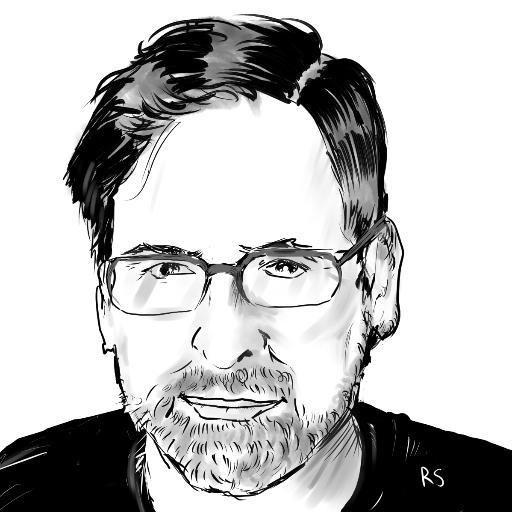 As ICv2 readers are no doubt aware, there have been some big changes at IDW Publishing over the past few weeks, starting with significant layoffs to the workforce, changes in leadership, and the delisting of IDW Media Holdings from the NYSE American, where its share price had plummeted below $1 (see "
IDW Lays Off 39% of Staff, Delists Stock
").
Is this the end for the one-time top-5 publisher? Not according to new CEO Davidi Jonas, who waxed optimistic about the new direction of the company in an hour-long interview on May 4. This is following up on
his conversation with Heidi MacDonald at the Beat
, where Jonas talked extensively about his background, the new digital strategy, the role of Top Shelf, and more. Here we'll be discussing some nuts-and-bolts business issues of specific interest to retailers and distributors, licensors, creators and people in the media/entertainment industry.
Jonas's comments were so extensive that we're breaking this into three parts. This first part talks about the company's publishing plans, including output, its retailer and distributor relations, licensed books, originals, and more. The second part talks about the issues that led to the big changes at IDW and the new shape of the company moving forward. The final part talks about IDW's evolving media strategy in light of the changes in the Hollywood landscape.
Our conversation has been edited for length and clarity.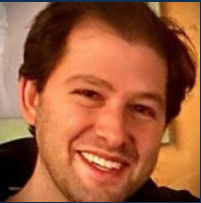 Rob Salkowitz, ICv2: Over the past months, IDW announced a bunch of publishing projects featuring creators like Steve Niles, G. Willow Wilson, and other originals. Are there any changes to those plans as a result of the shake-up?
Davidi Jonas, CEO, IDW Media Holdings:
None that I'm aware of.
Licensed books are big part of your business. Are there any changes to relationships with licensors moving forward? Are you looking to grow or shrink that area of the business?
It's probably too early for me to tell one way or the other in terms of growing or shrinking. That area of the business, we have to go deeper in in detail to figure out which of our franchises are the most valuable and the most engaging for fans, and which [are the ones] where maybe we're in an overcrowded market for some titles. So we just have to take a fresh look, and look at that.
What reactions have you gotten from partners about the changes and state of the company?
Let me share a story about one of our most important license partners. When the news came out about the shake-up in the company, things can sound pretty drastic to someone on the outside. And so we immediately said we want to meet and explain what's going on. I would say it wasn't just a reassuring meeting; I think it was actually a productive and catalytic meeting. They were like, "So you guys aren't slowing down; if anything, you are ramping up. And you have new ways in which you want to engage fans and build value, and we're very excited about it and we want to continue the conversation."
That's the reception we've had from our licensor partners when they hear the story and understand that what we're really trying to do is create a streamlined organization that is integrated, elevating the level of content that we put out, and the dynamic distribution methods with which we reach our customers and market to our customers, and give them deeper and more meaningful engagement. For the licensor that sounds like music to their ears.
So when it's out that the company is losing money and we've got to cut staff, I would understand being on the other side of that equation saying, "This is unnerving." But no, we're actually retooling and we have capital and we have access to the capital market should we need it, and we have people who are behind the company who are excited about what we're doing. And we have new leadership, new engagement and a new organizational structure, and it's going to create more value for the franchise and for the licensors. They were like, "OK, well, that actually doesn't sound bad at all. That sounds quite great." So we've been very pleased with the reception.
Do you expect that the number of comics and graphic novels that you're publishing per month is going to be about the same?
I don't see anything changing in any meaningful way. The publishing schedule is predictable maybe 12-18 months in advance. I think we'll be able to continue the output and do it at a higher and better level and do it with a more thoughtful engagement with our fans.
The reason I ask is I'm writing for a outlet that's read a lot by retailers who want to know that stuff that they're counting on isn't getting cancelled, and the books that their customers want to see are going to continue to be on the shelves.
I'd say it's a new day at IDW. Retailers can expect a deeper relationship and more commitment to them. One of the things I see when I audit the way in which we've been doing sales and marketing and engaging with retailers, is that we have not spent enough time giving the attention and focus and building personal relationships with the people that sell our titles and own the stores and have the relationships with comic buyers. And that's something I fundamentally want to change.
I want our company to be a strong ally and friend to the retailers, and the only way we can do that is by putting in the time speaking, being regularly in touch. They were not getting enough of our attention, and we're not knowing what they want and what they need. And I think we could do a better job. We're going to do a better job.
I want the numbers of retailers; I want to call them personally and engage with them and tell them we understand they are the lifeblood of this industry and of our business. We want to tell you about what we're excited about and we want to know what you're excited about and what we can do better. And how we can help to grow your business, because helping you succeed helps us succeed. We want to build that collaborative relationship with them.
How about distribution?
We're happy with our current partnerships. We have no intention of changing horses. The only thing we're going to do more of is to do more direct engagement and direct-to-consumer engagement, you know, whether that be in person or online. So I think we're just going to broaden the distribution channels, but that doesn't in any way mean that we were going to compromise on our commitment to our to our current partners. Like I said, if anything I want to double down on our relationships in the direct market and want to double down on our relationships in the book market and create deeper engagement and relationships between the company and the buyers, and the distributors, for that matter, who obviously are connecting us with the buyers.
I'm sensing a theme here, but do you foresee any changes to your relationships with creators, given that there's been turmoil on the editorial side?
Nothing I'm aware of. I can't speak for creators; it's possible that creators may be rethinking their relationships. But my impression is that if anyone's thinking about not working with IDW, it's because they have not yet been to IDW in the last week. If anything, I think if somebody came in and spent time talking to IDW, talking to me, talking to our creative team, talking to Mark Doyle, Jamie Rich, Tara McCrillis, anyone in our company, they're going to feel a level of excitement and passion for storytelling and for fan engagement that, frankly, I don't think has been part of the company culture from the top down for at least five years, if not materially longer than that.
And you know, I just got off the phone with one of our creators and the person said, "I feel like you read what I wanted to say to you before we got on the phone because you're saying all the right things." This is just genuinely how we feel. We're really excited about the people we work with. We're excited about telling stories. I feel when somebody brings a story to IDW like this (is how I how I explained it and because I got involved recently with a particular creator) that I that I'm looking forward to bringing their story to life through IDW.
I will not drop the ball on that and I won't let anyone in our company drop the ball. And I don't have to worry because the team I work with, they feel the same way. They feel this love and connection to the people that they work for and that they work with: the creators, the franchisors, the licensors. They are all in to own that story with the creators and to make sure that as we push it forward, we're doing it with care, with attention to detail, with authenticity to the creator's intention, and to make sure that it reaches the broadest and most appropriate fan audience for them.
So if anyone if anyone had any hesitation about working with IDW, I'd say come sit down with our team. If, when we're done explaining to you how much we care about your project and how excited we're going to be about your title, if you want to go work somewhere else, I wish you good luck. But just knowing how excited I am and how much the people I work with care about it, I just can't imagine you're going to get that level of care and commitment anywhere else.
Click here
for the second installment and
click here
for the third part of this three-part interview.
Rob Salkowitz (@robsalk) is the author of Comic-Con and the Business of Pop Culture.